Don't give up. No matter how many times you blow it. No matter how it may seem that you are sinking into a quick sand like routine of bondage.  HOPE IS ON THE HORIZON OF "TODAY". It doesn't depend on a monumental change. It starts with a mustard seed of thought. Just one. Right now. God loves you. It is beyond love. It is MERCY-Hesed-never ending. Not dependent on your actions. Don't accept Satan's garbage that you have to first get your act together before you give your life to the Lord. It won't happen. It's just the opposite. Give your life to Him then He will provide the supernatural grace to help you change.
"God was in Christ, reconciling the world to Himself, NOT COUNTING THEIR TRESPASSES AGAINST THEM" (2 Cor.5:19).
Think about this. No matter what you've done, or how bad you see yourself, His love has not slacked off from the moment He hung on a cross, bleeding to death, FOR YOU. Don't focus on yourself. Refuse to be dragged down by your failure. Rather believe in this One Named Jesus. There is no other like Him, never will be. The love and forgiveness He offers you is like no other but it requires one thing from you: FAITH.
I'm not very good at getting old cuz I've never done it before and it's a killer, literally. I just want to apologize for my last blog. It was not up to my desired standard and I take it seriously to think someone would spend their time to read this. I care about you and want to write things of truth to help you but I have been very hard pressed by the pace we set in order to reach as many schools with Christ before cold and rain make things too difficult. Driving hundreds of miles every other day, after preaching and doing all the other stuff involved in constantly moving takes it toll.  I probably won't be able to get one out for about a month or so.  I usually spend days to write so as to edify and teach but on that last one I just spent an hour or so with things off the top of my head. It showed.
For college students who read this, or any young person (under 60), I would plead with you to seize upon your time before it flies away and you to become old without even realizing it.  Most of all you have to change your heart as fast as you can.  God holds a future for you in Christ, not in this world. So many of my years were spent learning things that I could have implemented much more quickly if I had been told what I am telling you. I am now sixty years old.  Death is at work in the members of the body and it offers no options. It feels like I am in a house in which all the walls, floors and ceilings are collapsing around me and there is no way to escape. I just thank God for having the depths of salvation from which I can draw each moment of each day.
Don't waste your time, my friend, listening to your own feelings or what others say. Begin to develop a solitary walk of faith in Jesus.  Personal reward, here and now, is immense. In order to fully appreciate all that God offers you must see and understand the horrendous peril in which you now must face. Hell is nothing to take lightly. God's will for you is NOT to find a career or just exist in a world gone mad. Because you won't just exist, you will drown in misery. There is nothing but insanity and disillusionment waiting in any system of this world. This world offers only lies. God has already clearly revealed His will in the Scriptures.
The purpose for your life is service.
God's will is for you to live someone else's life: Jesus'. If you will give Him your "Yes" He will being His work. Yield to His breaking of your sourish man. "He died for all , so that they who live might no longer live for themselves, but for Him who died and rose again on their behalf" (2 Cor.5:15). Jesus says there is no greater love than one lay down his life for others (Jn.15:13).  There are millions whom you can help bring to Christ if you will take and apply the gift of faith and relationship with a loving Father. If you want a life of blessing Jesus says it comes in giving not in getting. Many say "What am I supposed to do quit my job and go live and beg on the street?". This is the shameful thinking "Christians" have of what will happen to them if they trust in God.
 Every moment is a dream. Every sharing with an open soul is joy beyond explanation. Every ordained opportunity to lift up Jesus is a privilege beyond anything of which I am worthy.
I would guess that with the backdrop of all the things that fill your mind each day you do not think much of what we do. But it is no little thing to preach the gospel. Have you ever thought about someone, in our case eight people, standing on a street to proclaim the mysteries of Christ? Imagine someone who, without a doubt, is in the anointing of the living Jesus.  It is a very, very extraordinary thing. It is marvelous. In fact it is the only thing that matters in the world. There is nothing anywhere, at any time that is more important than preaching, with full understanding and authority, the future world, the kingdom of the living God. Now this is something worth living for; HE is worth living for.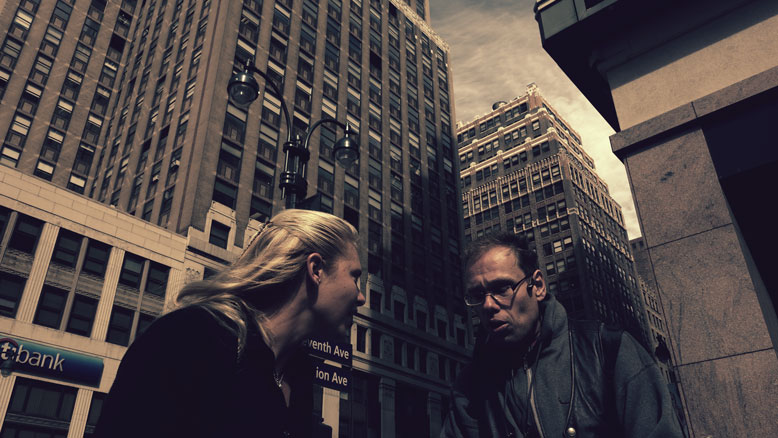 I pray that you might realize this blog is a door into reality. It may sound exclusive. I don't really care.  I know Whom I know and I hear His voice. God's Word is true. Judgement is near. My wife and I and our family of eight adult children are on the 'front line' in these last days. We live and travel together consumed with one vision: the living Jesus. Today's "Churches" are an outrage. Stay away from the hypocrisy of the "Christians". All they want are  excuses to not take God's Word seriously and obey Jesus. He alone will more than provide. There simply are no true Christians to be found. Just hypocrites. When we confront them with their hypocrisy they talk on and on about how we are not loving and that they have all this "love" yet not even once, in over thirty years of preaching, on hundreds of campuses, cities and events, has any one ever  asked us "Hey is there anyway I can help you?". They don't ask because they are afraid that we might answer. Jesus says that even your enemies you should bless. They wouldn't dream of it. Consumed with SELF. We are also constantly dealing with effects of and direct confrontation with "preachers" who are just nuts-jobs, evil men who want to use the gospel to exalt their own egos. They rant and rave, but no heart or reality. It is very grieving to see the effects of their delusion. Yet we are encouraged by so many kids that come up to tell us they see such a difference in our spirits compared to them.
Be wise.  Get alone. Study God's Word. Learn from Him how to implement His grace by faith. You should think long and serious about why sin and hell are forbidden words. Hell is spoken of over and over by the most loving One to ever walk this earth. Please ask me for some amazing literature on these issues we just wrote. No money or obligation. Just say send me everything. Sin is not some "whoops" mistake or isolated action. You have to first learn to understand why and how it is deceiving and destroying you in order for you to become free from it's power. Meditate on Romans 5-7.
If you are insulated in a life style wherein you live unto yourself this blog offers you a glimpse of what's really going on in the spirit of the air.  If you do not take necessary action you will find yourself caught up in the vortex of a delusion carefully crafted by demons. God is just and  is not partial to anyone. The work of the cross is a living, ongoing fountain of provision for all the needs you claim to have.  Being passive and unresponsive to God's revelation will leave you no different than the billions of lost souls, who complain day and night because they refuse to believe that real FAITH IN JESUS is the ultimate answer to their prayers.

These days are so evil. Men's heart and conscience are so defiled and hard. You have to get serious. Don't play games. Anyone of my six children, probably in your age bracket, can share with you about a life in Christ. The world bombards you with the hype of a career, education and marriage. All of which are dead end roads.  We beg you that now, today, this moment to stop in the ongoing babel over living for yourself. Don't follow in the footsteps of your parents or "leaders" of this world. Follow in the footsteps of the One sent to the earth by your Father. Live for Christ. Lay down your life. Target the lost, the homeless, the poor, the world. Or if you physically can not do this help those who do. This is God's will for you.