BEYOND THE PORTAL
Greetings my friend. I'm not trying to write here some kind of exclusive super-spiritual far out thinking. 
I am a very simple guy but the gospel I live is not a flippant or trite "good news". It requires, and then produces, a depth of heart, to understand, in order to withstand, the brutal difficulties of life in this world.
As my family and I deal with thousands and thousands of people we touch their meaningless sad loneliness.  It kills me to see how everyone assumes there is no real answer, other than to mimic Bible talk
. Multitudes claim to "be saved" yet dwell in the cellar of heartache and misery. 
This is a contradiction to the answer of God to provide a "live-feed" into the living  Spirit of Jesus. 
The feelings of hurt,  pain and sorrow is like a "land" within  us that determines our thinking each day. we must find the noble courage to escape our "castle" of fake IMAGE which is the source of our portal of pain.
What is "hurt"? Where is it? How do we measure it? With a bushel or a yard stick? Is it made of steel or tin? How does it come to us? Can a person, a fear or experience fire rockets of pain? Is it like a sun ray that can burn our skin without us even knowing it? What is the place within us that registers pain? My dear friend, we must learn to access our intelligence and will power to determine the impact and influence of pain. If we believe the work of Jesus we can control, determine and harness our pain to help eliminate our pride and build a warehouse of wisdom. 
 As a consequence of ignorance we can become bewildered by our struggles. 
We are actually born into pain. David says "in sin did my mother conceive me" (Ps. 51:5). We live with the agony Adam incurred from the sin of mans defiance to God. He passed on to us  his exact same human nature  with all its shattered feelings of absolute devastation. Image how you would feel if you caused the fall of mankind from fellowship with your Creator. You don't have to imagine.  Sin hurts. It drives us into dark thoughts and hopeless despair. Satan exploits our ignorance of this plight. Paul says Satan attacks us out of the very air we breath each day ( eph2:2). His demonic thoughts are closer to us than our nose. So effective is Satans power that we automatically assume our sad feelings are a personal unique problem. No one else has it. So we suppress and deny this existence of inexplainable sorrow. We lie. "We have no portal of pain" (2 Cor10:3-5).
Oh my friend, is it not crazy to deny and hide this very real struggle that operates deep within us? Do you not yearn for relief? It is a relief that comes by simple accurate understanding.
"He Himself bore our sin in His body on the cross SO THAT we might die to sin and LIVE to righteousness; for by His wounds YOU WERE HEALED" (1 Pt.2:24).
It is sheer madness, this craziness of hiding what is really going on within us. It is playing into Satans hand. We pause, ponder, grieve, hesitate ALL ALONE in this place of 'Go-Between', of who we pretend to be and the real pain going on within us. The masses  spend heir entire lives, waisting precious years of energy trying to negotiate with themselves which life is more real. Afraid to face their pain, afraid there are no answers and afraid that telling someone else who might not hear or care about our highly sensitive expression. We have seen, firsthand, how no one really listens or cares.
Jesus cares so deeply He alone actually, already, bore your exact pain and in His shadow we find shelter (Ps.91).
Right now, at this moment, you don't realize the impact of your hidden pain upon your daily existence. It determines your attitude, perspective on hope, relationships and words. The majority LIVE and  DIE in the portal of pain never getting to other side to find Gods answer. They never realize God is waiting to be "found" in the very pain we hide. To participate with Jesus to answer the "Why?" that torments your consciousness. Jesus says "Come to Me….I am the way".
It is in fellowship with Jesus where we learn how to build a "spirit in truth" (Jn.4:24).  The Door awaits  anyone brave enough to be truthful and thus understand how to face and deal with the portal of pain.  Then fight to get through the cross to the tomb. Most people spend hours,  days, weeks, months and years, trying to construct a better image, a castle,  of defense to their self-pity.
The Portal of Pain is not some pyscho-religious babel. It is the place of decision to choose or walk away from the cross. It is the Door into participation with the living Christ in His overcoming battle with the world. It is the choice to believe. Jesus fought every single pain you fight. It is this understanding that contextualizes all pain of sin and sorrow. To relinquish the "right" to complain and take on our accountability for sin results in true salvation. It is the beginning and end of dealing with the complexity of suffering.
Paul explains"We are afflicted in every way but not crushed; we are perplexed but not in despair; we are persecuted but not abandoned; we are struck down but not destroyed. We always carry the death of Jesus in our body, so that the life of Jesus may also be displayed in our body. For we who live are always being given over to death for Jesus' sake, so that Jesus' life may also be displayed in our mortal flesh" (2 Cor. 4:8-11). This passage presupposes one thing: PARTICIPATION. This is word never heard amongst christian circles. It is reiterated in Philippians 3:9.
How do we "participate" in the gospel? Choice. Humility is like turning the lens on a camera to find sharp focus of reality. Self-pity is not humility. Humility is backing down from everything we insist we already know so that we can know that we don't know. Self-pity is self-pride and holds us in the gallows of pain.  To participate in the cross of Jesus is to relinquish ALL pride. The power of the cross is transferred by the Holy Spirit into a humble man when he releases the natural tendencies of self-pity into the light of His Spirit. This is participation, involvement, engagement and joining in redemption.
All the practical benefits of the big words: redemption, atonement, sanctification, forgiveness, reconciliation happen through our participation in the cross. It's like moving furniture around in a house. Repentance is a definitive change.
For you see my friend, regardless of all the things we think and say about our own identity, the sum total of how we live is traced to how we are responding to the suffering of Jesus on the cross. Can it still our sinful ways? Do we fully yield or persist in our own ways?  We are either melted by His love or hardened by our own isolation. Do you have compassion on what Jesus actually went through for you? What does it do to you?  Pain has no meaning in an of itself. It only takes on purpose when we stand and gaze up at the cross. It is not meant to isolate us but break us into His loving Presence. This is the answer to the "Why?' of pain. Jesus said "Father….WHY have You forsaken ME"? In that very moment He Himself was answering this cray of all mankind as He BECAME SIN (2 Cor.5:20-21). The answer? SIN IS.No reason. No logic. No excuse (Jon.15:25).
If you want to see your pain actually become a good thing it is by the sole act of faith. God says "the word of the cross is the power of God" (1 Cor.1:18). To believe that eternal life can come out of the other side of your situation can start right now. God is with you in this solitude. Speak to Him. Jesus injected His entire self into His suffering on the cross. He "designed" His work  to transform the will of every single man ever to walk this earth. "I'll meet you  and change you here, in my cross" says the Lord. Become "united" with Him (Rm.6:6).
He brings His suffering into our suffering like well-fitted clothes to take on and wear."Ahh. This is the humility to extinguish my pride" I've said so many times.  In every situation when I have dealt with physical, emotional or mental pain God has met me with a maturity and love. Another word for love is "compassion" that comes from "passion" which means suffering. All of life only makes sense through the portal of our pain into His ultimate act of love on the cross.
This is why Paul defines his essential credential, not as knowing doctrines, "accepting christ as savior" or theology, but as being "crucified with Christ" (Gal.2:20). He entered The Portal of Pain and learned how to negotiate life according to the very heartbeat of Jesus. God's will. When we enter the portal of pain contemplating the sufferings of Jesus; we come out the other end and find His eternal destiny. It is explicitly laid out in Ephesians 1. The finished product is not a better you but a love far beyond you. Jesus says "I AM LIFE" (Jn.14:6). His life was death so that His death could be our gateway to His life.
"…that I may know Him and the power of His resurrection and the fellowship of His sufferings, being conformed to
His death; in order that I may attain to the resurrection…being united with His death" (Phil.3:10-11/Rm.6:6).
There is no other way. The answer to our pain is to understand His pain. To have compassion ON Jesus is to learn FROM Jesus. To understand His pain is to contexualize our pain. The Word of God is not my interpretation or view. Paul explicitly explains that sharing in the suffering of the cross is that with which he finds "fellowship". It has to be because IT IS. There is no other grounds to touchJesus other than to be touched by Him. It is where you become "spirit and truth" as the only means out of which to know God. It has to be personal suffering because every relationship with God is personal, individual, unique, your name, you, you, you.
In order for God to 'touch' you and ultimately for you to touch someone, in order to establish divine connection,  in a real way, we must learn how to speak out of our fear and pain, like a caterpillar struggling to become a butterfly.  In order to relate and communicate with anyone in spirit and truth,  we must learn the fellowship in suffering, pain and hurt.
My friend, how are YOU? I have dealt with tons of brothers and sisters all over the world. No matter your background, I meet you on your grounds of sorrow and hurt. Not in superficial words of shallow greeting and token exchange. Please believe that I am just like you. Open your hand and let me grasp it with a firm hold as we walk together through the barrage of dark feelings and thoughts. What I write is not some far out thing. It is the real of our lives. It is true access to God's answers.I love you and I mean it.
It is my profound privilege to bring true hope and joy to you, maybe  as we have performed, possibly at some time for you, as we do for people all over the world who suffer terribly all alone. The most endearing experience is not dancing, singing, doing magic, comedy, or hearing applause. It is the time before and after the show meeting individuals, hearing their personal stories. Most of all, it is engaging someone, one on one, in the look we all share, of longing to be loved; longing to be understood. A thousand words are written in the expression of one face. It is eternal  joy to share real answers of the gospel and not sentimental hype.
The gospel is "magic". It is the magic to disarm the tragic. It is marvelous to transform pain into power. The greatest power in the world; love. It is the culmination of the cross. The death of self is the seedbed of Jesus.  It can be your magic. Instead of being irrelevant and forgotten in the dark shadows of a heartless world, you can take this magic on the road of the Majesty on High.
I can show you how to switch your mind from the grievous burdens of self-autonomy into the freedom of marvelous discovery. People often ask me to do a magic trick. I love to accommodate anyone. Let me share the most powerful move I have learned.
You can do it too. In fact, it's right at your fingertips. My fellow magician, we can pull a switch on our life from grief into a phenomenal privilege. The secret to this trick is to make life NOT all about us. We get so obsessed with talking about ourselves that, to make this switch, midcourse, defies imagination. So the secret requires we "see" into the eyes of another, to reach into their suffering, and touch them and draw out the LOVE that makes magic happen.
It's really not magic. It's God. "God is love" (1Jn.4:8). Everything about God is love.  Love is bigger than us all. It magically shrinks big problems. We replace hostility with maturity and shock the world. It is the power to trick our own minds with change. A miracle takes place right before our eyes. It makes us do things we can't and think things we never would.
If a picture is worth a thousand words, a face is worth a million. So I want to tell you, my precious friend, I hear YOU, I see YOU, I care about YOU. You matter so much to God that He gave His only begotten Son to die for you to live forever (Jn.3:16). You matter; to me; to others and most of all to God. Your words are not lost in the sea of humanity. Your life is not a blade of grass in a sprawling meadow. God sees your face and can pick out your voice from the chatter of an overflowing cafeteria or downtown crowd.
So many times, when talking to people, I spot one individual in the crowd. Our eyes lock onto each other. Suddenly, in one instant, we "speak" to each other, while uttering no words. That look of longing in our eyes is louder than any sound. Two kindred spirits who have never seen each other suddenly engage in that one so special moment.
I describe God's love as magic, not in heathen irreverence or foolish ignorance but in allegorical license because it contains a dazzling but lasting aspect undefined by religious jargon (1Cor.2:9). We may not know each other but we are the same in the common nature of our humanity and can come to the same love offered in the Presence of a merciful Savior.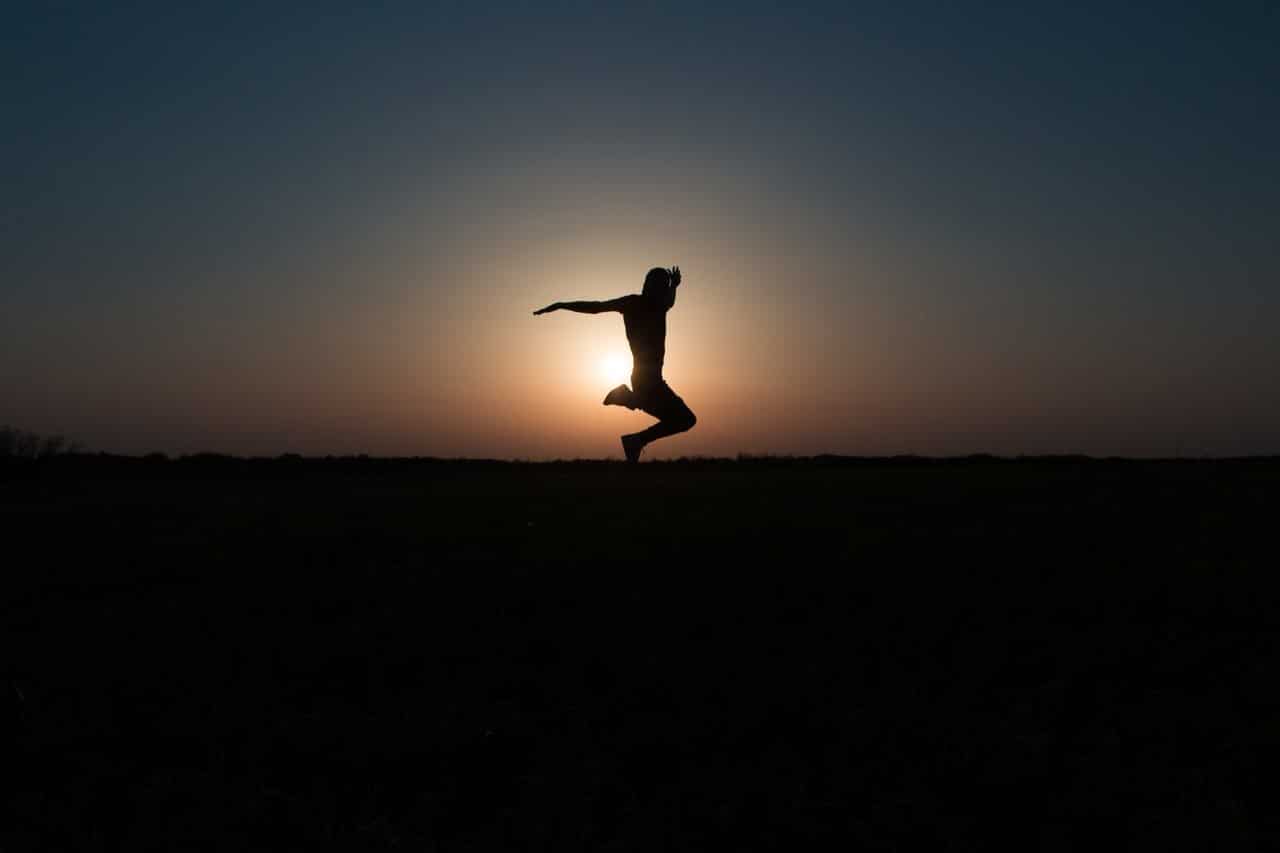 The shambles of sadness, the loneliness of isolation, the crumbling rubble in a broken life, and so much more, are transmitted by waves and frequencies of a music called pain. We understand it is the language of HURT. It is the essence of why God became Man. It is the essence of the love demonstrated in Jesus as He died and rose again (Rom.5:8).
The Spirit of Jesus is called "the Comforter" because He synthesizes the agony of the cross with the power of the resurrection and brings us divine life (Jn.14:26/1Pt.2:24). I remember one time after a prison performance holding a fellow brother. He was sharing the injustice of his sentence. Suddenly I saw water dripping on my tennis shoes. I looked up for a leaking pipe only to realize it was his tears pouring onto my feet. One hug of two strangers speaking in the language of HURT: an overflow of pain. God so loved the world.
It's called catharsis. It's called healing. It's called love and it's in high demand. But there is no factory that can supply the huge demand. No, my brother. The Father is asking you to make your heart a "factory" of His love. As long as there is one or two or three who will pay the price of their life to be a supply-chain of His love there is hope; there is BROTOCOL. It can occur any time anywhere. It's yours to give as a performer on your stage of life.
But how do we find this magic when we are so caught up in our own pain and sorrow? Ahhhh. Pain. No other way. Dying to self is a tough adventure (Rm.6:6, Jn.12:24-25). But the question is; do we wish to only watch the magic or learn how to do it? I have performed on hundreds of city streets, ghettos, campuses, prisons, and military bases not to entertain but appeal to the Deep Heart within each man. Because each man has a deep heart which needs to be released; born again into the manifestation of God's love in the living Jesus. Anyone who is willing to believe will "see" this kingdom. Jesus says "Come to Me… learn from Me… anyone who comes I will certainly not cast out." He offers "…rivers of living waters…" to bring us His divine healing (Jn.3:3, 6:37, 7:37/Mt.11:28).
Some say, "How is it that I feel so void of God even though I do believe in Him?" My friend, the Son of God cried, "My God…why have You forsaken ME?!" (Mt.27:46). The Father's answer to Jesus is the same to us: Deafening Silence. But no ordinary silence. A silence so full of answers so loud it demands you listen, you think, you understand, and realize.
God cannot make sin disappear. This world is not neutral. It is hostile  against us, ruled by Satan (Lk.4:6/Jn.12:31/1Jn.5:19/2Cor.4:4).  Look and hear a world gone mad. Listen to the cries all around you. What do they sound like? SIN. The catastrophic outcome of Adam setting His heart to defy His loving Creator. The echo of his cry transferring into the chambers of the nature we inherited in procreation. Sin has ruined us all (Rm.3:10, 5:12).
Jesus actually bore all the "Why?" issues of a thousand generations. Now we can find the answer through one substance an old pagan guy named Abraham gave us: FAITH in His resurrection and redemption (Rm.4:1). God won't violate our will, but He will turn us around to see His love in using bad things to cause good things (Rm.8:28).
Imagine the eyes of the Savior locking eyes with you, saying He feels your pain while knowing His plan, but allowing you to choose. Imagine the eyes of an ultimate Brother, Who has literally been through hell for you. My man, this love is not religious feelings. It is factual history. Discovering His divine love hinges on your decision to believe. It will be released to you when you come directly to the living Jesus. Faith is a "conviction of things not seen" (Heb.11:1+6).
Jesus really did walk in our shoes and feel all our pain in His body on the cross. He became the sacrificial Lamb to atone and cover our sin. One Brother for another. The Substitute. He bore the wrath we deserve so we could live forever.

Jesus rose to live to send His Spirit to you. My precious brother or sister, don't give up. You are meant to fly. Faith is real, to rise up, to mount up, to be lifted up. By faith in His resurrection, we can sprout wings out of our valley of morbid self-pity (Is.40:31/Ps.23).
ESCAPE THE INNER NOISE
After being in the midst of the chaos of war and death Elijah escaped to a mountain. Each of us bears within us the chaos of our sinful torment. To hear God, beyond issues  of stress, anxiety, past memories, regret, that today constitute PTSD, requires a will to discern God's Presence. 
Elijah did not hear God in the realm of experiential sensation of  rushing wind or fire but rather it was in his own cherished suspended silence "where" Elijah heard God in a still whispering breeze. 
This "place" is the outcome of thoroughly relegating ones self to the cross to pass THROUGH his own portal of pain into the victory of Jesus. It is a silent space that one must create inside oneself before one can fellowship with God and express pure love for others.
God wants to speak to you and teach you how to master your sin like a horse champion.  The cross is contoured  to suit your individual pain. All you need do is yield to His wisdom and work. Learn to be still and actually hear God speak to you in through His living Word.
I know the byline of Try, try, try but never attain the desired goal of happiness. Multitudes give up on God because they simply can not attain the standards set by self- righteous. Jesus nullified all our human righteousness in one sentence; "He who is without sin… let him cast the first stone" (Jn.8:7). God's plan is not to make you "better", but to draw you to Himself so He can make you new (2Cor.5:17). Salvation is not some THING you must DO but Someone Who has done everything for you.
We all feel ugly, damaged, useless, or forgotten because we have all failed in many ways. But God "CREDITS" the very righteousness of Jesus to any sinner on the basis of faith – unlimited, unmerited, automatic, forgiveness and redemption (Rm.4:1-9).
The Scriptures are not flowery words of an untouchable religious man. Jesus demonstrated the greatest "macho" power in history. He went to the lowest regions of depravity to eliminate any excuse not to be lifted beyond our darkest abyss and discover the heights of His Spirit. In His DNA was written every thread of mental anguish, personality type, sociological stigma, and label known to mankind. He walked away from that tomb to free all who believe and speak His Name: JESUS.
If you'd like to help us we would greatly appreciate it. Anything helps. We have no organization or group that support us. Our expenses to reach the lost for Jesus comes down to our savings from working various jobs as we travel on the road.  We have a PayPal account with the Email address:
whatwouldyoufightfor@yahoo.com