Ten Brazilian military police dressed in full battle-armor swat gear appeared right in front of us as though they were about to engage in a full-out battle. Four of them had machine guns. Three had double-gauged shotguns. Three had drawn pistols. One had a smoke grenade in his hand. They lifted their bullet-proof shields and, in a crouched line, proceeded down the narrow hallway leading to the courtyard.
A guard looked at me and said, "Follow us". Their guns scanned both sides of the corridor. They would stop. A command was shouted and several broke off to search each cell we passed to make sure no prisoners could get behind us. One thought just kept pulsating in my mind "I can't believe this is happening for me. They are doing all this for the Woroniecki family?!".
(-See section titled Travel Update below for continuation -)
Part I
(next blog Part II)
(Battle Lines)- THE REFLECTION
Do you ever tire of modern ways? Do you ever yearn for ways of olden days, maybe even ancient days?
"I kept looking until thrones were set up, and the Ancient of Days took His seat; His vesture was like white snow and the hair of His head like pure wool. His throne was ablaze with flames, it's wheels a burning fire. A river of fire was flowing and coming from before Him; thousands upon thousands were attending Him and myriads standing before Him; the court say and the books were opened…and behold One like a Son of Man was coming, and He came up to the Ancient of Days and was presented before Him" (Daniel 7:10:13,22).
"Stand by the ways and see and ask for the ancient paths, Where the good way is, and walk in it; And you will find rest for your souls" (Jer.6:16/Mt.11:28,7:7).
God. Who is He? What is He? Where is He? Imagine if we, as mere sinful mortals, could find a reflection of such a holy One?  The reality is God has made known, in the Scriptures, that He yearns for men to know Him, to such degree, that in His creation of us, He placed a reflection of Himself.  It is called conscience. It is not hard to figure out. It is, in a sense, "common sense"; truthful thinking about God (Lk.15:17). This thinking is at the forefront of our mind.  It contains ancient thoughts of the Ancient of Days; God is holy, loving, good, right etc. Our conscience tells us we are to reflect these ways (Rm.2:14-15). The conscience is not salvation but it's promptings lead to the One Who is salvation.. to what…Whom God deems righteous… His Son Jesus.
The conscience guided men of old, like King David and Jeremiah, to write hundreds of Psalms, to hear God and to lead the nation of Israel. In order to fully utilize it's capability of intelligence, creativity and imagination it requires a depth of individual thinking in humble ways of a childlike attitude. The  conscience tells you that you have individual accountability to God. It compels you to pursue and discover a divine purpose which is to reflect the image of the Son to the Father (Rm.8:29). It will help you figure how to do this.
Have you ever wondered why you want to show others that "I just want to do what is right"? The Scriptures teach just the opposite; that we all do want what is wicked (Rm.3:10ff). Yet, if you were to talk with any individual, they will insist that they want to do what is right.  This contradiction can be traced to the inner battle in each of us between sin and conscience. We may know what is right, and want to do what is right, but end up doing what is wrong (Rm.7:19-8). From every President and Pope, to every leader of every religion or organization, to every citizen of every country, all men claim a vague undefined goal to be right. No one says "I just want to be wrong". 
Even the most hardened criminal, drug addict or murderer has the awareness that he should do what is right, even if he does what is wrong. Yet, what is "right" for some is wrong for others. So this strange battle rages at the very center of human existence. People fight over what is right. Multitudes suffer because nothing is right. Madness erupts into wars where people kill each other over what "right". Families are devastated by divorce because husband and wife battle over what is right. The world is a reflection, not of the image of God, but of the powers of sin and Satan. Battle lines are drawn that do not mark off sections of land but "places" in our mind and heart that define the ancient paths of the image of God and the image of a selfish man.
God says that man is driven by sin to want evil while claiming to want what is right proving the reflection of His Law is written within every man  (Read Rm.2:14-15). Men are stuck in this quagmire of pride that prevents understanding and breeds confusion (Ps.5:9,116:11,140:3/ Jn.8:44/ Rm.3:13ff). What about you? Will you read this blog in presumption and remain ignorant "Oh yes, I already know all that" or humble yourself and gain the understanding and freedom offered by a loving Father (Jn.8:32)?
Are you willing to consider that you do not understand something that you may say you already understand? We are not animals or plants. You and I are created in the very image of God so as to have His moral constitution at the center of our being. We evaluate life, automatically, with reason, intelligence and memory. It is not impulse that governs our existence. We do not chirp or bark. We articulate. We use our senses and experience to evaluate our surroundings and determine what we ought to do.
All these things reflect God. All these things originated in and proceed out of our Creator. We are like Him though we reject Him (Jn.1:11). God is not some weird sci-fi entity. He became like us so we could become like Him (Jn.10:34ff/Ps.82:6). We live our life in the Shadow of God, whether we want to admit it or not. Our conscience is built to reflect the perfect image of God. So until we do this to our fullest you will always feel troubled and unfulfilled. It is sin which keeps us from doing so.
The image of God is marked out in our mind by "lines" that distinguish the boundaries of right from wrong, good from evil, compassion from indifference, truth from distortion, humility from pride, grace from license, sincerity from pretense, etc.
Frustration and anxiety stem from crossing these inner "battle lines" of the conscience to know, be and do what is right while seeing sin and selfishness in control. Our conscience demands that we walk "the ancient path" of God's Law. But we fail. We fall. The conscience was not created to condemn or complicate our life. Quite the contrary. It was created to empower us with "The Reflection". It is our sinful nature that creates the conflict.
The conscience serves as a "tutor" of the truth that the only way to be right is to be "reckoned" right by faith in His redemption (Rm.4:5,13,15/ Gal.2:19,21/ Phil.3:9/ 1 Cor.1:30). The conscience beckons us with a witness to faith in Jesus (Gal.3:24/Rm.10:4).  We can not do what only Jesus has done; fulfill the Law. Jesus was and is "The Perfect Reflection" of God to us. His conscience was so perfectly fulfilled that He was the "exact representation" of the Father to us. The fusion of His salvation transforms the conscience, beyond the 1st Adam,  with The Reflection of the Son (Rm.8:29/2 Cor. 4:6).
Abraham is talking with a guy who is 21 and has 26 years to go. Men are weighed down with enormous grief .
YOU MAY ASK  "How can the image of God reside in us if we are sinful?". It is not a physical thing like a heart vale or or ear drum. Every day you see your image in a mirror. This does not mean that you are in the mirror. God is not in us but His reflection is. I can clearly see my image in the reflection of a pond but I am not in the pond.  The conscience is a magnificent creation; "a science invention". It is the reflection of God in having the composition of heart, mind and life. Conscience means "with" (con)"knowledge" (science) of God.  It is the crown of His creation. It is the center of our reasoning capability.  This knowledge is a reflection of light, not from this world. It gives us a continual sense of something beyond ourselves. The cross is meant to eliminate the prime obstacle to our reflection of Jesus (1 Cor.1:18). If we die with Him we shall reflect Him and His sacrificial love (Rm.6:6).  It is supernatural automation.
King Solomon wrote, "God has placed eternity in the heart of man" (Ecc. 3:10). Eternity? Yes. Eternity. Paul explains that His invisible attributes are clearly seen (Rm.1:20). Even if one denies God, the conscience tells him He exists. All men are liars (Ps.116:11/Rm.3:13).  When Satan seduced Adam and Eve, he appealed to the conscience because he knew he would win them if he could defile it (Gen.3:1ff). He won. Sin became alive but conscience did not die. A tainted mirror still reflects an image (1 Cor.13:12). Our accountability is great.
We all fight a war with guilt, shame and terrible failure to the dictates of conscience. Yet God has fully provided the means for victory. Peace of mind comes only to those who yield and learn how to utilize the conscience by becoming subject to the living Jesus. Satan taunts a proud man into a war between his conscience and sin he is not prepared to fight and does not know how to win.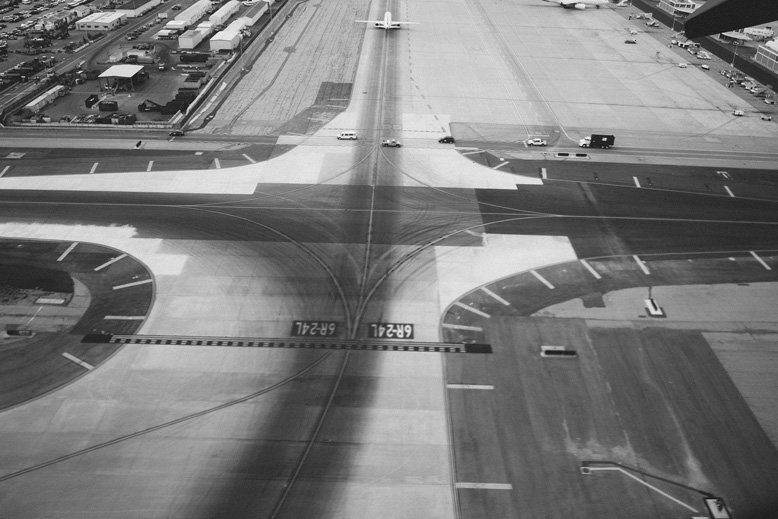 This war is not with other people, who may have already trampled the lines of their conscience (2 Cor.10:12). It is with Satan who uses pride and ignorance to blur the lines so that you walk away from God's will and into his (Isaiah 8:20/Mt.6:23/Eph.6:12). Salvation is all about position. It is about standing in Christ, not to reflect your glory but His. Will you stand in the "boundary lines" of the truth, to which the Holy Spirit bears witness to your conscience (Jn.14,16/2 Thes.2:12/18:36)? Satan knows if he can get you to ignore your conscience he will win your soul. He uses thoughts to diminish the significance of your focus and decisions. The mind regulates all "aircraft"  that lands in and leaves out of our brain (2 Cor.10:3). Whoever rules the tower runs the airport. 
One time, I was alone hiking in the high country of Wyoming. I crossed over a mountain range and suddenly, I lost all my bearings. For a short time I thought I was lost in the wilderness. I just couldn't figure out my lines of travel. I begged God to remember. This deep sense of terrible fear radically changed my attitude, seeing how such a beautiful place can become so haunting when you are disorientated. I became extremely careful. Never again leaving my compass behind. In the midst of my alienation I realized how I must be riveted on things I took quite tritely; calculation and recognition of my lines of travel. The consequence of being cavalier about your conscience can send you on a path of no return.
God offers a top of the line moral compass. He wants to lead you into  beautiful "places". This is His promise (Jn.10:10). However, it requires extreme caution and attention. If your daily life is haunted by a troubled conscience, the depths of anxiety can make your existence anything but beautiful. The goal of Satan is to distract your focus with confusion and win your soul to hell. If you snub this reality, you are a fool. Paul says he fought to his very last day (1Cor.9:27/2 Tim.4:7).
There are many precise bearings on a compass. It demands the discipline of a disciple. Many have no idea how to accurately "divide" between soul and spirit (Heb. 4:12). Praise God that He did not leave us to flounder about subject to the whims of random thoughts and feelings. Conscience points you in the direction of the truth with a "witness" to the righteousness of faith in Christ. The Father has taught me, over 40 years of salvation, how to engage my conscience to reflect Jesus by the power of His Spirit in facing even the most difficult situation (2 Cor.3:18, 4:6). Jesus promises I can never get lost (Jn.10:29).
It is easy to exaggerate and lie and ultimately walk off the path and defile your conscience. No siren will sound. No alarm bell or buzzer will go off when you ignore Him.  You will not be arrested or need to go to a hospital. No lightening bolt will flash at your feet. No one will shout "Hey you! What did you just do?!" You will not start walking into walls or forget how to cook or brush your teeth. You will just blink your eyes, turn your head and lean back in your chair.  But the "silence" of another dark victory assures how loud shall be the screams of hell.
You have crossed a line of conscience and the 'silence' is deafening.
It happens every day in a split second. In countless places, over countless issues, all over the world, men deny their conscience and think there are no consequences. God does not grab anyone by the neck or shake anyone by the shoulders and point to your free will.
Look at the reflection of your life. What do men see? We were not created to reflect our SELF. The reflector on a car bumper holds no light of itself. It merely reflects the light it has received. Our conscience yearns to reflect our Creator to it's fullest potential. Any resistance is the decision of your sinful nature. Jesus offers forgiveness, understanding and grace. But not license. When we continually resist our conscience we risk losing it.
Continual rebellion causes it's function to become offset, confused and distorted.  Reason is replaced by instinct, impulse and rationalizations that now become the guiding "light" of a troubled soul. Jesus says if "the light that is in you" becomes darkness "how great is that darkness" (Matt.6:23). Men reflect this darkness in their face, their choices and their obsession with selfishness. Virtue and integrity are easily replaced with shallow words and phony pretense. Bitterness and anger take lodging deep in the soul and leave a man to exist in a manhole of regret. Liars are not rare. Pretenders are everywhere. So many men become adrift on an ocean of doubt.  God warns that a life without a clear conscience becomes a "shipwreck" (1 Tim.1:19). The ocean is full of sunken wrecks.
"Do not move
THE ANCIENT BOUNDARY
…" (Pr.22:28,23:10).
Have you ever run trails or gone hunting in the backwoods and seen a sign that reads PRIVATE PROPERTY-NO TRESPASSING? If you cross the boundary line, you risk being arrested, or worse yet, being shot by some redneck itching to fire his gun to protect his property. I have seen many trampled fences where there no longer remains a clear, defined, boundary line. It gives men a giddy sense that they can cross the line with no consequences.
Have you ever pondered a beautiful reflection of trees or a sky in a still clear lake? Such are the clear lines of what is right in the life of a believer. The voice of conscience is clear. Each line has an edge. You know what you should do. God has given each of us a free will with which we can blur the line and cloud the air with double-mindedness and selfishness. The person we reflect to others is not Christ but our own confused self. These ways trespass the line and lead you into enemy territory called rebellion.  You can become disoriented in finding the road of Jesus back to the Father. You become lost in the wilderness of the world. Indecision and unbelief blur your lines of travel. Paul says his "proud confidence is this: the witness of my conscience" (2 Cor.1:12).  You CAN do what you want but the consequences of confusion will follow.
Before Paul met Jesus, he obeyed his conscience and actually fulfilled the standard of the Law (Phil.3:6). Then, he realized he could not separate himself from the pride of his own self-righteousness. He fell under the death of the cross to obtain the saving righteousness "reckoned" by faith (Phil.3:7ff/Rm.4/Gal.2:20). His conscience was cleansed by the blood of Jesus and redeemed to live in spirit and truth by the Spirit of Truth (Rm. 8:1-3 /Heb.9:14). Two men can take a basket of food to the poor. Outwardly the act seems the same. One man can't stop thinking "I am helping the poor". The other man thinks "What is your name, my friend?". The boundary of God's love is marked by a line with a clear edge separating it from self-love. If a person talked to someone else about their needs a quarter of the amount that they talked about themselves this person would begin to learn both death to self and the love of God.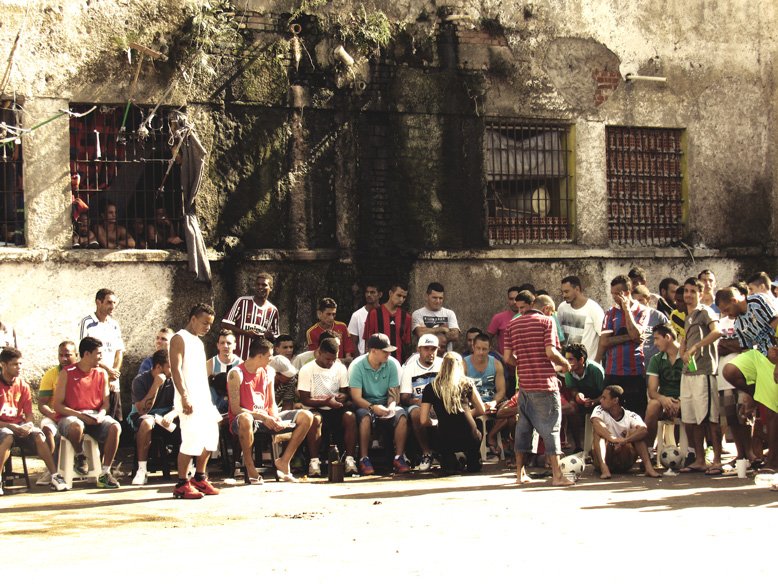 Lost men could care less about empty doctrines of Christ. They've heard them a hundred times. They need to see and hear the reality of Jesus. Today we see a "Christianization" of the conscience. These "Christians" use Biblical terms with no reality. They pretend to be saved but are lost so they wrongly label the conscience as the Holy Spirit and their own failures as "the old man". They ignorantly use the terms of grace, faith, the blood and love, but don't know how to, or even if they want to, apply them to their own life. They wander in a wilderness without a compass.  Satan exploits this confusion born out of presumption (1 Cor.14:33). The Spirit explicitly says that in the last days men will be vulnerable to deceitful spirits and doctrines of demons and by means of the hypocrisy of these lies become seared in their own conscience as with a branding iron (1 Tim.4:2). 
A defiled conscience is not seen by someone drinking blood or killing babies. A man smiles. He shakes a hand and asks "How are you?". He appears 'nice'. But inside, where no one can see but God alone, he knows that he is not right. And it is the distance between that outward image and his inward conscience where delusion exists. This is the curse and vexing of God that automatically happens to anyone who makes light of the truth in the conscience (2 Thess.2:10).
The trespass shows itself in a fallen countenance and a misappropriation of, and disproportionate responses in, behavior. It is like what the reaction of the trespasser would be at the precise moment that the owner of the property caught him on his land. What should be a "normal" reaction to something, becomes a troubled wrong reaction. Emotional subterfuge becomes the norm. Common sense becomes "hidden", because reason has now become unclear. You can read of these things, one after another, with the consequences in Matthew 23. (When I look at the picture below I instantly remember it's stench. It was that terrible.)
"To the pure, all things are pure; but to those who are defiled and unbelieving, nothing is pure, but both their mind and their conscience are defiled" (Titus 1:15).
A man who hardens his neck after much reproof will suddenly be broken
"BEYOND REPAIR" (without remedy) (Pr.29:1).
GOING BACK FOR A FUTURE.
Of all things Paul could have written as the culmination and proof, of God's covenant with Abraham and Moses, within us, he said it is that Jesus sends His Spirit into our hearts crying "Abba! Father!" (Hebrew 'DADDY" (Gal.3:15-4:6). A child and his daddy. The primary identity of a true believer is a child of God. If you will expend your energy to comprehend this it will change your life. Jesus gives the right (the power of righteousness by faith) to become (ongoing)  a child of God (Jn.1:12). 
Paul says we must grasp "the mystery" of this faith with a "clear conscience" (1 Tim.3:9).
The strategy of the Father was for Jesus to bring a salvation that would cleanse and "enlighten" the conscience of every man to be transformed into a child of God. He spoke directly to, and explained, that this is the enigma in all men. To do what is right is to become a child(Jn. 1:9-13).
How long has it been since you were a child? Everyone accepts the thinking that being a child was a time left behind, in someplace you long ago lived. I spent 20 years at 919 Lake Michigan Dr. Two cherry trees in the backyard and a huge house with many rooms. It supplied many moments of simple play. I cherish and access memories of innocence, happy contentment and a pure conscience. We have aged and matured but we do not turn into aliens. (At least not most of us. Lol.) 
What I mean is, as human beings we possess a physical brain and an unseen mind. They work together to provide a library of all our thoughts and memories. A thought travels at 250 miles an hour. So, we can literally access the memory of our childhood conscience in an instant. The cost is time, focus and a depth of serious contemplation. Can you remember a moment when you were aware of your own absolute innocence to life? You had no option but to be who you were and trust. The conscience of a child most accurately reflects the image of the Creator. God says the identity of child is everything (Jn.1:12/Rm.8:16/1 Jn.2:2). 
The reward is a clarity of spirit. An absence of burden. No confusion. No complexity. Childhood was the closest time you have ever had to a pristine conscience. Satan knows the proud can never embark on such a contemplative journey to "become a child". It's 'good enough' to just try to do the right thing on your own. But the price is losing your soul. A childlike heart is more important than anything in your entire life. It offers the key to a sincere conscience, a beacon of contentment and established battle lines. A child releases the intended purpose of the conscience to reflect the joy of being His creation.
This is not just a neat thought. It is a divine command of Jesus as the only way to escape enemy territory and enter His promised land of peace and joy. Jesus put extraordinary emphasis "Truly I say to you, unless you are converted and become like children, you can not enter the kingdom of heaven" (Mt. 18:1ff).
A childlike heart is not naivety or silliness. It reflects the attitude of Jesus. It is the absence of all cynicism. It is absolute trust. It faces every fear with resolute surrender to God. The permanent elimination of complex thought leaves Satan no ammunition (2 Cor.10:3). You establish a firm and clear EDGE to the boundary called TRUST. It insures the edge of love, truth and reality. No trespassing means NO TRESPASSING. It is not Law. It is heart desire. I would have never called my natural father "Daddy". He was so distant it would have been weird. But this is what my children call me without a thought because we share that special intimate love of the Father that Paul speaks of in Galatians 4:6.
We cannot know or control the future. We can only live in the moments of who we know ourselves to be. This is the essence of the humility that once composed you as a natural child and is now vital to become a child of God. The life of King David is a beautiful display of a sincere conscience. Sincerity is a beautiful Greek word. It refers to a metal proven to have no impurities (alloy). It is a most undervalued word. The lines of sincerity are clearly marked in the conscience of every man. When allowed to function properly, a sincere conscience will automatically lead a person into the truth of multitudes of profound benefits found in the living Jesus.
In the Old Testament the word leb is used for conscience. It means heart. David beheaded Goliath with the vigor of a child. David was smitten in his conscience when he showed disrespect for Saul by cutting off a piece of his robe and when he proudly numbered the tribes of Israel (1 Sam.24:5,2 Sam. 24:10). He instantly repented. David showed a conscience for God like no other man except Jesus. Of Jesus Isaiah prophesied "For a child will be born  to us, a son will be given to us;" (Is.9:6). Jesus was the ultimate Child and cried "Daddy" at His hour of agony (Mk.15:34).
Our conscience resonates with the Character of a loving Father. He put this within us, to empower us to love Him with all our heart, soul, strength and mind and to love each other(Lk.10:27/Mk.12:30/Mt.22:37/Dt.6:5). "The goal of our instruction is love from a pure heart and a good conscience and a sincere faith" (1 Tim.1:5).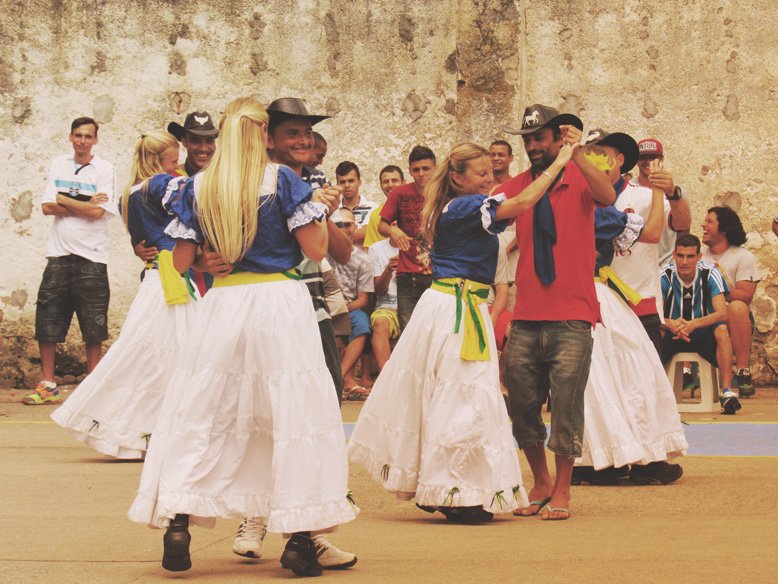 My friend, listen to me. Jesus offers a cleansing of the conscience but it requires far more than a little prayer or sorrowful emotion (Heb.9:9, 14,10:22). In fact, Paul warns that you can search for it with tears and not find it (Heb. 12:15-17). No matter where you are in life, no matter how old or how tragic; no matter how impossible your situation might seem, you must go back to your past in order to find a good future. A childlike conscience will lead you into the truth that will set you free (Jn.8:32).
Childlike simplicity is the key, because it provides the necessary disposition of a child in submission to a Father, which was inlaid in our composition at Creation.
THINKING-The Road to New
Long ago, you chose to train your tendencies to be who you have chosen to be and this has carried you into the life you now live each day. If you have violated your conscience, your life is one big mess. You can barely stand to be alone with yourself, let alone be still enough to converse with God. A troubled conscience results in constant stress. Anxiety raises blood pressure and causes premature aging.
Good old fashioned "ancient path" thinking is a lost art. Modern thinking is demented. The core is self-obsession. Token words and shallow pretense is the norm in Christianity. Everything is conformity to the same image of someone striving to be right. Self-righteousness. Jesus says lose your life and you will find it (Jn.12:25). THINK. What does this really mean?  Paul says "if we die with Him, we shall also live with Him". He is speaking of something you have never seen or can imagine (Rm.6:6ff/1 Cor.2:off). You are not meant to be who you are but who you are not (2 Cor.5:17). Jesus puts "new wine" into "new wineskins" (Mk. 2:22).  The writings of Paul overflow with a man who, beyond his enormous suffering, knew amazing joy. His articulation is nothing less than brilliant. He fully used his human capability of intelligence and creativity.
There is no problem Jesus cannot answer. There is no challenge He cannot empower you to overcome; even any mental or physical infirmity. The "secret" is childlike humility (Mt.11:25/1 Pt.1:18).  Thinking that you are different does not make you different. Different thinking makes you different.  Jesus speaks through your conscience to care for others. His purpose in your life is not to "receive blessings" but to give blessings. Not to spend your whole life focused on saving yourself but to be a servant to save others. I have learned His intelligence which is to learn to approach men at their feet, as He did, not at their face (Mt.20:28/Jn.13:1ff).
Pride tells you that you deserve things. Jesus demonstrated The Reflection of His Father's love comes from becoming nothing and "success" is humiliation (Phil.2:7). The image within us speaks loud and clear that all His lines mark out the image of a Servant of sacrificial love. The "lines" in His face caused men to look away (Is.53). To meet a person at their feet is to instantly find access to their heart and mind. Nothing is the key to Someone who offers everything. Jesus washed the feet of His disciples and captured their conscience, not by a summons to Law, but to a Friend Who sticks closer than a brother. The Reflection of love turns things inside out, upside down and recreates a man with a conscience to serve the Father with all the heart, soul, strength and mind. God came as the Servant. To reflect His image is to be a servant to the world. You will never distinguish the operation of your conscience if you are lost in the wilderness of your sinful nature. Never.
Jesus came so the poor, the homeless, the prisoners could find His land marks of "milk and honey" (Is.61/Ex.3:8/Lev.20:24/Num.13:27,14:8/Heb.4:8ff). This destiny can be yours, my friend.
"The lines have fallen to me in pleasant places; indeed, my heritage is beautiful to me" (Ps.16:6).
The humility of the Son is indispensable. It is the only seat from which to properly operate and discharge the "Megaplex" called YOU. A new you is not destined to be a small mini-mart but like a battleship, General Motors, an airport or military complex. At any given moment, you are processing hundreds of simultaneous decisions without any calculated considerations. Electrical impulses that skip across trillions of atoms and cells transmit instantaneous reactions, sent from your brain throughout your body, causing you to move in a set direction.
King David reflected the messianic heart of Christ (1 Sam.16-17). His exuberance for God reflected the freedom of a child so in love with God his transparency was astounding. He defied conformity to the fear in the army of Israel as he carried Goliath's head to Saul.  As much as I may quiver over the many challenges I face, as a weak man, I am constantly exhilarated by the courage that comes only from a clear conscience before God.
The only reason I can walk into a courtyard of 300 hardened criminals and face their hostility with love is because it is so far beyond me. I am like a stilled a child resting in his mother's arms (Ps.131:1). I am completely at His mercy. If it was not something far beyond me I could never do it. If it was something within my grasp the enormous fear would ultimately crush me. As with David, courage comes from a heart for God. It requires the "work" to hammer out the potential of His image within me (Jn.6:29/1 Cor.15:10). It is my burning desire to give lost, suffering men the reflection of the Son. David says "Why are you in despair, oh my soul (the sinful nature)?…I will not fear 10,000…I am fearfully and wonderfully made (so as to find within my God implanted potential a response to all things" (Ps.42:5,139:14/3:6). 
 I love the word "realignment" because I get "off" quite easily. The Spirit finds no problem, as He aligns my life to it's fullest.  Like a river that flows down from a mountain, the channels of reason, logic, emotion, patience, etc. stream in perfect symmetry by simple trust. To use a computer term, a clear conscience provides "live streaming".
When we follow the lines of what is right, good, and noble, the God of all peace rules our body (Phil. 4:6-9).
 Our brain is full of microscopic electrons, protons and neurons that fire constantly to operate the matrix of motives, memories, experiences, and desires. It automatically translates colors, body reactions, smells, what we touch, taste buds, etc.
All these things develop "personality traits". For every conflict you face, this highly capable system is waiting to launch your thoughts with the overwhelming response of resolution. Ever see one of those medical charts of your anatomical composition? Wow. The combined blood vessels in your brain, called axons, are 100,000 miles long. They could circle the globe four times.
All this constitutes YOU. The greatest "super-computer" in the world can only do 2% of your brain capacity. There is no cord to plug in or button to push. No yearly maintenance required. The Father created us with these phenomenal capabilities to transit on our expressions with His glory. There is no greater joy than to express the privilege of reflecting His love and humor to the world.
The creativity and childlike imagination, suppressed in our conscience,  has the capacity to render us answers to things we never before considered. How will you know, if you do not try? Such thinking is a gift waiting to be opened. Men never consider that God offers something unique and different. They think everybody and everything is the same. If you are different they will quickly accuse you of exclusivity "So, you think you are different?". Absolutely. They find no answers because they give up before they even search. We were created to be utterly dependent upon God not men. Independence from God is dependence on sin.
Satan uses fear to drive men to trample the lines of courage. To surrender the edge and blur the line called love with lazy tolerance; to trespass the lines of patience, maturity and wisdom and enter the land of apathy, indifference and natural thinking. We must weigh out and determine the value we place on the propositions of sin leading to hell or on the dictates of our conscience leading to Christ. The fear of God is a boundary line intended to lead men into His "ancient boundaries" (Pr.9:10/Lk.12:5). The edge of a line is of high value because it establishes a clear contrast between delusion and reality. When a person justifies and rationalizes his ignorance to the conscience, he blurs the lines. He who loses the EDGE shall not know when he wanders into the place where he is lost and in danger of hell fire. The terrible reality is that such a man chooses to reflect the power of sin to God and thus exalt Satan on earth. 
TRAVEL UPDATE
For those who don't know, but might care, my family and I are preaching the living Jesus in southern Brazil. The Lord has wonderfully opened many doors of opportunity to use a concert we created to get into places we otherwise would not be invited in to "perform" (preach Jesus). It is actually remarkable.
In the prison described at the beginning, the guards led us into a patio of some 300 prisoners. I touched each man with no words in Portuguese but many with my eyes, heart and handshake.  The head security major explained that at a prior time, a few prisoners had dismembered someone and threw the head into the courtyard. Hence the reason he had originally forbid us to enter this place, but we convinced him to give us a chance. Thus the reason for the heavily-armed guards.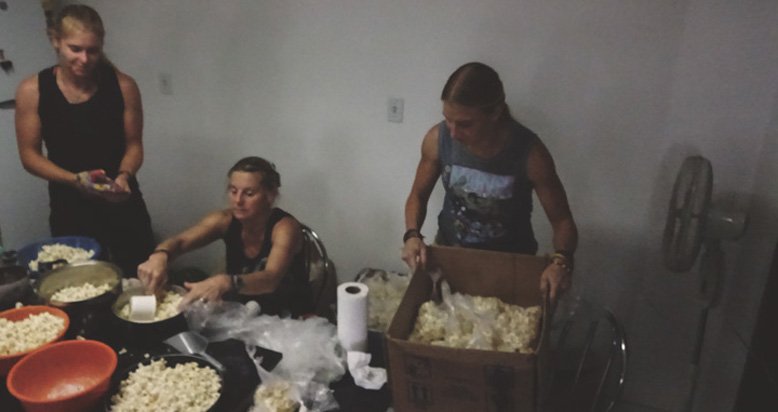 They instantly took positions with their weapons aimed directly at the men. The tension and intimidation were obvious. Childlike trust was our position. We immediately went into the crowd passing out the 300 bags of popcorn that the girls had made the night before (one of the only things we can get in mass quantity that costs basically nothing but time and blesses the guys a lot).  As Joshua told his "hilarious" jokes and Abraham did his "Charlie Chaplin" card tricks, the men slowly realized that we were not there as members of some "evangelical" do-gooders or social group. Just a crazy family with a noble plan.
As we began, the courtyard slowly filled with laughter, tears and most of all the beautiful response to the Word of the living Jesus. Sarah wrote a poem/play about the prodigal son that is very powerful. No one would imagine how Ruth, despite a steel rod and 4 screws in her leg,  does an Irish step-dance (think River Dance) that always wins a rowdy applause and the hearts of so many that have been through such tragedy. David and Joshua creatively thought of how to demonstrate the power of the will, as though it were a machine, through a costume and music (picture included below). The guys ate it up. Elizabeth has this beautiful story she tells about the ground for a seed to grow. She constructed the small model of a cell surrounded with barbed wire and bars out of cardboard as the ultimate soil.
So many stories. Marco is a man about my age put in a wheelchair from being shot in the spine. Your heart is slain by the lack of ability to do something for him. 10 years to go in this hell hole. A competitive humor lifted some men as they competed to show us their bullet holes and scars from operations. So many humble guys. So different from the states.  One tiny-framed young man, who was from a town hundreds of miles away and never had his relatives visit, asked Joshua… "Is that your mom? Can I hug her?". When Rachel came over, she just broke, and so did he. So many guys moved to tears just wanting to be held. So abandoned and forgotten. One black guy about 6'6 just wanted to give me a hug. These Brazilians are quite different than other Latins. One guy insisted I take his "Matte cup". This is a coffee-like drink they take very seriously down here. I could go on ad-infinitum. We share with so many people in parks, soccer games, downtown city streets and festival kind of settings. 
The Director took Abraham and I into a dungeon-like basement where pits were full of waste and the cells were worse than any dog cage I've seen. We offered our manual labor to lay some much needed sewer lines and he took us up on it. We will all be working on this for a while. It made me terrible sick after the first day but I just kept thinking they have to LIVE in this. Such things as this put something in your character and integrity that will serve my perspective for life.
Recently, while preaching in another prison, some guys asked "Are you from the 1st world?". Not a question you'd ever expect. We are far out in the middle of nowhere. Everyone constantly asks "Why did you go out here?" The answer is not "Because we are so concerned" or "Because God told us". It is simply the end result of the command "Go …" and "the wind blows…" (Mt.28:19/Jn.3:8). We ended up here as a result of Go…ing by our will and being blown by the Spirit.
In another prison, I stepped in a puddle while trying to reach up through the bars of a prison window to put a tract in each of the outstretched hands of five guys. I looked down and realized it was full of urine and waste. This prison has no drainage system. Sewage drains down the walls forming pools in the outside courtyard. The whole prison wreaks. The smell remains in your nose even after you leave. I realize this is a disgusting image but more disgusting is that this is the real life situation for men who could be your brother or father, being subjected to this for years on end. These men sit alone in a darkness that crushes their soul.
Tens of thousands of men are forced into cells so tiny that eight to ten guys have to sleep like pieces in a puzzle. Little water and little ventilation in 100-degree temperatures. No relief. No escape. No breath of fresh air. Incomprehensible. Prisoners of a war this world denies.
I seldom use the word miracle because in American culture a 30% discount at Wal-Mart is defined as a "miracle". But we hope and believe it is God getting this meager family into so many hard-core prisons, city streets, and orphanages. There is no room for boasting or proud self-righteousness. We live by a clear edge of His love and courage. Below is Rachel sending up tracts in a milk carton to guys on the third floor.
I do not think that anyone who is a true Christian, and who has an abundance, could read this and not want to share in reaching people at the ends of the earth with Jesus. I am hoping for one day when such a person would read this and ask "How could I send something to help?"  It's never happened but I write this with a hope that it could.  No "entanglement" necessary.  It is awkward to write of the needs in doing such work but Paul repeatedly did the same (1 Cor.9:9/1 Tim.5:18). No man wants to be in such a difficult place but Jesus is worthy and these are the last days. We can not both work a job and preach the gospel around the world. However, my motive in writing this blog is not to get support. It is to teach and demonstrate the reality of living the gospel of Jesus Christ so someone might find true forgiveness in His blood and be rescued from eternity in hell. If you'd like to just correspond I could care less about your support. Please feel free to write and ask any questions. I do not bite.
"…not walking in craftiness or adulterating the Word of God, but by the manifestation of truth commending ourselves to every man's conscience in the sight of God" (2 Cor.4:2).