We all suffer from sickness and pain; physical, mental and emotional. No man can bear the stress of life. So sad how so many choose to merely talk about their problems, rather than humbly learn how to find real answers. Jesus promises to "bind up" (Hebrew literal "stop the bleeding") anyone who comes to Him (Is.61:1). But we must come in truth. So many suppress and deny the pain of past and present bleeding wounds. "Oh, I'm fine. I know all about God". But the REALITY of their lives exposes a sad truth.
Reality is not what we SAY it is, but what we SEE it is in our daily life.
Many accept the thinking; 'Just hold on to what I got, because I have already done all that I am going to do in life to 'get to God'. So whatever I have right now is what I am going to end up with when I die'. Oh, please, my friend, no. Why not seize answers, if they really exist? God doesn't require exclusive knowledge of physics or celestial navigation.
It took me many years to translate spiritual terminology of the Scriptures into practical understanding for application to personal struggles. Christianity, as an impersonal system, that functions in a realm of theory and emotion. Multitudes are disillusioned.
Death is not something coming someday. It is happening right now within us. Every day, every month and every year our faculties of mind and body are aging and becoming inoculated to truth meant for immediate response. Our mental posture of childhood innocence is seduced by cynicism and bitterness. It is the curse of sin (Rm.6:23/Gal.3:10). What does it hurt to stop and check the compass of life?
The will of God for us is to know Him, not via a system built by men, but through the very thing called conscience He created within us (Rm.2:14). So many say "I've wasted my life. Can I still find God's will for me?". The answer is yes. The value of our life is not known by how much we accomplish in the eyes of this world but in the eyes of God. Before you spend one more thought on what you wish you did or did not do, should you not rather learn the wisdom to do what you yet can do?
THE EASE OF DISTRACTIONS AND PERILOUS CONSEQUENCES
My family and I used to live in Colorado. We often visited Yellowstone National Park as we traveled to bring the living Jesus to the campuses in the Northwest. On one visit, I took a hike by myself up into the backcountry. It was spectacular. I pondered many amazing mountain views.
I watched a black bear walk across an Alpine Meadow and was startled by an adolescent grizzlie that ran ten feet in front of me. It was the hike of a lifetime. I came over a ridge and was descending into a huge gorge, encompassed by a vast forestland range. I soon realized that I had gotten so distracted, I lost focus of my bearings. Suddenly I was gripped with fear.
As I peered out over this spectacular view, I realized I was surrounded by a circle of mountains all looking the same. Not a path in sight. I knew I could not take even one more step until I figured it all out. My amazing hike was about to turn into a nightmare of being lost in the wilderness. My heart sank.
We've all heard terrible stories of people being lost. The reason is usually due to walking the wrong radius. Imagine the letter V laid out over miles. I am at the bottom of it with the choice of going one way or another. Once I start walking the wrong way I would, increasingly, be walking away from the line to my campsite and farther into the wilderness.
The majority of well-intended people lose their bearings in life, not necessarily because of some vicious drive to do evil, but simply because they do not heed the serious need to maintain the God-given bearings of conscience. It is what we have been given by God to lead us in this world. If we lose it's bearings, we become lost in the wilderness.
The conscience is every man's God-given compass in life (con-with/science-knowledge). It is the measure of the choices of our freewill. Its composition is a profound impartation of God's very image created within us at conception. It is not vague. It is upfront in our daily consciousness. It weighs all our decisions and delivers an instant "print-out" of its evaluation.
Our teachers and parents never taught us, alongside math, geography, and science, how to use this "compass". But it is a moral mechanism more accurate than any man-made instrument. It measures truth, as our eyes and ears measure sights and sounds.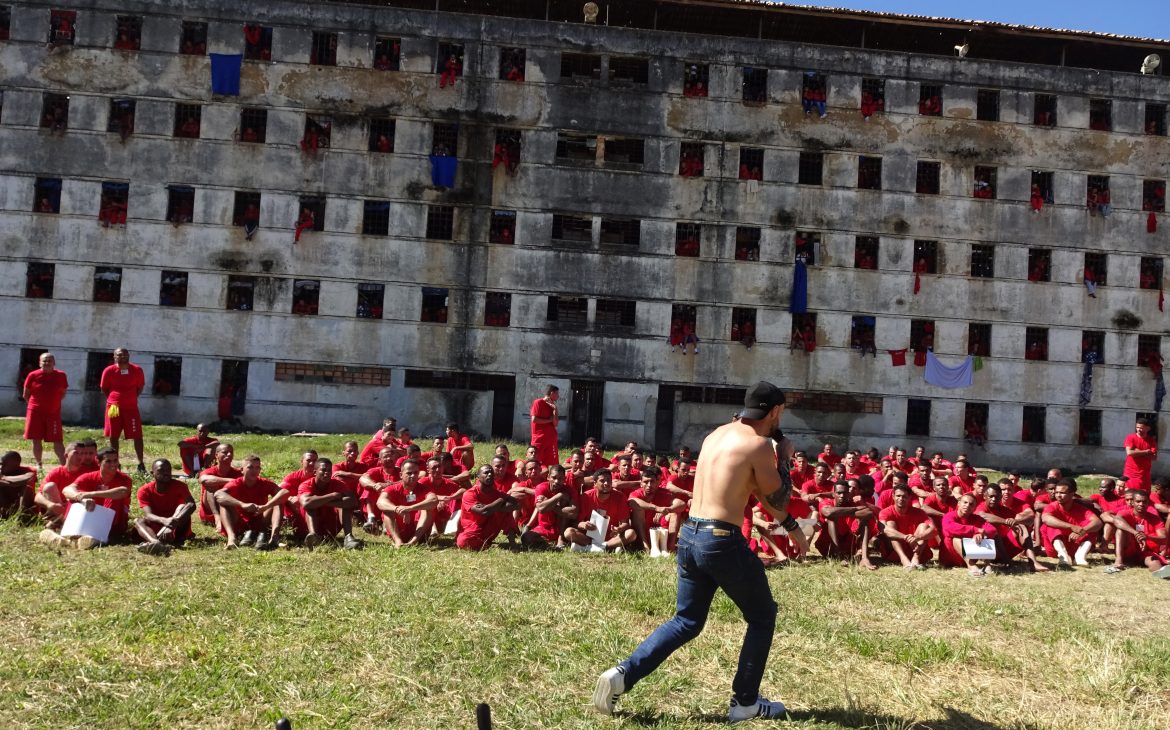 When I started out on my hike, I made a choice not to follow the typical path. So I knew I had to maintain serious focus so as not to lose my bearings. I never expected that distractions could be so consequential. I immediately sat down and asked Jesus to help me. Slowly, I began to realize how and where I went the wrong way.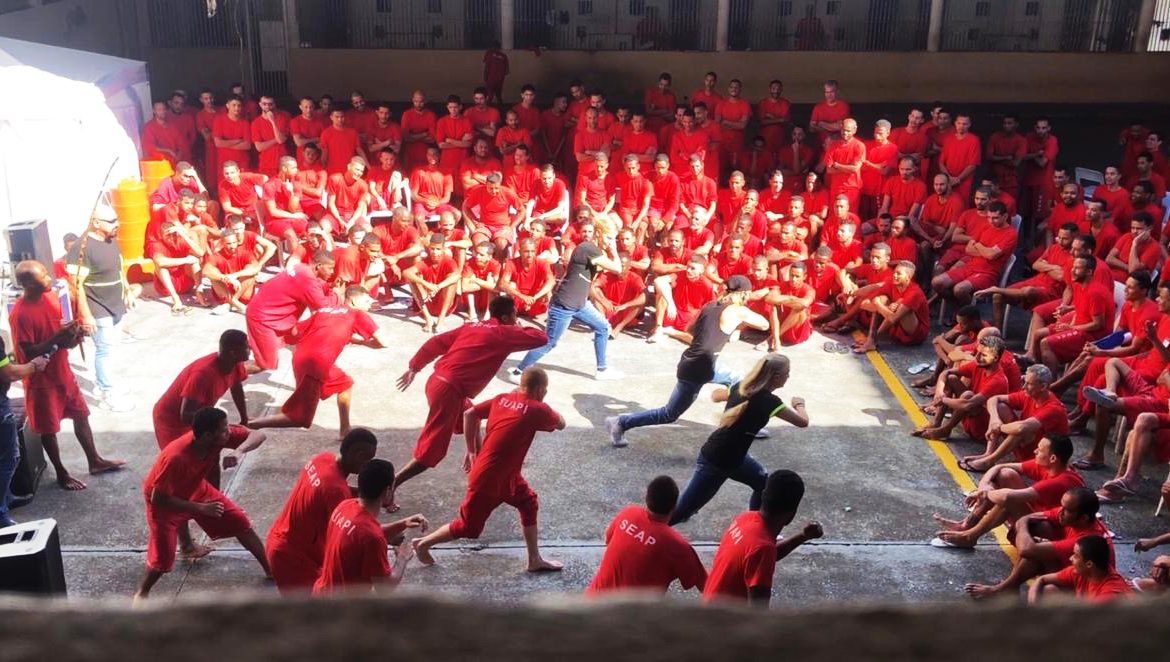 SUPPRESSION OF THE TRUTH
"For the wrath of God is revealed from heaven against… men who suppress the truth…because that which is known about God is evident within men; for God made it evident to them. For since the creation of the world His invisible attributes, His eternal power and divine nature, have been clearly see, being understood through what has been made, so that they are without excuse. For even though they knew God, they did not honor Him as God or give thanks, but became futile (stupid) in their speculations, and their foolish heart was darkened. Professing to be wise, they became fools…" (Rm.1:18-22).
There is no "Beep. Beep. Beep" alarm when the conscience is ignored. Rather, it dispenses varying degrees of guilt, anxiety, and stress which are warning signs of going off a radius. Here then, is where another inborn mechanism works to distract you off course. The sin in our human nature is bent on the "wilderness". The wilderness is not some obvious red light district of drugs and punk heavy metal music. It is any subtle appeal to move outside the compass of conscience. The choice to NOT sit down in silence before God is a choice to walk on into "the wilderness".
What we refuse to understand can ultimately kill us. Slowly, but suddenly, life can become occupied by a "reality" inconsistent with the truth. We build a subculture of self-delusion. Denying reality becomes your reality. This is exactly why God put a conscience within us, to specifically "bear witness" to His absolute truth (Rm.2:14ff). When we deny it, we deny Him and incur perilous consequences.
Distractions can be any number of things, whether Christian or secular, whether "nice" or evil. Sin is hostile to our very existence (Rm.8:7). Its constant mode is sabotage. Selfish pride and ego are not fun and games. Sin does not leave us the luxury of "I'll get to it if I get to it". Things happen. They can cause serious emotional and mental harm. Ever met someone absolutely devasted after a fifteen-year marriage now facing a divorce? How about someone who has perpetrated a serious crime and just can't get over it? Maybe a soldier back from Afghanistan (PTSD)?
We were created to function in harmony with conscience, soul, and spirit. When our mind contradicts our soul (conscience) we alter our equilibrium. Our mind fights towards peace but is tormented by conscience in conflict. Paul says we can become as a ship caught in the tide, pulling it into the rocks of destruction. The question is how serious are you about knowing God. Can you dare to take control of yourself to the extent of becoming silent before God? Can you detect and discern your inner disposition? The outcome is a breakthrough in REALITY.
God created Adam and Eve (mankind), to reflect His Character by using the conscience as the perfect guide. However, sin corrupted this divine capability. So it is no longer a perfect guide. It must be cleansed of sins effects (pride). The conscience tells you this very thing. When a man chooses to disregard this inward compulsion, he alone bears all the consequences of independent autonomy; EGO.
The Father asks you the very same question He asked Adam "Where are you?" (Gen. 3:9). It's not about geographics. It's about your heart. The heart is not buried behind the rib cage. It is displayed in your face, your words, your actions, investments, etc.
Taking your bearings requires two or three turns on the combination into the vault of your heart. For King David, it was "cake" because he was a heart-master (1 Sam.24:11). Such a character reflects a sincere desire to steer clear of all presumption. Because presumption is the undercurrent that causes a "shipwreck of your faith" (1 Tim.1:19).
I remember the exact moment on that mountain when I dared to sit in silence and closely evaluate when, how and where I went wrong. I am so thankful for the courage to do so. It could have saved my life.
God said, 'Let us make man in Our image, according to Our likeness…" (Gen.1:26). Few realize that the 150 songs David wrote, and how Solomon's wisdom circulated throughout the world, were a direct result of the image of God. They demonstrated the profound capacity for the knowledge of God in every man. Every poet, philosopher, musician, teacher, and ruler throughout history has, in most cases unknowingly, drawn from the knowledge of God to rise in the society of their generation.
Our humanity is of no little composition. As our potential for depravity lies within our sin, the potential for glory is the beckoning of our divine image. An image by Rembrandt or Picasso sells for millions of dollars. It reflects a brilliant reality. How much more so is the brilliance of His mercy, ingenuity, humor, creativity, intelligence, reflected in, through and to us? God "painted" us, out of nothing, to reflect His divine Character. If we "suppress" our conscience, we suppress God.
Jesus did not lower his revelation to appeal to "cavemen". On earth, He appealed directly to every man's conscience, knowing it automatically bore witness to Him. We have "no excuse" (Jn.15:22). He held poor men, the sick and lame, rich men and Pharisees accountable to this same standard (Jn.8:44). Paul understood this clearly and stated his preaching was not hit and miss, but to "every man's conscience" (2Cor.4:2).
We deal with people from entirely different countries who express the exact same complaint of all mankind: that God is too difficult to be known. It is not your five human senses that find God. It is the common sense, of coming to your senses (Lk.15:17).

Knowing God is not attained by conjuring up some emotional experience, but admitting the truth of the utter filth that reigns in your heart.

There is no knowledge quota that proves you know God. In fact, Paul explains "…now that we have come to know God, OR RATHER – TO BE KNOWN BY GOD…" (Gal.4:9). When I made All-City Fullback in Grand Rapids I realized I was being watched by coaches and sports writers. It is simply up to me to do what was in my blood. I had "SMASH" in my bones and all I had to do was display it on the field. If you love God you will love Jesus and this love will be displayed "on the field".

King David does not say "I am intimately acquainted with Your ways" but rather "You are intimately acquainted with my ways…" (Ps.139). I know that I am known by God, not by some exclusive knowledge, but because I see Him in me, despite myself. I could never do the things I do.

I once saw a video of a swarm of serpents coming out of the woods on a beachfront to attack a passing lizard. If I hadn't seen it I wouldn't believe it. But this is exactly what happened to Israel in Numbers 21:8. God commanded Moses to fashion a staff with a snake and anyone who looked up it would not die. This symbol has come to represent the entire Medical system to this day. It is called the Nehushtan/ Rod of Asclepius.

It is the symbol of healing (Contrary to distortions by historians who reference Greek mythology). What makes this so significant is Jesus uses this precise event to explain how we must FACE our sin, on Him, on the cross (Jn.3:14). Essential to the saving knowledge of Jesus is facing our wickedness united to the cross (Rm.6:6). Paul realized how we, as men, have been so "poisoned" by sin our only hope is to be crucified with Christ (Gal.2:2).

You ask "How can I know God?". It begins with truth. Admit the reality of a life devastated by your sin. How hard is it to sit alone and allow your conscience to speak its truth? The conscience can school you but it can not save you because it can not supply what you need to heal the wounds from sin.

It will bring you to true repentance and faith in Jesus. The law, both written on stone and in our conscience, is a "tutor" to lead us to Christ so that we may become justified by FAITH" (read Gal.3:24, 2:16,21). Trying to be Christian and do good things can not cleanse the corrupted conscience because sin is only appeased by receiving, FROM Jesus, His blood covering. Most people sweep sin under the rug and thus never come into true repentance. You can not overdo a broken heart before God.

Paul explains "For what the Law (both written in stone and in conscience) could not do (save us from our fallen sinful state)….God did… sending His own Son in the likeness of sinful flesh and as an offering for sin (atonement)… gifts and sacrifices (good works) … CANNOT MAKE THE WORSHIPPER PERFECT IN CONSCIENCE…But when Christ appeared as a high priest …through His own blood, once and for all time… can cleanse your conscience from dead works to serve the living God…." (Rom. 8:3-4/Hebrews 9 & 10). Facing Sin+His Blood+Repentance=Cleansing. Consience is now better than ever.

`
As a Catholic, I thought I already was a Christian. But I figured a person could never really know God. It was good enough to be the best I could. I did bad things but also good things. I believed in Jesus. (Even the devil "believes" Jm. 2:19). God was "up there" and I down here. He was holy and I was, well, whatever is the opposite. The truth is, I remember constantly in battle with my conscience. It drove me nuts.

I clearly remember one evening, walking back from a bar at CMU, knowing I no longer wanted to live with this anxiety. I had to yield to Jesus. I had no idea how powerful the release of guilt and enormous stress would be on that June morning in the University of Notre Dame football stadium when I gave my life to Jesus. The truth is you have assimilated guilt for so long you don't even realize how much it bears upon your disposition.
The first step to know God starts with the choice of courage, to be real. To lay all your cards on the table. Stop resisting. Stop rationalizing. Fully surrender. To have the audacity to yank your ego down in any awkward moment proves your heart. Defy its defiance to the living God. Pride is the serpent who will destroy your life unless you face the cross in total transparency.
A love of truth involves a maturity of calculation, contemplation, and resolution to admit and turn from all instincts for pretense. To trust that God will come under you as you make deliberate choices to fly. It may sound theoretical, but its impact on reality is like nothing you have ever known. It is the breakthrough.
The answer to pride is not trying to be humble but brave enough to believe that by admitting the utter nothingness of your life is standing full face in front of the cross. Impose His death upon your most wicked ways. When we calculate beforehand, not with emotion, but logic, the distractions that entice us, we are ready to respond with "counterintelligence". Jesus says "Calculate (pure logic) the cost" (Lk.14:28). Every moment of such contemplation expands your potential to conquer in the real world.
True forgiveness requires the intelligent calculation to create and implant predesigned "algorithms" that will automatically trigger a broken heart with pre-prepared resolution to avoid the downfalls of losing your bearings.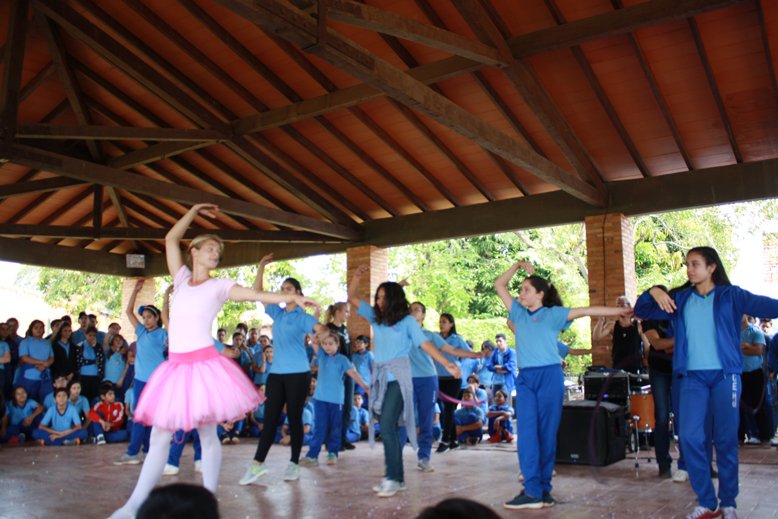 Jesus sent the "Spirit of Truth" for this very purpose; to provide anyone with the added witness to a divine intelligence to empower the conscience with understanding to combat the world concerning sin, righteousness, and judgment (Jn. 14:16,16:7-10 ).
We are offered the "right"; the opportunity, the authority to become actual children of God (Jn.1:12). What does this mean? It means living a life of profound victory and dynamic selfless love. Jesus came to earth to tell us exactly how to make these choices to supernaturally equip us to manifest Jesus, avoid the wilderness, escape hell and enter eternal life.
Salvation results from making the right choices of being real and truthful. Each choice is like finding a beautiful and delicate feather. We can design them, one by one, to create our own set of wings. Rebirth. It will take us into the reality of the Holy Spirit. Add one choice to another and soon we learn to fly in Christ. We "mount up like eagles" (Is.40:31).
A "CHRISTIANITY" ON STEROIDS
My family and I work-out in a gym here in Brazil. I've never seen so many guys with such muscular definition. So I wondered why the Bench Press is usually empty. Then I learned that most guys here are on steroids. The muscle definition is based on drugs and specific exercises, not on individual strength. They look awesome, but put them on the Bench Press and their weakness is exposed.
I was first introduced to the gospel, back in college. Like every wicked man, I was blown away by the amazing terminology and concepts of the Bible, especially the New Testament. My carnal mind could not comprehend such bewildering reality. I had a choice. I could fake being Christian because I was learning such new stuff. I could easily implement hypocrisy (taking steroids), or face the hard, cold TRUTH of how far I was away from such holy things.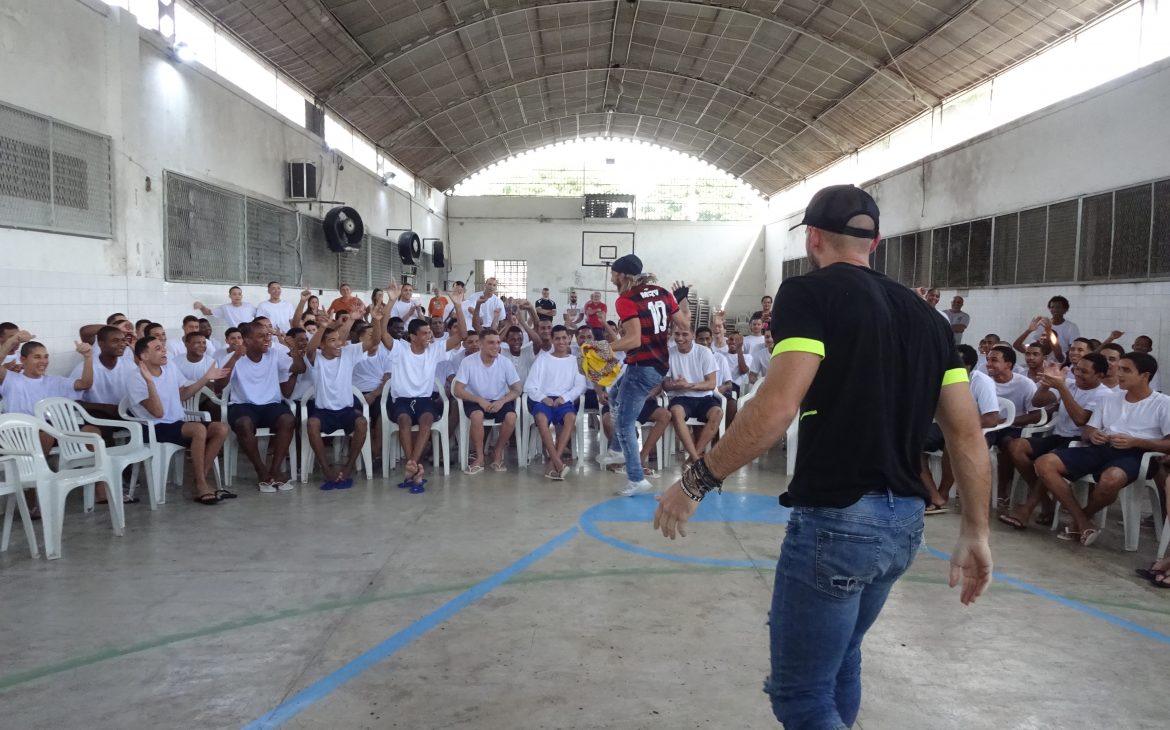 The most disastrous choice a man can make is presumption. The only reason to pretend you have something that you don't is stupidity. Because ultimately the "steroids" will fail. When a person wrongly equates the knowledge of conscience with New Testament salvation, it is tragic, yet common. The acquisition of New Testament lingo is adopted, but, in reality, the person remains under the Law of conscience and his life remains powerless. He has not come to the living Jesus. The New Testament realities simply awaken the knowledge of God in the conscience that had been ignored. People equate this novelty with salvation.
I chose to welcome the challenge of hand to hand combat with the truth. A guy named Jacob dared to "wrestle" with God and won the identity of Israel (Gen.32:24). Maybe it is from my All-City Wrestling award from High School but I love to wrestle. Maybe it was just because of my desperate state of conscience. To internalize the truth of Christ requires internal wrestling of repentance, not outward emulation of appearance. It is not merely the recognition of the truth but the obedience to it that results in salvation. I knew I had to become a grain of wheat and fall into the earth to die before I could become a part of this astounding revelation (Jn.12:24-25).
Repentance is not a matter of switching out one teaching for another. A personal dilemma arises when a man, in his head, comprehends the New Testament theory, but in his heart of hearts resists the personal call to repentance. Jesus requires nothing less than the ultimate " price" of ego (Jn.12:25/Rm.6:6). So, he talks the talk of a "jesus", but, in reality, he rules his own life (2 Cor.11:1-4). He remains subject to his conscience. He mislabels the conviction of the Holy Spirit as a mere "personal struggle" and accepts the sad state of his life as "God's will".
In other words, he remains under the Law, written in the conscience, while actively employing the New Testament language. He equates his pride of biblical knowledge with salvation but, because the conscience has not gone through the divine work of redemption, the battle evolves and expands, sometimes into unpredictable consequences. He equates the righteous impulses of conscience with his own godliness and thus becomes enslaved to the Law. He is confused because this is not reality. It is a deception.
We deal with so many such "Christians" who insist they are saved, not because the Holy Spirit bears witness to the living Jesus, but because (unknowingly) their "commitment" is not to the living Jesus but to the awakening to their inner knowledge of God. The absence of Jesus is clear. It's all about doctrines and knowledge. They think by admitting this they are denying their "commitment". But in fact, the conscience bears witness to the humility of retrospect and repentance. It can result in ultimate delusion. They are fighting the wrong fight. They have wrongly labeled pride as faith. If the light becomes darkness how great is that darkness, Jesus warns (Mt.6:23). James says "You believe that God is one. You do well: the demons also believe, and shudder" (Jm.2:19). Paul explains the difference between works of the law or of the Spirit (Eph.2:8-10).
It is tragic to see people equate pleasing the conscience with pleasing the Holy Spirit. They live by do's and don'ts. Self-righteousness is the foundation of such hypocrisy. Their "happiness" is no different than that of the world. Their lives are a miserable bird cage existence. We see this daily.
I will never understand why men cover guilt with hypocrisy then parrot biblical concepts of grace and forgiveness. All it takes to get the real thing is a childlike heart of sincerity. As if God doesn't notice. The reason a man refuses to sit alone in silence is that he is permeated with guilt and unbelief. He feels like he has worn out his welcome by God. Stress, anxiety and nervous energy are due to a troubled conscience. You need climb no mountain. Stop. Be still before the Father and ask Him to draw them deeper to find the truth of real freedom (Jn.8:32).
Today so many are consumed with church, church, church, good works, sermons, personalities, preachers, books, etc. etc. But no heart. No truth. No reality. No living Jesus. Developing a pretense rather than a heart. A church did not die on a cross and an experience can not administer the work of Calvary. The doctrines of both New and Old Testament, enlighten our soul but only the living Jesus can heal the wound of sin.
Two men can wear the exact same suit. One man knows it was given to him. The other man knows he bought it with his own money. The conscience bears witness to the source of our claims. It is easy to simulate Christian words and behavior. No one may ever question your source but you know, in your conscience, that your weakness is solely due to the truth that you never really trained.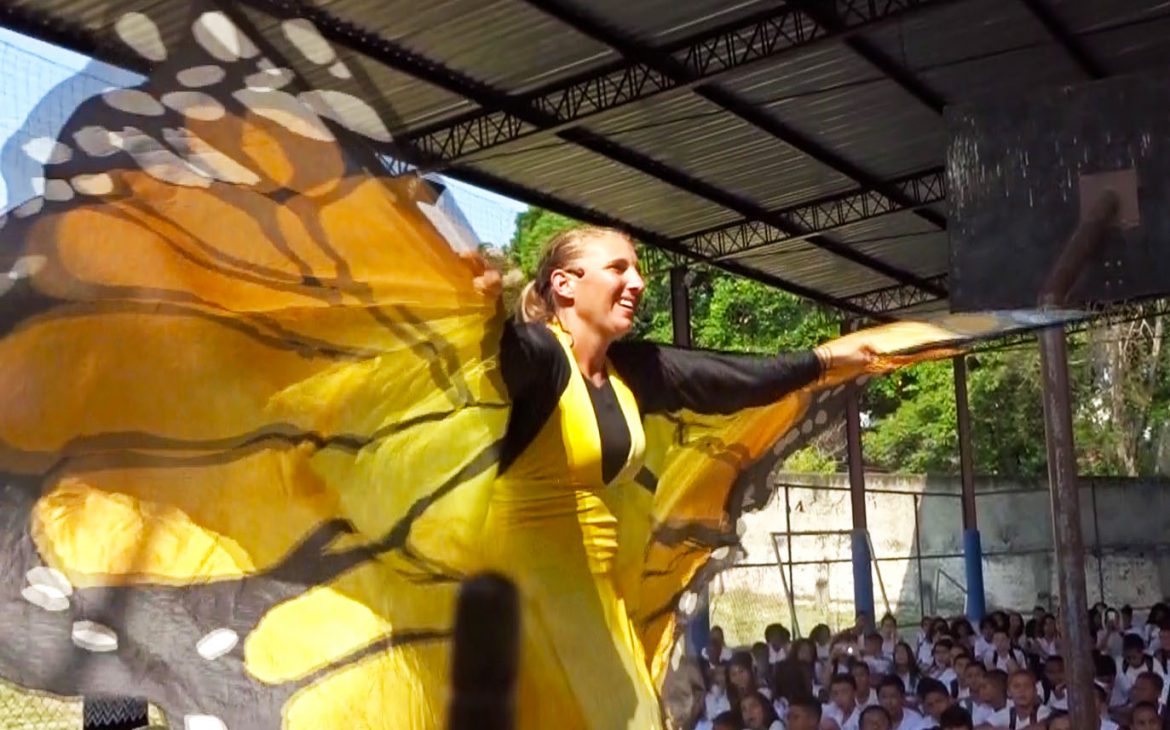 The touch or scent of REALITY is undeniable, even if it is denied. The witness of truth is the truth. The witness of lie is that it is a lie. Everything you say may sound "Christian" but when the actual situation of your daily life is a disaster, whether you admit it or not, it bears witness to a lie. Instead of defending a lie why not seek the truth? When faced with the merciless oppression of Satan, the "steroid" hypocrisy cannot bear the weight of reality.
Pilate asked Jesus "What is truth?". Jesus sighed "My kingdom is not of this world…I have come into the world, to testify to the truth (reality). Everyone who is of the truth hears My voice" (Jn.18:37).
Imagine thinking that you are walking towards heaven when, in reality, you are on a bearing towards hell. The persistent rejection of truth can "sear" the conscience. It is like what a cowboy does to mark a cow. Self-deception is like living in a coma. The consequences are enormous (1 Tim. 4:2). The truth involves a thousand things, but yet it is only One. It is what is. He is Who He is ; "I AM WHO I AM" (Ex.3:14).
It is not complicated. When you don't understand something, you make excuses which result in self-pity driving you further into the wilderness.
Jesus says "I am the truth…And they shall all be taught of God… Everyone who has heard and learned from the Father comes to Me" (Jn.6:45). If you will work to identify and respond to your conscience, the Holy Spirit will work to bring you into Jesus.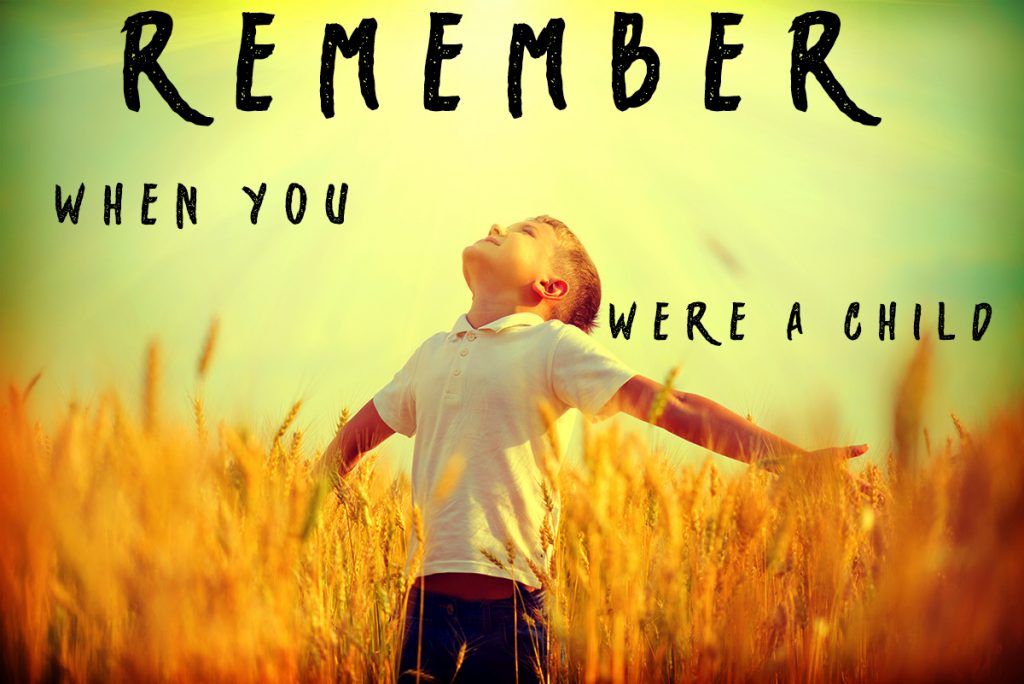 The first time you realize you can save a soul is the last time you will think twice about trying. If you will go the extra mile, you can win the human race.
If anyone would like to help support our work it would be greatly appreciated. Our needs are great. You can email us or use pay pal:whatwouldyoufightfor@yahoo.com.