Check out our new CD my son David and I just finished at ITUNES.com/MichaelWoroniecki
It's titled "Legacy of Love"- This music is our attempt to meet those seeking the high energy euphoria of EDM with the high energy resurrection life of the living Jesus.
I would rather not name any one of the multitudes of highly admired personalities who have admitted they can not cope with their inner state. They sing. They dance. They make men laugh and cry. They instruct. They exemplify what men desire. But when no one sees, they abuse prescription or illegal drugs, alcohol and sometimes turn to suicide. All because they do not know how to deal with their inner self.
The media is always shocked. When public tragedy contradicts reason, there is an obsessive search for a motive, because people don't want to think they themselves could ever do such a thing. Why do "normal" people do bad things? How could someone, who acts so capable, who has it all, do the unthinkable?
The truth is, that every single person, in isolated moments of pain, and memories of dark experiences, has varying degrees of depression and tormenting thoughts. It is not due to a unique personality "disorder" or some clinical "diagnosis" of a past failure. It is, in one sense, not our fault. It is due to the debilitating enigma in our bloodstream called sin. It is like a monster hiding in your home. It drives us to do things we hate (Rm.7:19ff). No one ever talks about yet it rules the world. We all share this "disorder" of a broken human nature but who is willing to understand why no one is "cool and together"?
Sin is clearly explained in the Biblical description that we are "desperately sick" and "insanity is in the heart of everyone" (Jer.17:9/Ecc.9:3). We are not "basically good" (Rm.3:10). It doesn't matter how well we hide it, we are inadequate to deal with life. We need the context of creation, from the Creator Who fashioned our every bone (Ps.139).
Every aspect of our imperfection attests to the tragic outcome of the genesis of pride in Adam and Eve. You are not alone. Regardless of your sin, the Father yearns to come alongside you. He loves you. Don't resist. Don't rationalize. Exert the humility and will to understand His loving revelation of absolute truth. Find beautiful redemption. Our inner cry for help manifests itself in innumerable subtle ways. But thank God, He hears, He sees and He stretches out His arms with His profound solution of mercy. He can quantify and simplify everything we defy.
Come, go with me, to this "Land"…of the living Jesus (Numbers 13:30/Hebrews 4:11). I understand the isolated pain of loneliness. I know the "hell", but most importantly, I know how to tap heaven. Listen to me, the answer is not "playing church" or striving for a pretense as a nominal Christian. I am sorry if my blunt phraseology offends anyone but I am just speaking the truth to help rescue a brother or sister into the astounding reality of Jesus. Time is like an evil magician who holds our life in front of us then suddenly "Zap" makes it disappear.
.
Bear with me in a little 'small talk' to give a bit of background to who I am. My family and I are in Brazil. We've been working in South and Central America for about 16 years. We shipped our van to Colombia, drove through Peru (caught in an earthquake), down to Chile and up and over the Andes through to Argentina. The culture of a 'third world' country is very different from the states. Many obstacles.
Rachel and I are in our sixties. Being older makes things much more difficult. Plus we don't speak Portuguese, as our children do. So everywhere we go is an extreme challenge. But 45 years of marriage has taught us, and our six mighty warriors, how to venture in the land of faith in God's promises.
Above, the high pass in Chile was the mountain cold. But we finally arrived in southern Brazil after ministering for a time in each of the countries. To transmit God's love is the generating power of His resurrection. Our Father teaches us to lift the countenance of fallen men with the hope of Jesus. It is worth all hardship.
Besides the streets, God has opened up so many opportunities through the government into schools, prisons, and social events to preach how to tap His living Spirit. Long ago we put together a 90-minute presentation of dance, music, drama, comedy and most of all love. We use it as a very effective vehicle to preach Jesus and reach into places we would otherwise never have access.
INTRODUCTION
I divide this blog into Part I, Part II and Part III. (someday I may actually write a short blog like they are supposed to be)
People make a hobby out of complaining. Let's face it, nobody cares. So if we can finally find someone to listen, there's a lot we have to share. Pity the poor soul. But seriously, no amount of someone listening to us can heal our pain. We will walk away with the same problems. Human love is never enough.
The Drawing refers to the specific, peculiar way in which God draws us to Himself. His divine love is the only love that can silence our tongue and lift our heart. People often said to me "You only came to God because you got desperate". Well, that wasn't difficult. I was born desperate. God comes to us in our darkest hours, because it is when we are the most real. He comes on a level to relate to our suffering with His suffering. Jesus killed the "monster" and provides the only weapon; the drawing.
We must understand that death is not just a one-time physical expiration of breath. It is the invisible shadow of the misery of the curse of sin upon all human and individual activity (Gal.3:10-14/Rm.6:23). It is the deep sense of anxiety over the vanity of life. It is the consequence of having a soul (self-life/ego) separated from God. It is the lingering sense of defiance of sin against God and the death of His Son. We never identify depression (as a result of sin) so we never resolve it. We blame others, or things or God but our grief is the death inlaid in our sin. Jesus yearns to enter and touch our death with His death, to see if we might want His "out". He reached into our brokenness as the suffering Servant. He bore this curse so we might become free of it.
If we will seriously ponder the phenomenal love that He demonstrated for us, through His death on the cross, our wounds can be healed.
In our "Christian" culture, the phrase "Death and resurrection of Jesus" is as unimpactful as any book title. Men search for answers to drugs, alcoholism, murder, divorce, record numbers of suicide, PTSD and umpteen tragic problems. Multitudes of "daredevils" do "recreational" things with a hidden death wish. Everyone, at some point, wishes they could escape their life. Jesus is considered irrelevant. Because the "jesus" of today's culture is nothing but an icon (2 Cor.11:4). How could an event 2000 years ago help anyone in modern-era conflicts?
At first, I hesitated to share this subject because who wants to read about death to self? I know it will cause some of you to stop reading. Everyone wants a quick and easy, snap-of-the-finger "salvation" pill. But if it doesn't really resolve the inner depths of conflict what good is it? It is an icon.
What if dying with Jesus, is not only the sole manner of salvation but provides a depth of joy intended to draw you beyond "the old man". Neither Catholics or evangelicals understand His death is not a 'downer'. It is the awesome resolution to guilt, regret, and depression. The key is not to "believe" in some abstract doctrine of ancient history. It is to cooperate with the living Jesus drawing you into individual participation with His death and resurrection (Phil.3:10). Herein lies the "secret" remedy (Mt.10:25/Phil. 3:10). He promises to give you every ounce of wisdom, love, and healing you need. God cannot lie.
In light of all this, shall I not take a chance to share The Drawing?
I shall.
I've heard famous millionaires use the expression "I'm dead to you" or "I'm dead to that" in a secular context. Everyone clearly understands what they mean. Maybe you have heard athletes, dieticians, coaches and people in all walks of life use similar expressions, indicating how a denial of self, is a discipline, or "death" to various comforts so as to attain a more noble goal. So dying to self is not some weird concept. It is the true gospel; the GOOD news of God's spectacular provision through the Holy Spirit. What makes this death fascinating is that in dying to self the Holy Spirit begins to provide far-reaching parameters of who you are to become; i.e. an actual "new creation" (Jn.12:25/2 Cor.5:17). Take it from this master of failure, it works.
Truth is not a bummer. It's a promise. It is a divine absolute (Jn.14:3). His death and resurrection lead to "living waters" (Jn.7:37). It is not moral attrition that "draws all men" to Jesus. The power of God is the cross (1 Cor.1:18). This is good stuff, my friend. Because God's Personal love from Him is personal to you.
PART I
Rock stars, movie stars, politicians, and fat-cat preachers do a lot of crazy things to draw followers. They project their ego with an appealing image, slogans, and words to draw men to themselves. But who, and why, would someone sacrifice their very life to draw men? How could this possibly help anyone else?
Jesus says "Now judgment is upon this world; now the ruler of this world will be cast out. And I, if I am lifted up from the earth, I will draw all men to Myself" (Jn.12:32-33). Say what?! How could someone being "lifted up" on a cross possibly "draw all men"? And if He is dead, then what would there be for "all men" to be drawn to?
Someone could question whether all men are drawn to the cross when, in fact, all men are sinners drawn to sin. People aren't running around seeking Jesus. Quite the opposite. The meaning of this verse is two-fold. The death of Jesus is so magnificent that the conscience in all men bears witness to His death as the ultimate sacrifice of love (Rm.1:20/2:14). Jesus also means is that all men who come into His realm, and deliberately calculate the sacrifice their life to His death, will experience THE DRAWING of His Spirit into His revelation. (The backstory of the above verse is where Moses lifted a bronze serpent to the people of Isreal in the middle of a plague. All who "lifted up" to look upon it's lifting were healed (Numbers 21:9, John 3:14).
It's like if someone tells you that if you go to the top floor of a building you will see, and be drawn into, the sight of a magnificent sunset. On any other floor, you won't see it.
Likewise, when a person chooses to "go to" the level, in his own heart, where he can contemplate the love shown in the cross of Jesus, he will behold the Son (Jn. 6:40). If you are willing to lay down your life, He will honor your love. It's a win-win situation. Do you not want to get rid of your troublesome ways and find peace?
When a person unites himself with the "lifting up" of the cross, the Spirit of God draws them to the living Jesus. Jesus meant that "all men" who come into the profound ramifications of His death will be drawn into the Character of Christ. He will be made new. Jesus promises all who are taught of God will come to Him (Jn.6:44-45).
The cross is the University of the Father. It is where He teaches us obedience. There is probably no more hated word than "obedience". It is the school in which we study and accurately learn all the subjects of faith, forgiveness, redemption, wisdom, and love. It is where we learn how our inability to understand certain things, IS understanding God (Pr.9:10). The death of Jesus leaves us with a mystery which causes us to marvel, love and obey.
Our lives flash across this world, like cars on an expressway. Suddenly, we get old and arrive at the destination point of all men… Death. So if we are going to die anyway, why not die a death that's already been died? I know that doesn't sound correct but His death is a death to save you from death.
In divine foresight, Jesus saw our agony. So he came to earth to 'kill' the enemies of sin and death. His resurrection offers a death, more powerful than death, and a life, more powerful than both this life and this death. Paul laughs "Oh death where is thy sting…nothing in life can separate us from the love of God" (1 Cor.15:55/Rm. 8:35-39).

The school of God's Spirit operates in only one "district"; the cross. Jesus says if you want Me, deny yourself and take up the cross (Lk.9:24). Paul says I "fellowship with His death" (Phil.3:10). He boldly explains "I was crucified with Christ…the life I LIVE is Christ… because if we become united with Him in the likeness of His death, certainly, we shall also be in the likeness of His resurrection, knowing this, our OLD MAN (our human nature) was crucified".
Paul continues "in reference to your former life, lay aside THE OLD SELF...corrupt with lust" (Phil.3:10/ Gal.2:20/ Rm.6:5ff). Think about it. Paul went back to the past, when Jesus died, in order to find a retroactive present identity and a future of eternity in God's Spirit. Resurrection awaits.
Such language the world doesn't know. And when they hear it they walk away. Likewise, the "Churches" of today fully understand buzzwords like "prosperity" and "success". But death to self is like a foreign language.
How about you? Your true identity is waiting for you to leave your comfort zone.
Every step Jesus walked made an impression on earth never before seen in the history of mankind. It's not about trying to follow footprints in the sand. An earthly Jesus we can not imitate (2 Cor.5:16). Salvation is not emulation. It is transformation through our personal death and resurrection.
Jesus was a divine dictionary of a new world. He said life is death, and death is life, and real love is when you die with Him because then you will be in His love (Jn.12:25).
Love is not a thing to do, but a Person in Whom you learn to love. God is love. He is intelligent love. He knows how to quantify and simplify our most complicated matters. He knows exactly what you need and designed the magnificent plan to draw you. As the most intelligent Being in the universe He calculates the exact care we need. So the way to love is to be drawn in Him. Being with Him you desire nothing on earth. Again, Jesus says, "No greater love than a man lay down his life…" (Jn.15:13). His death is the ultimate compass of love. John Denver wrote about how a man is poor who never saw an eagle fly. How much poorer is the man who does not know the love that comes if he will die?
Basically, we are only a problem for ourselves. We are our greatest hindrance to God's love. Everything about us is an obstacle to the ideal. For this reason, the weakness caused by the cross is the one and the only thing of which Paul brags; "I will boast in the cross…through which I have been crucified to the world and it to me…I will boast of my weaknesses…for when I am weak then I am strong" (Gal. 6:14/2 Cor.11:30).
When a man becomes compliant to Jesus, he is compelled to lose his own ways because of how all complexity arises out of trying to mix and match new spiritual ideals with the routine of an old man. Imagine being free of deceit in secure transparency.
Human existence is regulated by that thing we call TIME. Time is a fierce taskmaster. We link our worth to seconds, days, months and years. Men are captured by it to work away their whole lives. Never thinking there's something beyond it. But Jesus actually obliterated all of TIME when He rose again. He defied time and space. "I was dead but behold I live for evermore". He created eternal "time". He can penetrate and transcend our every moment with His realm of eternal life (zoe) (Jn.6:68, 17:3). Through rebirth, His Spirit breaks into our time-conscious existence to "see" the wind of His Spirit (Jn.3:3-8). It happened to me at Notre Dame.
The average tick of a heartbeat is about once a second. At precisely one predetermined second your heart will stop. How many people have you heard regret the time they wasted? The elderly, coaches, businessmen, parents, etc. look back with remorse. You don't have to be one of them. Redemption not only inverts time but can redefine every moment to transform it.
60 heartbeats a minute + 60 minutes an hour times + 24 hours a day = 86, 400 moments a day. How many millions of moments do you miss living because your mind is frozen by a single memory locked in time?
Behold a vision of a new future. Be drawn to the cross. Find the 'top floor'. See the Son rise. All your sin was engulfed by the past moments of His three hours of separation from His Father. Jesus became every man's "old man of sin". He experienced our every pain and cry from the curse. Jesus was "frozen " in a moment like no other. By His wounds, He entered every moment of time and by His triumph, He can heal any one of our moments.
All He asks is for you to relate, identify and fellowship with Him in His death. To believe what He did was for you. Remember the finality of death is in glorious eternal life. Past bad memories can fade like a mist. His plan worked. His words fulfilled. All who want Him are drawn to Him when lifted up with Him. It is the true escape.
Paul says "redeem the time" (Eph.5:16).
The cross is not to turn you into a forlorn wimp but rather to become His high energy servant of love, free from yourself, to lay down your life for multitudes in need. Thanks to the relentless work of Elizabeth sending out endless emails online we are so grateful for the donation of thousands of Bibles and New Testaments that we received from an anonymous person. Now, we just had to get them 7000 miles to the other side of the world with the other 30 boxes of supplies. Exhausted Abraham made it work.
"Do not fear, for I have redeemed you; I have called you by name; you are Mine!… Since you are precious in My sight, Since you are honored and I love you, I will give other men in exchange for your life (sacrifice)" (Is.43:1-4).
My intention is to help you to see how your true identity is waiting for you beyond the death of your old man. God's true love is the only power to draw you into a life beyond yourself. To align your mind with His redemption. It is not a suggestion or an option. Repentance is God's command (Mk.1:15/Rm. 10:2). The Father holds us accountable to change because He has given everything in His Son for us to do so. It is for freedom that Christ has set us free (Gal.5:1). His truth "shall set you free" (Jn.8:32).
PART II
How do we get the most out of our moments?
The modern-day thinking about being a Christian is to accept and suppress frozen moments while trying to emulate Christian behavior. A sure formula for a miserable life. A one-time sinner's prayer is supposed to be like a magic wand that puts a zap on us with an automatic change of heart. It just doesn't happen. It is nonsense.
What happens after praying the 'Accept Christ as savior' prayer is that "Christians" continue on in their old ways and never find the drawing into "a new creation" (Eph.1:11/2 Cor.5:17). Because they refuse to be "lifted up". Their sinful ways continue and they recycle the same old doctrinal rationalization of a forgiveness that is not based on a relationship with the living Jesus. Satan has free reign to play mind games of hypocrisy and delusion because the old sinful self is never actually dealt with by the cross. The old man lives with Christian pretense and Biblical rhetoric.
If you want to be 'lifted up' concede to be brought down so you can lay your life down on the cross.
I think everyone would agree that a man's state of mind is a composite of his past. Memories are stored away in the library of your mind. It is an absolute wonder how God can access any 'book' and reconstruct our brain patterns of thought to establish a new storyline. He edits each one of our stories into a grand epilog. He inserts mercy and turns the curse of sin into a blessing. His cross takes the sting out of our death and inserts an elation of joy.
We are created in the image of God and our capacity is profound.
"…the mind set on the flesh is death, but the mind set on the Spirit is life and peace…"(Rm.8:6).
Jesus would never have told men "Repent…" if we did not have the potential within us to do so (Mk. 1:15). Likewise, Paul would not have said: "set their mind" on the Spirit. No matter how many teachings we hear, emotions or tears we shed, the human mind does not change by a poof. It requires the "work" of individual intelligent cultivation. It requires prayer, our words, our heart (Jn.6:39).
In some cases, we may not be fully aware of how much a past experience is holding us "frozen" in a time past. But we have a sense of it. It comes about in our daily disposition. Seconds, days, months and even years tick by, but we remain frozen in the same disorder. The Holy Spirit needs our cooperation to put an end to old ways and implement the process of redemptive humility.
Without it, certain thoughts keep you in "prison" to sadness, lust, despair, condemnation and worse. In fact, our very personality can be shaped by something we don't even understand. This is the power of the old man. We don't realize how our free will remains completely limp. This is why God uses hard times to shake us with the power of the cross. He is trying to activate our will, our heart and our lips (Rm.10:6-10).
It is the only way out of our dungeon of despair. Apply your intelligence and rigorous contemplation to believe God, despite the impossibility you now feel. Jump start your heart like kick-starting a motorcycle. It's like waking up from a deep coma. You have given up and don't even know it. Discipline your time. If you will just start anything little to force yourself to implement a new way of talking or acting you will see the deep potential of your free will.
The failure to do so is tragic.
One of the most penetrating sounds I've ever heard is when I'm walking through a prison and I hear the echo of a loud slam of steel prison doors. It shudders through me with the feeling that my brothers are suffering in inescapable torture. Likewise, memories can be like like a prison cell that holds you in the grip of a cruel 'warden'.
We talk to thousands of men whose lives are dictated by one past experience of sin in rejection, sorrow, failure or some tragic situation. Millions of moments reduced to what they did in one. Our goal is to bring about that ONE that will change all the others; "Maybe there's something more. Maybe I don't understand the cross".
God would never say "forget what lies behind and reach for what is ahead" if it were not possible (Phil.3:13). He would never say repent if you could not do it. He is not a monster but a Father.
How do you "forget" something you deeply regret? It is up to us to energize our free will and act on God's promise (Mt.11:12) . He will interject His wind of grace.
"For He rescued us from the domain of darkness, and transferred us to the kingdom of His beloved Son, in whom we have redemption, the forgiveness of sins" (Col.1:14). This "transfer" can happen at any moment in any place.
It is so sad to see people captured by a mere thought. What is a thought? It is nothing. It is invisible. At best it is a mental image of something that doesn't even exist in the physical world. It is not a grizzly bear. It is not a steel vice. It is not a machine. It is like a bubble to be popped by your will, your change, your repentance. A limp will leaves a man floating in the realm of abstract imaginations. It is the realm of Satan (2 Cor.10:3/ Eph.6:12). It leads to hell.
When you go through the motions of yesterday your free will floats in the misery of a routine dictated by time. God says "Without vision, a man will perish" (Pr.29:18). If you allow your will to be controlled by the thoughts in your mind, and your mind controlled by random thoughts of your past, you will have no future (2 Cor.10:3). Even the apostle Paul had to overcome his deep regret over frozen moments of his past (Acts 22:4/1 Cor.15:9).
Unfrozen
Stuck in a sentence,
trapped in a wall with no exit,
under siege without weapons,
while the past repeats in the present,
all logic is threatened,
a flood of unresolved tensions
leave you like a vehicle with no engine.
You are frozen in a moment of endless questions.
I, the Lord, am here for the melting.
I am here for smelting,
the breath, the breaking, the helping,
I am here for the treading.
Be at rest, surrender to the wine press
and stretch your heart to find an intense stillness,
for when your mind is split asunder
breaking down your internal infrastructure,
when you are pulverized and pressurized
this is when I can purify you into Me
so as to sort and sift the inner life unseen.
I offer like a bridge to retroactively
redeem all things,
through the perspective of faith.
No moments left to waste,
but rather to penetrate
with a greater grace,
mediate to cleanse the stain,
expiate to wipe the slate
so as to recreate and to fashion,
a focus without distraction,
through the only timeless transaction,
your broken moment now unfrozen,
through My blood atonement,
So now see with greater dimension
that in the work of eternal redemption
the final result was the first intention.
-Poem by Elizabeth Faith Shalom Woroniecki (my daughter).
THE MOTIVATION OF BEING CALLED OF GOD-Romans 8:28-30
Salvation offers a magnificent redemption of your entire past, present, and future. The word for "healing" is Rapha in Hebrew. It means completely fresh, new, repaired.
God says for I, the Lord, am your healer…I will heal you of your wounds. Jesus constantly healed people by His touch (Mt.9:35/ Mk.6:13/ Ex.15:26/ Dt.32:39/ Ps.30:2, 41:4, 103:3, 147:3 /Jer.30:17/ Mal.4:2). Precious moments of contemplation lead to healing and redemption. Redemption is a release upon payment of a ransom. The death of Jesus paid our ransom to Satan to release God's right to redeem all aspects of our life from sin.
"…you were not redeemed with perishable things like silver or gold from your futile way of life…but with precious blood, as of a lamb …the blood of Christ" (1 Pt.1:18).
God promises that He can take the greatest regret and transform it into a predestined purpose (Eph.1:11). The majority cannot be still in the moment because anxiety over their past and present life haunt their conscious life. Jesus promises to send His Spirit to interpret the past, while in the present, and walk on into the future with a profound wisdom and sense of His predestined plan. This is the marvelous provision of redemption. Jesus wants us to learn how to live in the moment. Take no thought for tomorrow (Mt.6:34/Jm. 4:13). And how can we live in a moment when it is full of misery from the past?
HAVE YOU ANY WOOL?
Jesus says "My sheep hear My voice" (Jn.10:27).
When I first read this verse I was baffled by Jesus saying His sheep hear His voice. It seemed as something I would never know because I knew I could never escape my wickedness. I never heard any audible voice or even a still small voice. My mind was so full of junk I could barely hear my own voice.
Hearing "the voice" of the Shepherd seemed to be something only for the saints. But I slowly "heard" as I believed. Paul explains "Faith comes by hearing" (Rm.10:17). Hearing what? Hearing God's eternal Word speak to you in a moment of time. His voice is not an audible sensation. It is not reading circumstances. It is walking in faith and living in the school of the cross. It is practical reasoning by a mind transformed by the Word of God (Jn.10:3,16).
His voice is "heard" in the true understanding of forgiveness, grace, faith, the blood, wisdom, and love of His Spirit. This is the voice of the Shepherd. He speaks through His revelation in the Scriptures. In every moment, of every day, God is speaking to us in the majestic work of Jesus. He is waiting to translate your every nightmare.
You are quick to "hear" the voices of regret, guilt, sorrow, and woe but are we willing to "hear" the Word of God speak of forgiveness, grace, promise, hope, and new life? It is for us to explore.
When I was in seminary I had a teacher who would fill large blackboards full of diagrams of Scripture verses in Greek. It was extremely insightful. If you could diagram a moment, what would it look like? It would be fascinating. Imagine one of your moments of sadness. You could write a short sentence. Then under it and next to it and above it write the depths of thoughts and feelings. One moment can be diagramed with multitudes of related moments and they would be chained to multiple dimensions and levels of emotion. Good news. God is God. It is nothing for Him to grasp and transform. Again, He can quantify and simplify your most complex issues. Can you imagine if one of your worst memories could become one of your best? This is God's promise and He is able (Eph.1:11).
"…a death has taken place for the redemption of the transgressions" (Heb.9:15).
Hearing His Voice is understanding His perspective. It happens from building the Scriptures in your memory. Your perspective then becomes the Word of God. Fresh invigoration of new creative views begins to spring forth. We learn to overcome any fear, any moment or sin. This is the whole purpose Jesus sacrificed Himself. So He can enter into our time with His eternal purpose, His wisdom, and destiny. God is God. Everything He does is eternal. Thus, time is overwhelmed by eternity. We can face natural moments in time because Jesus is supernatural. Death is swallowed up by victory (1Cor.15:54).
Faith grabs His promise of redemption and leads to paths of righteousness. Choose to hear the Shepherd. He yearns for us to find His victory for the most deplorable moments we face; to enter in and to walk out again (Jn.10:4). He can take a memory and transform it into His destiny by an act of your will to believe Him. To set your will to the resolute contemplation of a living God.
Listen
"Come", I say, "Come!"
"Where is that voice heard from?"
"I am your invitation,
an invisible publication,
in suspended animation,
like an inconclusive equation,
a language lost in translation.
I am taught by the clouds,
the thought on the sprouts,
reached out in the boughs,
as spoke like the river flows,
the oak that grows,
a signal like the smoke,
spread as a dandelion blows,
as bold as the golden hour glows,
covering like winters first snow.
I am breaking down the walls,
My voice has gone out
never to exhaust,
calling to the lost,
to come without cost,
to the light of the dawn
given through the cross.
I am heard in the moment,
known by the one who will own it,
My voice is petitioning,
My words riveting,
My call ever witnessing,
the only question left is…
are you even listening?"
Elizabeth Faith Shalom Woroniecki
PART III
Here are a few examples of situations that highlight the profound meaning in the word REDEMPTION. This past fall we returned to the States to work in some prisons there. As we traveled to a prison, we stopped off in my hometown of Grand Rapids, Michigan. It was like crossing the bridge from the present into the past and actually into the future. I returned to Saint Adalbert grade school (these stairs). We took the time to explore moments of the past. And at this time we discovered a wealth of joy.
I ask you to look at the building in the background and stairs upon which this football team is standing. Notice little duff in number 14 on the top row. That's me. I was 14 yrs. old. A few months earlier I was shot in the eye with a BB gun. The coach let me pose with the picture but I didn't play on the team, nor could I play for the next several years.
My heart was shattered by that one moment in time. I felt devastated. Hopeless despair. I ran in the house screaming and crying in pain and fear. My mom took me to the hospital where I had to lay on my back for a month completely still. It affected every day following because I was mocked and isolated. I remember praying if God was real would He please help me.
In the picture below my family and I stand on the same exact stairs where I felt devastated and hopeless of any future. Never could I have imagined, back then, that in a 'trillion' blinks of an eye, I would be standing in the same exact place with a wife and six marvelous children. It is amazing to see how the drawing of His death results in the manifestation of predestination.
But "where" did that moment of being shot in the eye come from? Could it have been from my future? I returned to a place from my past, St. Adalbert's, but indeed, was it not from my future? I revisited that "frozen" moment of great pain, isolation, and hopelessness. Only to discover His redemption had melted my character into the future of God's destiny. What made the difference between me and a million others is that I chose to be drawn to the cross in Jesus Christ. He alone causes "all things" to work together for good (Rm.8:26/Eph.1:11).
I now know how crucial it is to have a posture of stillness before the Lord. I can go "there" at any moment. This began in the hospital bed not able to move. If you are willing to bring the death of Christ into your pain He can bring multi-dimensional perspective to your past. How many moments are being sent to you, right now, from the future? Will you find His redemptive power?
My football career never materialized as I dreamed it would be. So many injuries put me on the bench. Now I realize how God protected me, not only from fame but from physical catastrophe. I had many concussions. I used my head as a battering ram. Redemption gave me health and a special gift; how to be alone. Redeem the curse into a blessing. Believe God.
If we learn to comply with a balance in our reactions to sadness, in our emotions and thinking, and not overreact, we can breed a disposition "that passes all understanding" (Phil.4:7). Not to be erratic or headstrong. Not to be cynical or sullen. To find balance and maintain an equilibrium of mature hope and faith will bring to us the fulfillment of our moments. All my life I was obsessed with finding meaning. I found it.
Truth comes by revelation. It is the only thing to stabilize our fragile and erratic nature in a world of hypocrisy and madness.

I also took my children to the cemetery to plant a rose on my precious mother's grave. Her name was Rose. It was like entering an actual Time Machine.
The following is a synopsis of a mere ten-minute event that rendered me a lifetime of comprehension.
FINALITY- the end
THE HIT: I heard a knock on the front door as the doorbell rang. I ran down the front stairway. I saw, through the door window, a spooky looking older man in a black suit. As I opened the door I noticed his hearse parked in our driveway. I quickly concluded he was the undertaker I had just called to come for the body of my mother.
Less than an hour earlier she had died, in her upstairs bedroom. In one short month, intestinal cancer had literally eaten her alive. Her body shrunk from a somewhat pudgy frame to look like a Holocaust survivor.
I open the door and we barely greet. I walk him up the stairs. He is carrying a large vinyl black bag. My mind does not connect that the bag is for my mothers' body. A bag?!
THE BLACK BAG: As we approach my mother's bedroom, I point to her lying on the bed. He coldly walks into the bedroom and lays the black bag next to her. The opening of that loud zipper echoes in my memory to this day. He awkwardly works to maneuver my mother's limp body inside that black bag.
My mind was having trouble trying to process what my eyes were seeing.
Slowly my heart is gripped by a deep sorrow. In a matter of minutes, I again hear that huge zipper closing around my mother. My mom is inside that black bag. A reality of extreme pain, I had never before known, invaded my conscious existence. The moment was frozen. It was seared into my memory. It was the finality of death. Unlike physical pain, I could not fathom any remedy for this extreme pain. No doctor's visit. No pills, no bandages, no crutches, no answer.
THE TOSS: My heart was sunk into a quagmire of darkness and sorrow. The man, nonchalantly, picks up the black bag, with my mother inside. Then, he makes a very awkward toss of her over his left shoulder. Is was like a work man's toss of a cement bag. He walked out of the bedroom and back down the stairs. I'm thinking "That's my best friend. How dare you treat her like that." But I realize she is dead….actually dead. Gone. For good. It is something all men refuse to think about yet is inevitably coming for each of us. (Is it not bizarre that the human race pretends they will never die? No man, but Jesus made this subject His life focus.)
How could she be dead? I had just been with my her a few hours earlier, giving her ice to ease the burning pain of cancer eating away her internal organs. I led her into deep-hearted repentance as she turned away from religious deception and admitted her wicked ways.
The Undertaker walked down the stairs, out the front door, and to the back of the hearse. He opens the door and throws the bag inside. As he walks to the driver's door, he looks up at me and waves goodbye. He gets in the car and backs onto the road to drive away. We did not exchange more than two sentences. Yet he just took away the love of my life.
My heart was shattered. Something told me to chase the car, to scream, to stop him… but none of these actions were consistent with reality. That's my buddy. My fellow comedian with whom we shared a "Groucho Marks" routine. We shared my deepest words and so many tender hugs. This is the woman who gave meaning to our dysfunctional "family". I had to let go. To accept the finality. I headed to the basement, to be all alone. I wept harder and longer than I ever have with such pain my stomach had cramps the next day. How could I ever find the motivation and the vision to live on?
THE FUTURE OF THE PAST: I could never have known in the living of those moments how much I would share about them in the future. In a sense, I was living my future, at my most painful moment. The death of my mother taught me finality. When you resolve the end of one source of life, it demands that you find another source of life.
Let me tell you, that you can go on. There is a purpose to your present day. Your moments can be melted. It is worth all the understanding and heart needed to find The Drawing.
I remember when I played football at CMU where I learned so much of how to die to my self. It was so very difficult to let go of ways in which I had come to find comfort. By losing my life I was finding space for an unknown future (Jn.12:25). We have so many shared emotions with our past. It is hard to get beyond them. There comes a time when we must end our love for our self. It must be final.
If we are to make space for new ways we must let go of the old things that occupy our mind. Jesus says a house divided against itself cannot stand. Either you be new or you be old. No one, even God, is going to make you be new. The love for my mother will never fade but my life with her will not return on this earth. This void has been filled with a "…no greater love…"(Jn15:13).
These incidents happened long ago but today I am the outcome of there impact. These moments of the death of my mother and the excruciating moments of rejection playing football at Central have produced decades of life for multitudes. They came with no instruction booklet. It was solely up to my faith in Christ to unravel their significance.
You can choose to take a moment that would be meaningless or negative in your life and interpret it according to the Word of God. You can then learn how to use it to build not only your future but help others with theirs. My friend, I beg you, don't let your suffering be for nothing. Grasp the sorrow that leads to real change so you can give a depth of the love of Jesus to thousands and millions of suffering all over the world (2 Cor.7:10).
There are countless such moments of which I could share. As hard as it was to explore, once I chose to believe that I could face it in His Spirit, He utilized this incident of enormous suffering and confusion to bring about His glorious destiny (Heb.12). Destiny is a fluid thing. It doesn't come to us as an iceberg but as the wind (Jn.3:8).
It opened up my cold heart to a heat wave of wisdom. It thawed those frozen moments. I could translate that pain into resolute maturity and gain remarkable insight. I began to learn how to tap supernatural grace to show me dimension into all my moments of pain. To go beyond my own selfish shallow self-pity to care about others with the comfort He began to show me. The living Jesus lifts our life to the Father as His work of the cross.
The finality of natural death is a paradigm for dying to myself. There is no place for a hope that I will see my mother in this life. All the times we shared together render me nothing but sadness so there is no reason for me to entertain them. Likewise, in regards to my OLD MAN. The death of Calvary left no remnants of the old Michael. He is gone.
My mom always had a dream of me becoming a priest. If only she could see my family and I as eight "priests" today. Back in 1974, she took me to a Catholic Charismatic Conference at the University of Notre Dame. It was there, in the football stadium, that I gave my life to Jesus. We visited the university this past fall, to minister at the Michigan/Notre Dame football game, which was the first of the season. We not only had a tremendous witness with our signs for Jesus, but I was able to recapture the greatest moment of my life I shared with my mom, so long ago, and with my family now.
I was reminded of when I first drove down to ND for the conference at 20 years of age. My mind was calculating the rejection that would be involved in following Jesus. It was after my sophomore year, just after I had traveled out east. (I had no car but I had a thumb.) I "hitchhiked" from Grand Rapids to Mt. Washington in New Hampshire to see a mountain and spend time on top of it to read the New Testament. Upon my return, this very empty man was transformed in one day, at one moment, in one place; Notre Dame, my "Drawing" began. Eternal life drew me into the meaning I so longed for.
Moments can be like dark caves that He lovingly enters with His redemptive light. From a ragtag lost soul, wandering about in the wasteland of the world, you can choose to believe in Jesus. I sat in the Notre Dame football stadium gazing upon "Touchdown Jesus". My Father's humor, of a football scenario, did not go unnoticed. It was then and there that I was born again. Slowly, I cultivated a focused vision of loving the lost in and by the marvelous Spirit of the living Jesus.
"Thus says the Lord, your Redeemer, I am the Lord your God, who teaches you to profit, Who leads you in the way you should go…your well-being will be like a river…" (Isaiah 48:17).
To watch our six children carry on His Legacy of Love is a fulfillment of indescribable joy. Mercy here Downtown Chicago.
While in the states we were invited into a number of prisons. It was nothing less than amazing. And the men, oh, the men. So precious and in need of the Father's love and understanding. We went to a prison considered one of the worst in the country. Someone, at some time, was looking for a good spot to dump unwanted material. So horrible it had to be put somewhere out-of-sight, out-of-mind. So bad they actually purchased a landfill for it. Not just any landfill but a landfill on an island so no one would be bothered in any way. It is tragic that we are not talking about some dangerous chemical or a massive amount of trash, but human beings. It is to these men that we go to explain "The Drawing" of Jesus Christ.
There are so many guys from gangs called "the Bloods" and "the Crips". Their focus is murder and death. Yet who thinks of how they became like this? They grew up in utter hell, treated like animals, whose parents were drug addicts. Their memories are filled with nothing but nightmares. Real nightmares. We did everything the Spirit led us to do to enter their moments with the hope of a new tomorrow in Christ. So many guys who commit murder in an impulse. Then the rest of their life is held captive by this moment.
People just like you and me. Sons of fathers and mothers, brothers to sisters and fathers to children. People who grew up laughing and playing with toys and hoping to buy ice cream from the truck in the park. But now put on an island and locked behind not one, or two or three, but five layers of barbed wire.
It seemed we were going to be very late because the New York traffic was its usual horrid condition. But, as the wind blows, God led my amazing son, Abraham, to navigate our ("compact car") huge semi-truck, around the Brooklyn Bridge and Manhattan Bridge, to make us on time. It was all so planned to fulfill our Father's profound destiny. I owe the heart I have for these prisoners to the many past moments that I was sent by the future.
God can use this life to break our ego and to create in us the one thing He will never despise, a broken heart (Ps.51:17).
Downtown New York is like another country. So many homeless people sitting just out of the way of rich people walking by. This woman was one of the many homeless we were able to reach in New York. Just think of her moments (below). What she must go through so as to write such words on cardboard then take them out to sit on the street.
One moment came to us with the idea to witness at the New York Marathon. While there we realize all the affluent runners were leaving clothes along the route. We went along and picked up bags of very expensive sweatshirts and pants. We then passed all of them out to the homeless.
Among the dozens of sharings we had with individuals in NY, Joshua talked to a man who had killed over a hundred soldiers in Afghanistan. He was devastated and frozen in time. He said "no one knows what's going on me. Everyone thinks I'm just another tough guy but I can't bear to live." Joshua spent a long time sharing with him and the guy just broke down to tears in finding the moment where Jesus could come to him.
When we arrived at a certain prison the man in charge had attended CMU the same year as my wife. The security number he gave us was 33 which was my football number. He had us perform for several groups and we were blown away. So many open men. I have never met a man so loving and caring as the man in charge. He invited us to his home for a meal and gave boxes of food and provisions.

My precious Rachel working the harvest all by herself downtown Chicago (above). She is a hundred pounds of heart. One man, one woman, all alone, can 'change the world' of others into His eternal kingdom.
Imagine a homeless guy with no arms walking into a place to get something to eat. I watched him wedge a fork between his toes to bring it to his mouth. Yesterday I fed a guy in a wheelchair with stub legs. No big deal. But another guy had been watching and was so moved to see someone care he began weeping. Indifference is like an end-time plague.
Multitudes of homeless everywhere we go. We must make effort to feed the poor and homeless. We must care about the handicapped, orphans and prisoners. Not to boast of ourselves. Jesus says don't let your left hand know what your right hand is doing. But it is amazing what a person can do who dies to himself.
No one can escape the stench and curse of their dying carcass, except those promised a new body. No thoughts are new, except when given by the Spirit. All the 'success' offered by this world parallels the past indication that all "successful" men died with nothing. Every accomplishment in this world is a step backward. While every sacrifice and tear shed for Him is reward and laughter in waiting. The only way forward is total surrender.
Implement new thought patterns anchored in the truth of God's Word.
"O Lord, You have pleaded my soul's cause; You have redeemed my life" (Lam.3:58).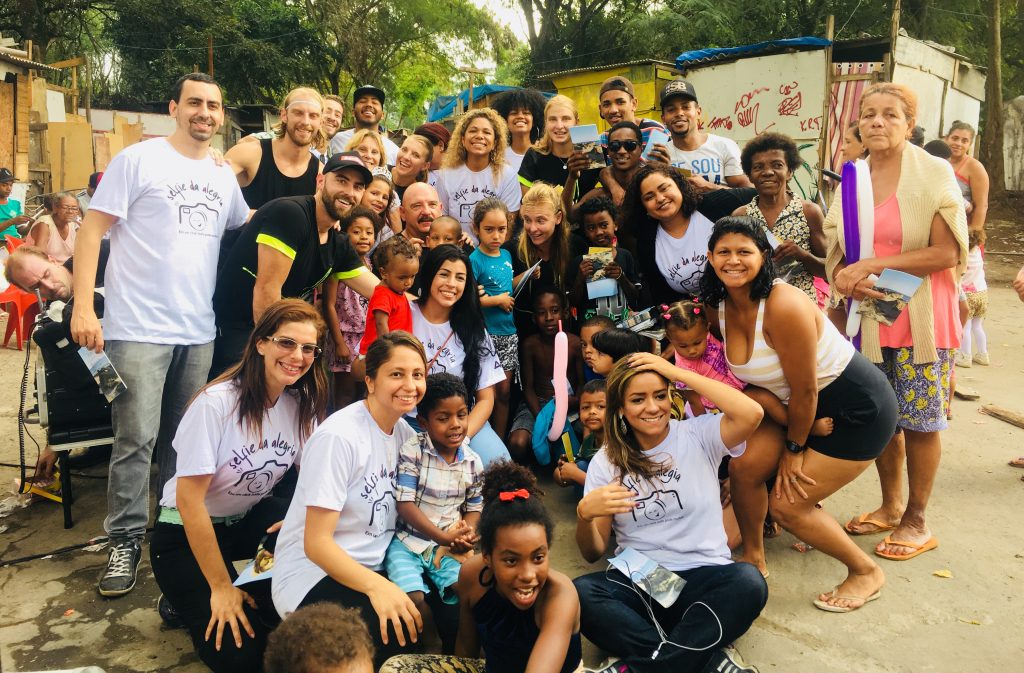 Sometimes people ask "What can I do to help?". We say "Anything." Our financial support is derived from our savings from working for two years. We could use any help. Our van is 16 years old beaten by South American horrible roads, potholes and overloaded to the max. It is on its last leg. We charge nothing for our CD's, performances, gas, etc. We drive hundreds of miles every week to numerous places to bring thousands to Jesus. It is nothing. We could do so much more. But maybe someone who is able, might care, not for us, but that the gospel is preached. Thanks for hanging with me my friend.
Paypal: whatwouldyoufightfor@yahoo.com