Like through a keyhole
I am trying to see now,
is anyone home?
A face like stone I am looking in your eyes,
and I see stormy skies
how can I break down those lies?
I see beyond your walls
and hear a dying pulse
from the poison of a hope that's false,
your panic sends out calls
but the echo is lost
too many boundaries crossed.
I try to stand here and knock
but the door is yours to unlock,
I know I seem like an outsider
but it's the same battle and I am a fighter
I want to make your burden lighter
but life is on a timer
it is your map to decipher.
Find the pathway through,
that's what I am here to do.
So let me in, let's begin
I am no salesman but traverse the world within.
Breaking the silence is hard
but if you open what is barred
and drop your guard
I have the missing part
inside the place of hurt
you see you define my art
sink below the surface and let us find a deeper heart.
-Elizabeth
(David, my youngest of six children, carrying a sign in a busy Brazilian downtown city center. You can see our four signs around him if you look closely. It reads: "For All Who Suffer-Don't Give up-Seek Jesus-Todays 'churches' are false")
THIS BLOG IS UNDER CONSTRUCTION- We just arrived in the states to seize upon a few opportunities being offered to us to work in the prisons here. We will be hard pressed and return to Brazil in a short time. So I will be updating as I can. Last edit date is 9-14.
Introduction-
The NOW for THEN
Hello, my friend. Welcome. I don't know how long you will visit here with me, so let me get right to a pivotal question; would you like to discover an inner-treasure of thinking? Would you like to 'go someplace' new? To escape the sometimes inner grief, regret and routine boredom of life? I realize you may think this is religious hype. It is not. I have found this gift. I would like to help you get beyond "group think" to find this individual "abode" where your loving Father can render you wonderfully "different" from the masses (Jn.14:23). Generic thinking will take you nowhere, and give you nothing, but depression.
My friend, if you will truly humble yourself, God Himself promises to "exalt you" (1 Pt.5:6). Imagine what this must be, for God to Personally lift you. Can you put aside all your past 'Christian' experience, good or bad, to discover God actually speaking to you here, anew?
Our lives are controlled by little invisible things called "thoughts". If these are changed, our lives will change (2 Cor.10:3-5). The Spirit of God yearns to help you, with His grace, to push aside routine imaginations in our mind (Rm.12:2). Then it is up to us to seize and act upon this "light" that He gives us (Jn.3:19,8:12,9:39/ Mt.6:22,11:25/ Gal.1:12/1 Cor. 2:11-13/ Eph.3:3-9ff etc.).
The Father promises to continuously, unconditionally and innumerably wipe away our failures (Mt.18:21ff/Col.1:13/Eph.1:7). So don't worry about failing. Forgiveness is the essence of His heart towards you. He offers you a wealth of new thoughts, more numerous than the sand (Ps.139:17/2 Cor.5:17/ Eph.4:24). This doesn't come from a 'pastor', group or church' but directly from asking the living Father. His thoughts are a new and living way to think about things that you don't yet know (Is.55:6ff). This is the way of the Shepherd Who yearns to reveal a 'narrow path' up a magnificent 'mountain summit' (1 Cor.2:9/ Rm.11:33/ Mt.7:14). This is a reality.
"So teach us to number our days, that we may present to You… a heart of wisdom" (Ps. 90:12).
Can you say "Teach me, Lord"? What I'm asking you my friend is can you patiently learn? Most people think that once they know some Christian things they know everything they need to know. Pride builds its wall and deception undermines everything. God's Spirit wants to draw us into a disposition of learning. It is His call to be 'broken'. This is the way Jesus teaches us to govern our decisions. Over time, He tears down our 'old self' to build in us a new, calculated, thought process that puts our frailty at the forefront of our perspective (Rm.12:2/Jn.12:25/2 Cor.5:17).
Our days are but drops of rain in a passing storm. God says if we comprehend our frail ways He can show us His eternal ways. It is in seeing our nothingness that puts us in the place to learn of His 'everythingness'. This light renders a wisdom for how and what we should do in the present. The NOW of our actions is to be determined, not by anything or anyone today, but by the new thoughts learned from studying His eternal Word.
An athlete trains his mind (NOW) with thoughts that take him beyond the grueling endeavor on the race. A mind set of the finish line provides enormous motivation (THEN) (1 Cor. 9:24). He "works" to train his mind with thoughts based on a real hope (Jn.6:29). Such thinking is the opposite of the majority whose lives are dictated by the sensations of the here and now of their present surroundings (1 Cor.15:32).
Jesus says "Blessed are the poor for theirs is the kingdom of heaven" (Mt.5:3).
Please, let me first expose the massive obstruction. Today, modern Christianity is processed through corporate boardrooms by "leaders" that rake in 626 billion dollars a year. It is a counterfeit that permeates the world. Satan is behind it all to construct the acceptance of a 'Christ' contrary to the revelation of the Scriptures. This "salvation" appeals to the lazy sinful human nature in us all. It is a self- gratification for self-comfort, NOW. Tens of thousands of denominational systems offer lifestyles and doctrinal versions of "another Jesus" (2 Cor.11:1-4/Mt. 23/ Jn.7:7,15:18-19/Is.53/1 Jn.4:1-3).
Countless "churches" perpetuate their greed with scams of the "tithing/prosperity" sermons as a new normal. The focus is on doctrines, personalities, concepts, ministries, Bible verses, moral conduct, etc.etc. etc. rather than simple devotion and obedience to the living Jesus. This is not the true church (Jn. 17:11/Eph. 4:4/Acts 2:44, 4:34). Today's "preachers," think they are so clever by coming up with "Christian" jargon to rationalize, entertain, impress and rip off the masses. Jesus exposed such hypocrisy as wicked. He assures everyone that what men think they are 'getting away with' NOW, will surely come back THEN, on judgement day (Matthew 23:4-5ff/Lk.12:1).It is tragic how the naive masses fall for this "Christian" deception so easily.
However, whether you go to one of these specific 'churches' is not the issue. Rather, the issue is a question of whether you allow self-pride to prevent new thoughts of a new life.
The tragedy of self-deception is that we don't realize how we deceive ourselves. Paul says he must treat himself in "such a way" so as not to allow himself to be deceived (1 Cor.9:27). This brings us to the cross; where humility and brokenness work within us. We become united with Jesus in His death (Rm.6:6). Paul warns that our "old man" is being corrupted each day by deception (Eph.3:22). It has nothing to do with whether we choose deception. We are like an apple fallen from a tree. We are dying without any willful consent. We daily succumb to our own wickedness. We are being overtaken by our lower nature. Thus, true repentance is our only hope. Paul says "I die daily" (1 Cor.15:31/ Gal.2:20,6:14). Deception results from ignorance, and we are ignorant of many things.
Jesus says "Learn from Me" (Mt.11:29).
I am not being critical, cynical, anti-church or a know-it-all. My heart is love and compassion for you my friend. But these last days are so very serious. As we constantly travel and preach the gospel, we are touched by the fierce battle with sophisticated forces destroying men. Let me assure you, these forces are not demons running around waving red flags with two horns and pitchforks (Eph. 6:12). If you can't admit that you are deceived then you are not in pursuit of truth (1 Jn.1:9). David begged God to protect him from his own deceptiveness (Ps. 19:13). The question is 'to what degree are you deceived'? Do you truly understand the nature of sin?
On the cross, Jesus said, "It is finished". Anyone who tells you that God requires something other than faith in Jesus is ignorant of the gospel, no matter how 'successful' they might be. True salvation starts with simple honesty. From this basis, you can begin to face and effectively learn to the wisdom to overcome our wicked ways.
My friend, I want to welcome you into the truth of the Father's personal love for you. This is the only hope to not just survive, but conquer these last days. He requires you go nowhere, or do anything but come to Him with an open heart. The amazing life of His living Son is waiting for you. As a family of eight adults, we can tell you the living Jesus is not represented by the monstrous entity of modern "Churchianity".
We represent no group, doctrine, cult, organization or 'church'. Neither are we supported by any. We do not think we are the only ones or have some elite knowledge. We are simple nobodies and this is what qualifies us for His reality(1 Cor.1:26). Jesus says "If I be lifted up..." (Jn.12:32). Over the last forty years we have learned how to put together various genres of music, dance, magic and theatre to use as a means to get us before crowds to preach the magnificent life of the living Jesus.
This blog is our own story as we travel in various countries. Long ago, we shipped a van to Colombia and drove throughout the countries, on the streets, orphanages, social events and above all many, many prisons. God has opened doors into 3rd world prisons and we have been granted the divine privilege to bring His love to this forgotten world of immense suffering and pain.
When all is said and done, the NOW for THEN is selfless love. Jesus says there is one proof of being His disciple. It is not doctrine, morality, knowledge of the Bible, church attendance, tithes, etc. Jesus says, "By this all men will know that you are My disciples, if you have love for one another" (Jn.13:35). It is the sure promise in NOW for the eternal reward THEN. In Mathew 25:35-40. Jesus cites six specific things He will hold each of us accountable for when He returns.
I wrote this blog just before we arrived here at the end of August.
Below is one of the several crowds of a few thousand very poor people who live in terrible conditions to whom we are being offered by the city to reach in the living Jesus. Yes, this is an often repeated expression in our lives because, despite all the "Christian" chatter of doctrines, moral aptitude and "preachers" seldom do people consider in solitude and heart the living Person of Jesus.
We had just finished our "performance" in a maximum prison here in Brazil. As we were putting away the equipment, I noticed an older and younger man at the back end of the courtyard. They were holding each other and crying. I walked over and talked with them via my Portuguese speaking daughter Sarah and Joshua (pictures of our family below).
The older man was a father visiting his son. When we realized their story, our hearts dropped. This father had beaten his son so bad, when he was young, that the young man had brain damage and had committed a horrible crime. The son was about twenty years old and kept saying "It's ok Dad. It's ok." Who could ever even imagine such a tragedy? It's in such a moment as this when you realize the high value of God puts on your life in being led into such a place where there is no one else who could and do and say what you know of Jesus. The joy is so deep.
As we were leaving a guard, who had been there 20 years, and dealt with unimaginable criminals, came up and, with a big sigh, said "you guys brought me back to life…thank you…I can breathe again". He said hearing all we shared made it the best day of his life. Such encounters are the outcome of understanding how to overcome sin and go into the world as children of God in the Holy Spirit. It is solely to the glory of God. We are often grieved by"Christians" who talk, talk, talk about Christian rhetoric but do nothing but token "ministry". We present His life, as did those in the Book of Acts represent the true church (Acts 4:32). Jesus is not about displaying your pretense for an hour on Sunday, but walking in His Spirit, to give His love to multitudes who would give anything for a fraction of anything He offers.
Hey man, this is not some 'preacher' sharing with you. My name is Michael. I'm a son and I just love you freely as a brother. Don't mean to sound 'heavy' or exclusive. I just want you to know the joy in Jesus we share as a family. Not from jumping around singing songs for an hour. But from doing the Fathers will. Consider how Jesus explained that talking with one Samaritan woman was like eating a meal (John 4).
We fought hard to get into a Military Prison. At first the Director kind of laughed us off. He said; "Your program is for kids, right?". Had a very negative and derogatory attitude. Finally, let us in. Then, when saw our connection with the men his attitude completely changed. It was amazing. So many tough police became broken and so open to Jesus. We didn't know how it would go but the Spirit was so present.
At the end, a prisoner asked for the microphone to tell us "People hate us. Even our own relatives. In this place where nobody else wants to be, you will always be welcome". So many stories. Guys falsely accused. Some of the guys with bullet holes from gang warfare. The Director came out, literally running, and stopped our van as we were leaving and apologized for his previous bias said "I am so, so sorry. I had no idea". It's been a week since then and a sub-director just wrote us a long text about how every single man, she talked with, expressed how they were touched. She asked us to come back. Not about catholics or evangelicals. It was about Jesus. I shared from Romans 7:19ff/1 Pt.5:5/Jn. 13:35.
The reason I share these beautiful stories is, not to lift us up, but to make you realize how we all can make such a huge real difference if you will just go beyond yourself. Such are the stories we touch. God wants to use all that He gives us. Similar stories can be yours, because Jesus says the harvest is plentiful but the workers are few. When I see my sin in men, and their sin in me, it enlightens me of His compassion for all men as sinners. Men hate and kill men because of what other men do to them. The cycle of madness is everywhere. Someone has to step in. It doesn't require a brain surgeon or nuclear physics.
We are all the same. All desperately in need of understanding God's love for us as individuals. One day we're in a ghetto with gangs, the next day with the police. One day with rich kids, the next day with those who have nothing. I've heard so many "Christians" claim they "can't" do such things. "It's not my 'calling'" they say. Baloney. We see ordinary unbelievers, social workers, expend great love to help others. It's such a testimony to what a person CHOOSES. We are all handicapped by our own stupid sin; selfishness. But if you claim Jesus He offers the way beyond.
The Father yearns to help us get beyond ourselves. This is the very purpose of salvation; to bring His love to a dying world. Through having an accurate understanding of the Word of God we can become equipped to lay down our lives so Jesus can be all things, to all men. This is why Jesus came. So we can be His body in this dying world. To save men with His blood. The greatest problem we face, which we all clearly see, is our complex nature of excuses because of sin and also feeling so inadequate. It's just hard to imagine God can use such a people as my family and I. You need no degree or sponsorship. Just a heart, like king David.
When you deal with people, in a constant ongoing basis, you learn a lot about your own weakness and how it can become the very key to tap God's power into the hearts of men's pain (2 Cor. 12:9). The eyes of the Lord search the earth for such heart (2Chronicles 16:9). Opportunities of service abound when we are willing to be selfless. The rewards are enormous.
Feel free to jump around in this blog. I realize there's a lot here to read for the typical person. But I know it is well worth your efforts to read it all. Take the time.
My focus in writing here is not to dump a bunch of lofty theology on you. I am writing to offer you practical help in how to find true victory in Jesus and out of this love, become His witness. I will never stop teaching about sin because until you get it….it is getting you. The ignorance of sin prevents you from becoming whom God wants to make you.
When you get real with God you can get real about sin. Being REAL is a rare commodity. It's crazy but we live in such a facade. We convince ourselves that we are someone who we are not just so we don't have to face what we really are. So we are never real. People throw around the word faith like a football. But real faith is everything; "those who believe GOD IS…" (Heb.11:6). Faith is the only way to be real. It provides the security of God's love for you, as you are, and the cross for all that you shouldn't be.
Like David, whose love and understanding of the living God drove him to a life of love, praise and conquering impossible situations, both inward and outward. He had committed murder and adultery. Yet his love for God, and God's love for him did not decrease. (Below is a school we presented Jesus yesterday, the 16th)
I can admit that, below my smile, and "I'm fine" image I suffer from a sinful nature like all men. I hide deep emotional stress, pain, and conflict. But transparency with the Father puts us in the position of broken and contrite heart to win His favor. He honors truth and resists pride.
If you can begin to understand the real nature of sin you can gain a handle on this enigmatic monster that lurks within. You can know and be compelled by a love you can't contain and must share with others. How great is God's love for us all, despite our sin.
People argue over whether you can ever be free of sin. Of course, you can be. But not by your own efforts to be moral. It is by faith. The Bible reveals how Paul says he does the very sin he does not want to do. At the very end of his life, he says he is the chief of sinners (Rm.7:20/1 Tim.1:15). It also documents how Jesus says "Go and sin no more…the truth will set you free…so those who do not see may see…where there is no law neither is there violation…he who has died is freed from sin…he who is born of God can not sin… (Jn.8:11,32-34,9:39/Rm.4:15,6:7/1 Jn.3:9). This is not a contradiction. You've got to understand the Biblical revelation on sin if you want to enjoy true salvation. It is the marvelous mystery Paul recognizes (Col.1:27). (Below Joshua walking a dangerous place)

One fine beautiful day, the birds were singing, and all creation radiated the splendor of God. Suddenly, out of nowhere, Adam exploded with wicked outrage against the Creator. Who can imagine such a scene? It started when Satan planted a lie in Eve. He told her that God was holding something back and that she knew better than God. Eve convinced Adam that God was unjust.
This conception was SIN and it instantaneously defiled perfect humanity with total depravity. Adam and Eve fell into a despicable 'place' deprived of the Presence of God. It is called self-consciousness or ego. This human nature passed on to all man. Sin destroyed us. So today, sin plays with our mind and emotions. It is an impulse. It is an anarchy of pride. The 'me' of sin in you is extremely offensive to God; a Father Whose intention for mankind was profound love and a relationship of fulfillment.
Sin is not an occasional bad thought or feeling. It is "the principle of evil" that runs through our blood (Rm.7;21). Satan entangles us in this evil web of condemnation, confusion, and self-deception. You need to ask God for "discernment" (1 Cor.2:11/Heb.4:12). It is the capacity to distinguish flesh from spirit an objective manner (Jn.9:39ff,4:24). Satan exploits our ignorance and manipulates our vulnerability. He is a beast and a murderer (Jn.8:44).
How often have you felt the sigh; "Why? Why? Why do I feel like this? Why did I do that? Will anyone ever truly love me?" This feeling lingers deep in our nature. It is the echo of Adam's cry. It is not your personality. It is not because you are all alone. It is the 'sickness' of sin embedded in our flesh (Jer.17:9). You blame a hundred other things because you do not understand that your entire body is infected with a poisonous thought process that makes us cry, rage, pout, and fantasize for no reason.
It feeds a daily routine-cycle of frustration, anger, and depression. We constantly look for an escape from this inward misery. Entertainment, money, comfort, food, booze, drugs, sermons and therapy offer passing appeasement. But all these things are temporary. They occupy the masses and leave men with nothing at the end of their life but death. If you will apply yourself to understand your nature, by the Holy Spirit revelation, you can bring your life into Christ.
Adam knew he lost the love of his life when God turned away. Everyone is in a desperate search for a husband or wife. Yet 75% of marriages end in divorce. Marriage is not the answer. We have an enormous hole in our heart and nothing, including salvation, can ever repair our sinful nature. That's right. Divinity was ripped from humanity. And it ain't coming back. We are broken. But there is something far greater than our experience of ourselves. It is called FAITH. It is the only way out of our mess.

It doesn't eliminate anxiety. But it provides the understanding of why we get frustrated over what we should or shouldn't do. It explains why there is a cry for help that bounces around in our head that we know will never be heard. Nothing can accurately describe the complexities of our pain. But faith clarifies it. I used to think it was just me. "Why me Lord? How can I feel so sad if I'm saved? Shouldn't I always feel happy"?
Then, through extensive "research", called praying, reading the Word and talking to multitudes, I uncovered sin is a well-kept secret, hidden by "Christians" out of ignorance. Of course, everyone in a conspiracy denies the truth. They perpetuate the fantasy of a religious "La, la land". They "christianize" the ways of a sin with ignorant Biblical babel. Their faces are contorted with misery and a forced smile because they live a lie. A thousand excuses for their pain but no understanding of the one answer. No "Christian" smile or chitter chatter can hide or heal this screaming wound.
God says "Your wound is incurable And your injury is serious There is no one who cares No healing for your sore, No recovery for you Anyone who would love you has forgotten you…For I have wounded you with the wound of an enemy…Because your sins are great and numerous Why do you cry out over your injury? Your pain is incurable…the heart is desperately sick' (Jer.30:12/17:9/Jn.9:39-41/Rm.5). Sin is not a mere mistake or failure. It is cataclysmic with hell as it's direct consequence.
THE HOPELESSNESS BEFORE TRUE HOPE
Hopeless? Indeed. Paul explains that what we need is a hope "against (natural) hope" like Abraham had (Rm.4:18). This is to say that the hope of the human species is insufficient to get us to the place where we need to be. Wishful thinking is not it. You can't 'muster up' the hope to get beyond impossible situations. God offers supernatural hope. It starts with hopelessness. Sound strange? It is. It is "the cross" (Gal.2:20). It is in this place of nothingness, of death to self, where faith is born. Faith is the offspring of the hope God offers us. Paul says "Faith is the assurance of things hoped for…" (Heb.11:1,6,6:18,10:23).
There's no physical scar to which we can point to identify the terribleness of our sin. We can't see into a cage and say "Oh look. There's the problem." Discernment is the ability to "see" ourselves in God's light. It is a reward God gives to the one who truly comes to the end of himself. It is God's hope. We think that trying "do what is right" is what will get us out of our mess. This is legalism. It is self-righteousness. Paul says "Not by might, nor by power, but by My Spirit " (Zech.4:6/Jn.1:13). Before we can find His hope we must come to the end of ourselves (Rm.6:6).
But beware. There is this very old and highly used 'bridge' called presumption. It is an overly used DETOUR to avoid hopelessness. It is a direct connection to pretense, to avoid humiliation. It is a quick-jump escape for the hypocrite. Satan offers this juncture to bypass the cross. Because coming to the end of yourself, in hopelessness, is essential to find real hope (Romans 6). When I "see" my sin, I don't pretend to be 'fine', I yield to the cross. I repent. I believe Jesus offers hope beyond my hopeless state. It is true faith. Don't take the DETOUR. It is an aspirin for cancer.
If you really want to confront your "wound" God promises:
"For I will restore you to health And I will heal you of your wounds…Because they have called you an outcast saying; It is Zion, no one cares for her…"
People often ask us how and why we came all the way from the states to their country. We shipped a van from Miami to northern Columbia and have driven through the countries of South America to tell men of this healing by the love what Jesus did. There is a real way to be free of sin. It doesn't go away but you can learn to rise above yourself through the resurrection of Jesus Christ. The ultimate outcome is to be 'born again' into the ways of a new life in God's Spirit (Jn.3). Men are ignorant of this. The false "gospel" of the evangelicals is all emotional hype which only produces disillusionment and heartache.
I tell them "I am here because my Father put the cross of Jesus in my heart many years ago. It solved sin once and for all. Jesus died so I can live. Now I carry this 'concealed weapon'. It is not a symbol of religion. It is the sign of the ultimate power of love (1 Cor.1:18). He shapes me through it, in pain and stark reality. I am driven by it to tell others about the living Jesus.
(They asked us to share with a large group of workers before an event for a local village.)
When my mom died of cancer the reality of time struck my heart with a terrifying blow. "Hey, Dude. You are on the clock". What was, what is, will not always be. I cried so hard it hurt. I was awakened. And now, 40 years later, I'm blown away by what that moment caused. A sullen man walked into our house with a large black vinyl bag. He walked into my mom's room, zipped her inside and walked away with my best friend thrown over his left shoulder. That ten-minute experience drove it's harsh reality in me and ruined my life… but it released His.
God knew how that moment, and many others, would send His compassion, to those who would otherwise never know. I graduated from the largest seminary. Wealth, comfort and reputation were at my fingertips. But I hoped for more.
Yesterday we were performing in a High School in the middle of pigs-on-the-street poverty. Afterward many kids, teachers and administrators came up to talk, to hug, to listen about Jesus. These are true riches of the more I hoped for. They were touched by our reach. We were touched by their reach. Nitty-gritty Reality. Jesus. They actually 'got it'. People here look up to Americans. An American family, who could have anything, "all together", come to their destitute out-in-the-middle-of-nowhere village. This is "no greater love" (Jn.15:13).
I love you, man. I want you to know the joy I know. This is the only reason I write the way I do. I'm trying to 'get to you'. We are searching for heroes. In these days of self-obsession and horrendous delusion, God is searching for anyone with a heart for Jesus. Opportunities are endless for those who are selfless. What is He doing in you right now to take you someplace in five or ten years from now?
You could say "Well I'm just not that kind of guy to be into God like you are." Brother, Let me tell you, He is the "kind of" God to be into YOU whoever you are. The truth is there is no one who is "into God". I am a wicked scumbag. I deserve hell.
Life flashes by, like a shooting star across the night sky. Suddenly you are old. It's gone. Over. Done. No one talks about death or hell. Never. When some famous guy dies the media acts like it's just another stage of existence. Like "Oh, no big deal, they just died". Really? Let me tell you my friend, unless they dealt with all that I am sharing here, they are in hell. Sickness or an accident can kill us at any moment. On the other side is hell.
I realize everything in us reacts against this but the conscience is a resounding witness to this undeniable reality. God does not see things as we see them. People think 'nice guys' don't go to hell. Really? Jesus lays down entirely other-worldly criteria for justice (Matt.25:41). No second chance. No purgatory. Yet nobody, except the weirdos, talks about torment, gnashing of teeth and eternal horror in a lake of fire. But either it's true or Jesus is a liar.
The sole reason for the death of His Son was to offer salvation from the horrors of sin's consequence "the lake of fire" (Rev.20:15). This alone is a reason to give Jesus everything. He is the most loving man ever to walk this earth and warned over and over about death and hell. Any intelligent person would conduct their entire life, every moment of every day, with eternity in mind. The Now for THEN. In these last days, Satan is raging, in a frenzy of madness to use spiritual delusion take as many souls to hell as his legions can conquer (Eph.6:12).
THE LOG JAM
"No. Not me. I know all about Christ".
Really? Come on, my dear fellow fighter-in-the-human-race, please. I'm not your enemy. I love you with the truth. Are you really going to ignore that a broken and contrite heart is a divine requirement (Ps.51:17/1 Pt.5:5)? Don't do it. Please. Stop. Become aware of the deep subtle evil in the instinct of presumption. It can be buried beneath years of rationalizations, justifications, excuses, and pretense. The one proof of a person who loves God is a broken and contrite heart, transparent of his own fear of presumption (Ps.19:13/ 1 Cor. 9:27). You can stop your boat from sinking by a simple decision to be REAL and humbly lay your pride bear before God. Beg Him for help. His breaking is the only thing that will render you discernment.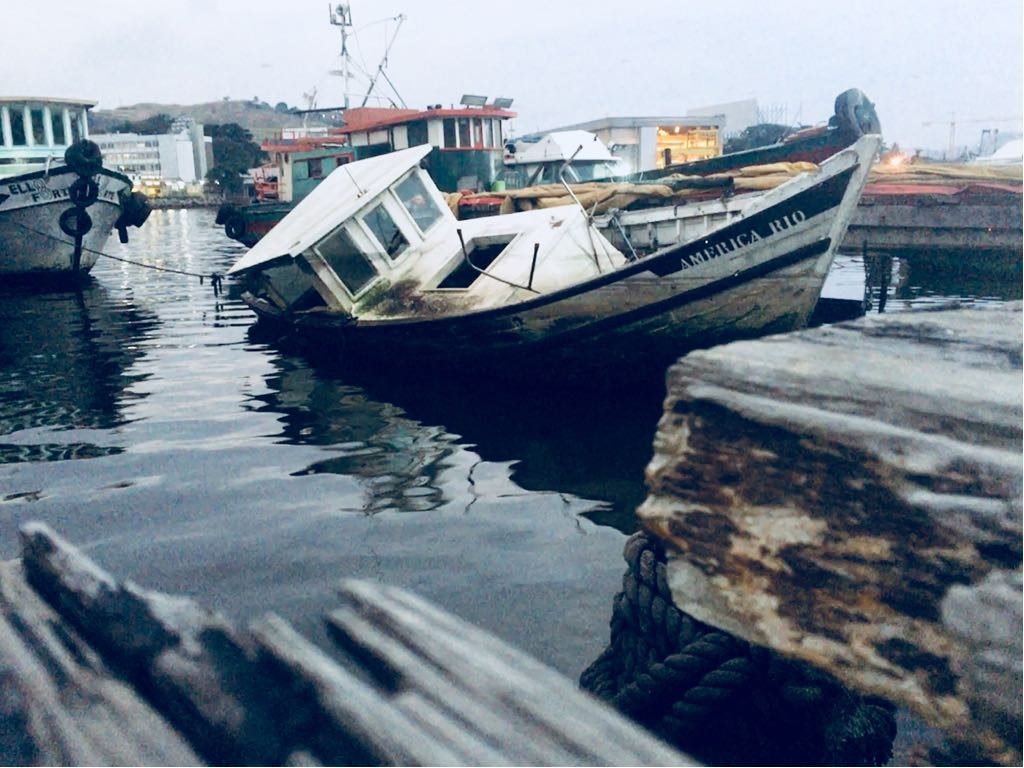 Imagine a 'log jam' on a river. Branches and debris back up in one place because of an obstacle. The obstacle can cause a dam from all the debris backing up and ultimately destroy the land. Until that obstacle is removed the river is blocked. It can not flow.
It is tragic to talk with so many "Christians" who refuse to face the log jam of their own pride. "How could I be the obstacle to my own life?" And the more years that go by the bigger the obstacle becomes. "I could never have been wrong all those years". Regret festers denial. This one issue; the number of years wasted, is the common stop gap to reason. The hope for true redemption is negated by a fool-hearted fixation on justifying the past.
What sense does it make to esteem a past "experience" when your present life is in shambles? Satan tells a "Christian" that he must hold fast to a past "conversion experience" with unflinching pride because it is a commitment to the Lord. But this thinking is clearly exposed as a fallacy to the Biblical priority in humility.
The validation of salvation is not an "experience" that you interpret as of God. God says His "witness" is to the life of Jesus in someone by His Spirit (1 Jn. 4:20,5:4-12/Jn.15:13,13:35). Salvation is through faith in the historical event of the death and resurrection of Jesus. Not some personal "experience".
Your life is not over my friend. Who knows how long you have left? You still have a chance. What matters is that you do not squander the moments that remain. God doesn't esteem how many years you claim to know Him, but whether you walk in "spirit and truth" (Jn.4:24). God thinks quite differently than we do (Mt.20:1-16).
The boast of "Christian" experience is really nothing more than stubbornness. It prevents the change-of-heart necessary, to discover a heart yet unknown. God says "Do not be as the horse or mule which have no understanding" (Ps. 32:9). Obstinance is the obstacle to "rivers of living water" (Jn.7:37).
You're not going to hear these things amongst the "churches" of today. They don't talk about death or hell because all they want are smiles and small talk. 'Let's all pat each other on the back and say nice things to each other.' It's crazy. It's madness. It sure ain't love.
Over our travels, God has opened up doors into schools of all ranges of children and background. This is a school we did in Columbia a number of years ago.
One time my family and I were traveling past the Grand Canyon. We wanted to walk from the top to the bottom and back up the same day. Everyone, including Park Rangers, told us it could never be done in one day. Obviously, this motivated us to do it. And we did. Of course, the next day we could barely walk. (Below is a picture of a village here and a school in Chile.)
You gotta go. You gotta be. You gotta do… what everybody says you can't and nobody wants you to do. You're on the clock. Some forty years ago "Christians" I knew in Grand Rapids, Michigan accused me of being "driven". They meant it to accuse me and I felt defensive. But as I matured I realized… Of course, I am absolutely driven…by the blood of Jesus! (They've lived in one city forty years. God has led me to hundreds of cities in 60 countries.) Ya. I'm driven. Thank you, Jesus. And thousands have benefited.

Been that way since the moment I was reborn at Notre Dame. They, of course, settled down in nice comfortable living. I never owned a house. Never want one.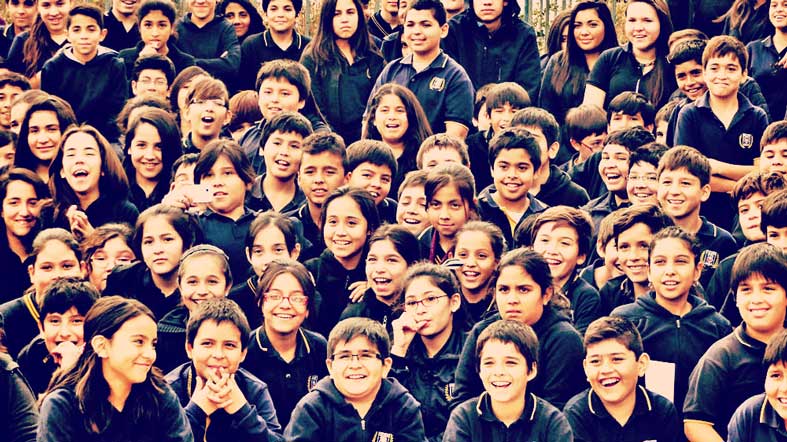 In that "little" Grand Canyon excursion my family and I realized an enormous principle of life. Always challenge the motives of the naysayers. People without a heart for God will pull you down and step on you, all the while smiling, and acting like they agree.
What exactly was the source and background of those Park Rangers? What is their basis of being "experts"? Do they know my family? Of course not. All they know is the response of the typical overweight, out of shape American tourists (no offense intended-just fact). The fact is people have no idea who you are and what you can do.
Likewise, all the people who tell you "No way", "Can't be done", "Shouldn't do that". Do these "experts" live the truth, know the word and have a heart for God? So many of my "friends" and relatives whose lives are anchored in comfort and laziness say "No way". A relative and a "close friend" both told me I could never raise a family in an RV on the road, as Rachel and I have done for the last 40 years. Pretty awesome children. If love is the measure….let's measure. Pretty awesome God. Quite a lame source of viewpoint. If you look closely below you can see our signs outside the University of Tennessee.
Nothing more Satan wants than to keep you bound in one place to a group of people all your life. What a disaster. New furniture and new cars are about the extent of anything new you're gonna know. My friend, forget listening to the "Park Rangers". They got no authority. Other than what they get from others who live in total denial of the impossible. God wants to blow your mind. It's kind of the attitude we have had all our lives in response to "Park Rangers" and anyone in life who tells us we can't, or that God can't do something. This is God's attitude. He loves to defy the limitations of men.
"Thus says the Lord, 'Because the Arameans have said, 'The Lord is a God of the mountains, but God is not a God of the valleys, 'Therefore I will give all this great multitude into your hand, and you shall know that I am the Lord," (1 Kings 20:28).
In the descent and ascent of the Grand Canyon, we realized the huge advantage an army would have over an enemy stuck in a valley. Ever feel stuck? Of course, you do. We all do. And God has revealed Himself as One Who promises victory to the disadvantaged. Jesus was in the ultimate valley of death. So how'd that work? Not bad hey?
As we walked into this "valley" (above) the people in the village told us to stay close. They said it was dangerous. It was actually kind of funny because that's what others had said about them. Sure, they got guns. But they also got heart and this is our specialty. God did a mighty work. We carry a weapon with us for protection in such places… I display it to all when I put our cross together and show them it.
David says "Even though I walk through the valley of the shadow of death I fear no evil, for You are with me; Your rod and Your staff, they comfort me" (Ps.23:4).
David revealed the secret to his dynamic heart is "a broken and contrite heart" (Ps.51:17). The world despises the idea of being "broken". They think "loser". They have no problem spending enormous energy and money on being "driven" by the world to do what the world says is worthwhile.
But Jesus says "he who loses his life shall find it" (Jn.12:25). I have met many a "broken" heart full of self-pity, a forlorn spirit, cynicism, and unbelief. This is not the broken heart of which I speak. Adam broke our humanity with depravity. God sent Jesus into our broken humanity to rescue us from depravity. It is all about something so simple; being real.
The valley held a sweet memory to David. It is where he pulverized the giant Goliath, twice his size. Surely he knew fear like any young man who faced an ultimate warrior from a foreign land. Yet, the weapon of heart David had was so superior. His love for God left the giant laying in the valley after he had cut off the head, to drop it at the feet of Saul.
We each live in "valley" in which we walk each day. It is the inner turmoil of emotional pain, grief, guilt, anxiety, etc. etc. We are not to avoid it or deny it. We are to walk through it with Him. Learning to do this is no small thing. It doesn't happen overnight. But it doesn't happen at all if we do not seek, with all our heart, to grasp the magnitude of His provision in the work of Jesus.
People here are terrified of the ghettos into which we go. Even the police have told us they can't go there or they'd be killed or kidnapped and tortured. No exaggeration. But what is the background out of which they speak? People have told us "No way" will they ever let your family into the prison system. Really? Cuz they just welcomed us in. If you want to know the reality of David "because You are with me" it requires HEART. If you want excuses they are a dime a dozen.
David had a major "Breakthrough" in a valley (2 Sam.5:18). He was frustrated by his outward responsibilities and his inward inadequacy. He could not find any answers within himself. The Great Eagle from on high swooped down into his valley. He meets us at the cross. We give up our excuses. We give up our very nature. He gives us resurrection hope and life. He makes our old heart new. The gloomy defeated attitude of "the valley" rules the heart of all men who walk in the shadow of the valley of death; which is the curse of sin pulsating in our flesh.
What is the shadow in which you walk? How does your job or relationships cast a shadow on you? Could you possibly believe there is a way God could walk with you, into a place of redemptive joy, praise, and thankfulness?
"Passing through the valley of Baca (Hebrew-bewail-mourn-with tears) they make it a spring; the early rain also covers it with blessings. They go from strength to strength, every one of them appears before God in Zion (Hebrew- praise) "(Ps.84:6). Don't ya just love such a God Who speaks in such a way? David had that hope that is so far beyond natural thinking.
The longer I live, and the more we proclaim Jesus, I realize how everything is about the Father's depth of compassion to touch our pain as sinners through His Son by the Holy Spirit. This may sound lofty and vague. The reality is comprehending the nitty gritty suffering of Jesus, as revealed through the Scriptures. Then personally responding to His love with a heart of praise befitting His momentous work of the cross. His accomplishment for us breeds hope that ends in faith.
Then, face to face, sharing His personal reach of the gospel to the world. With a gentle tone of compassion, Jesus confronts our inner state of shambles. Like standing at the foot of the Twin Towers just after 9/11. That's us inside. Ezekiel described us as a valley of dead bones. No hope. Like a hundred-year-old woman thinking of having a baby (Sarah-Rm.4). The prophet was gripped by the deep sense of hopelessness. Absolutely devastated and destroyed by Adam's sin. We are experts on hiding these "dead bones"; sin and anxiety. Why? Because we don't want others to think we are what we are.
It is fascinating to see God move beyond me, despite my hopelessness of "9/11". God looked into that valley and asked Ezekiel if the
dead bones could live. I just love to imagine the thought process behind his answer. He didn't say no or yes. Because just when you think you know how God is going to work He humbles you in a totally unexpected manner. Ezekiel wisely, from experience said, "You know Lord" (Ez.37:3). Then, came the glorious command on the winds of the Spirit "LIVE!". This is who we are as the army of God. Warriors put together in the valley of death. Paul says if we die with Him we shall also live with Him (Rm.6:6).
Jesus uses "Father" 184 times to describe the Character of God. It's not hard to love people when you know the love of the Father. People require no schooling or degree. Just you, being you, learning how to transmit His love to them. It has been an absolute joy to be here.
63,000 murders in this city last year. More people died here than in the entire war in Syria. It is the highest per capital murder rate in the world. We do not feel it is a coincidence for us to be here. Not a coincidence for us to be allowed into the prisons and villages where millions of men are slaves to lethal gangs. So who does God send? A family of eight? We've heard our share of "No." "Never." "Impossible".
God has gone before us because we believe He has a large number of people in this city. It just makes sense. Jesus says "Blessed are the poor…" because their attitudes are like no other.
Our new CD is titled "Looking for Heroes" because in a world where everyone is looking for purpose and love our hope is to fill someone with His vision to love others. You may think "Well I'm just not the 'kind of' person for God". No one is. But He is the 'kind of' God for you. Jesus walked around and rubbed shoulders with people in all walks of life for this very reason; to show everybody God is for you. (We are trying to get it up soon so you will find CD online at ancient boom on iTunes, Spotify.. etc)
So much suffering everywhere. And so many doors to anywhere. Yesterday our minds were blown away by the things we saw. A lady asked us to come to her "event". When we arrived, my mind was discombobulated (don't know if this is a word). But it's what I felt. I have seen a lot over my years in many countries. I have never seen anything like this. It's one thing to drive by such a place. It's quite another to walk in and touch the reality in which these beautiful people must suffer every moment of every day.
It was a village of cardboard huts with filth, trash, pigs, and stench. As we entered "the village" (absolute dump) children came running out to greet us. Beautiful children. So simple. So normal. As we walked into the "event" we wanted to both weep and rejoice. So, so sad. Just unimaginable sorrow. It was the look on everyone's face. It was like everyone was humiliated knowing that we were seeing into their humiliating circumstances and looking into their soul. Obviously, you won't be where we are but you can be where you are. Someone will pop out of nowhere if you are willing to see them. In every shadow are unimaginable conditions in which people are barely hanging on the edge. You can rescue them.
Below is a picture of one of the marvelous opportunities we had to speak and perform on a stage set up by the government to a huge gathering of a large ghetto. As we turned a corner to drive up the hill of entry two women were fighting all out. As we entered the gathering numerous teenage kids were walking around with machine guns.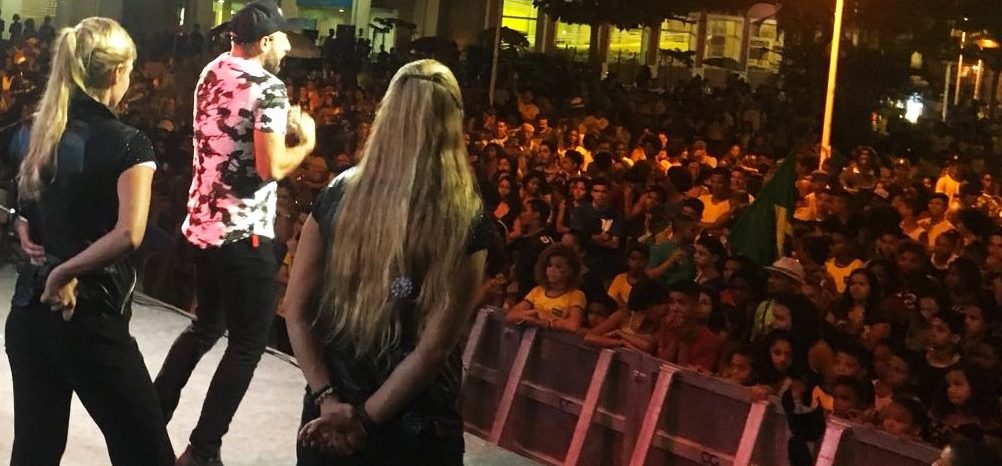 What you see is how they live. And they know it is dangerous and disgusting. We really didn't know how to act. So as always we just were who we are and loved as we can. No forced smiles. Because everything wasn't "ok" and everybody knows it.
As we were driving here down the main expressway off to the side of the road we see a military police holding a rifle pointed at four other kids getting out of a taxi. He is accompanied by several other officers with guns drawn and pointed. As we tried to digest this tragedy we realize we are to take the very next exit. As we exit we see a truck of military police guns drawn on a group of kids. We got out to ask instructions and three guys tell us about a forty year guy who was just killed in a firefight with police.
We watched five truckloads full of men in full military swat gear, each armed with a machine gun, enter the neighborhood. One of the guys who were in our performance took out his gun and followed the trucks. All the children standing around took off running, screaming and crying. We were informed of the constant gun battles where neighbors are shot and killed in plain sight in the middle of the day.
Every person you start to talk with usually ends up pouring out their soul and crying. A big strong guy came up after we were done sobbing. He said so many things about how Jesus touched him. He said he would never be the same after he heard our message of the living Jesus.
Paul says the goal of our instruction is love and when you understand this love to be of such a manner, it makes you gulp. To be with someone in their moment takes one thing; heart. Why? Because we are so selfish. Instead of relating your experience to him could you just be there with him? What we usually do is water down their moment by sharing our experience of such moments. The results are they receive no compassion. The outcome of divine empathy is not us or them. It is Jesus.
As we left this place here on the right a Director walked us outside this facility. As we stood in the large courtyard he said "Shhh. Listen…". We looked at him with a puzzled look. "Hear that silence? Your message has gotten in." You'd have to be familiar with the chaos and insanity of a prison to appreciate this statement. He explained it is not merely momentary. That never happens. It implies the size of the rock was huge for the ripples to be so big.

We are so thankful to have finally gotten into the huge prison system here. It is massive. There is something about working with prisoners like nothing else. It is in our blood because it is in His blood. To realize these men are trapped in the same rotten building structure and stench every moment of every day with no hope of anything else is just so grievous.
We've all done something terrible for which we could have to go to jail. If not a crime against men, surely we have sinned against God, which bears horrendous penalty. Here then is where compassion is found.
Aside from the terrible living conditions, and being taken from their family, they must carry the deep weight of their crime against men and the guilt for their crimes against God. It is our job to bring them the vision of the dry bones. They walk in a very dark shadow in a very dark valley. Jesus walked into their valley. He carried the entire pain of all men for all time in those three hours of agony. He held the bars contemplating the monumental torture on a cross yet before Him. Yet He believed in the Father's promise that death itself must obey the high command of His Father; "LIVE!".
We try to enter into the shadow of men to declare another shadow in which they can walk. It is written "He walks in the shadow of the Almighty shall dwell in the shelter of the Most High' (Ps.90). He overshadows our shadow. Think about it in the way the afternoon shadow of the sunrise up and overrides a cold morning shadow.
It requires much prayer to deal with the young gangs in the Delinquent Centers. The last one housed a very dangerous gang called The Red Command who had recently killed someone in their cellblock because there just wasn't enough room for him.
Despite how you may feel right now, or how others make you feel, you are not worthless or alone. The Father says "Fear no one. I love you, forgive you and have a plan for your life." Within you is a brilliant 'mechanism' waiting to be released. It is called heart. It doesn't require some profound moral or physical strength. Just one turn of humility to tap the incredible and beautiful life of Jesus that will change the world in you and through you.
A French scientist named Blaise Pascal once wrote "All of the problems of humanity stem from man's inability to sit alone". It is what I say over and over again to men about getting alone and being still before the Father. It is no little thing. It is John14:23. It is salvation. Salvation is not from an "experience". It is His work on the cross. It is the only place where you will find the peace that Paul writes of in Phil.4:7. It is where you will 'see' how extraordinary you can become through true repentance; a "new creation" (2 Cor.5:17). Not a revamped "Christian".
I'm trying to get you to go beyond yourself and all the "Christian" stuff, to the living Jesus. I'm not looking for money or offering a self-help scam. Just a wonderful reality about who you can become that people do not want you to realize. Why? Because it exposes the laziness in them. People absolutely love to find excuses to avoid doing what they say they want to do or what they know they should do.
It is so easy to hide fear with an excuse. I do this many times and every time I hate the weasel I see myself to be. The truth will always set us free. We must realize that until we are able to lay bare the truth of our every motive we remain in bondage to a lie. It is written, "The sluggard says 'There is a lion in the streets'" (Proverbs 22:13). It doesn't say the coward. It says the sluggard. The gut motive of most excuses is laziness. So many times I can make an excuse not to do this or that but I know it really comes down to just not wanting to expend the energy. I'm lazy. I'm worthless. I deserve hellfire.
This problem always comes down to an ignorance of God. We continually think He demands more than we can give. The truth is He demands only what Jesus already gave. This is why Paul makes a very big deal out of freedom.
Never has there been such a time when despair or thoughts of suicide permeate a culture saturated with opioids and umpteen drugs. Men are in a frenzy and panic to find personal love and happiness. But one day each person comes to the tragic awareness that no one cares and aloneness is a terrifying reality.
Madness is accepted as normal. Hate is defined as personal preference and the reality of God and church is so corrupt only a fool takes it seriously.
Your life does not have to go the way you do not want it to go. You can yank it back from the edge of the abyss of mundane robotics. I speak from absolute certainty, documented facts of history and personal experience.
In today's society, the idea of God is personal morality, churches, sermons, preachers, doctrines, sinner's prayers and vivacious personalities. All of this, in reality, produces nothing more than all these doctrinal complexities constituting "another Jesus" (2 Cor. 11:1-4 ). Things and stuff. Rather than simple devotion to Jesus. Being real, being broken and contrite is like a far off distant galaxy to the hypocrites of today. If you have heart, it's cake. No bragging. Just a fact.
Faith in the finished work of Jesus yields a character of resolute and intelligent security and love. No matter how much the hypocrites think they got us all figured out, they don't have a clue. And God keeps it hidden (Mt.11:25). They say "Oh you think you're the only ones" or "You are not what you say you are". It used to bother me. But then I realize you can't change the mind of someone who has no mind to change. If someone is bound by conformity to the system of Christianity, he cannot think independent in his own God-given intelligence. He is a slave to his own self.
It is quite amazing how Jesus was such a Gentleman Who spoke in such compassion. Yet when it came to the hypocrites, He sounded like a different Person (Mt.23). Why? Until you deal with a hypocrite, you will never understand how both wrath and compassion work in the justice of God.
Don't listen to those hypocrites, my friend. They don't care about you. The rest of your life is before you (Jn.15:13/Rm.6:6). Don't live the rest of your life without the Father's love and blessings. It's going to fly by.
He does not require we reach to Him with some self-purification. In fact, He has proven this, very clearly, by coming down to reach us right here on earth. He exchanged eye contact. He felt and gave a common hug. He wore our clothes and was bruised by our pain. He heard our words as He will hear yours right now. There is nothing you or I could do to live up to His eternal holiness. Every day we break another of the ten commandments. Our impulses and instincts of anger or lust constantly tick away in us like seconds on a clock.
There is nobody Who has shown the absolute kindness and friendliness as Jesus did. He is a man for all men. Because when Jesus became man, He became like all men. For three hours on the cross, Jesus bore every foul, bitter thought and feeling, common to every 'kind of' man and woman. He succumbed to the valley of dead bones so that in three days He might hear that glorious command of His Father "Rise up My Son. LIVE".
Below is a picture of Elizabeth working on beaches. They had just finished running a 13-mile half marathon race. Ruth has a new arsenal in her bag of weapons. I don't know who's cuter the bunny or her with it. We call her Gracie. It is an extremely fluffy tiny rabbit. It is phenomenal how powerful it works with people. Not only the handicapped and elderly but the hard-ass gang members. An old woman in a wheelchair started weeping when she held it. She said she was taken back to when she was a little girl. Could tell you so many stories. Ruth can actually make her appear and disappear. It's quite amazing and always gets a genuine gasp.
There are 198 deaths a day from drug overdose. That's 73,000 a year. Think America needs help? Be a bit more sensitive to the people at work, someone at Wal-Mart, a person walking by…etc. etc. They need the love of the One Whom you know…if you know Him.
Caught in the crossfire
between heaven and earth,
I hear bullets flying, soldiers fighting,
children hiding,
mothers crying,
innocence dying.
Diving for cover not wanting to suffer
the wounds of regret, losing their breath,
not able to forget the scars of death
that bled into their psyche.
Wound so tightly while walking blindly,
taking aim not knowing who to blame,
but full of disdain,
for the things they can't explain.
Stuck in their brain is yesterday,
trying to find a pathway through their sorrow,
begging to borrow just the courage to live tomorrow.
Out of the shadows will come their future,
the reach of their Rescuer,
the Father's Prime mover,
His only Beloved,
With His armour
to shield and to cover,
sitting along with them in the gutter.
In utter disaster bringing them love and laughter,
to find them in the back alley,
lift them up to carry
from the darkest of valleys.
To heal and help like no other,
saying,
"Take courage, don't fear now,
Your Brother is near now,
and He will be your Hero".
-Elizabeth