I was sitting inside a hotel on our 3rd day in Port Alegre, Brazil. Suddenly…
"Bamm! Bamm! Bamm! bamm! Bamm!".
Probably 20 gun shots rang outside our window. I won't ever forget the sound because it was nothing like the movies. You felt it. The instinct of fear instantly kicked in for the safety of my family. I couldn't see where the shots came from, but it was close by. I had the feeling that someone had died. The next morning on the front page of the newspaper confirmed my fears. A rival gang moved into the neighborhood and killed several people.
A few months later we were asked by city officials to go into this exact neighborhood to perform. It was a mind-blowing experience. As we turned the corner to drive up a steep grade two women were wailing on each other. When we turned into the plaza to perform we noticed at least five guys about seventeen years old carrying AK-47s.
One day I was standing in a bakery trying to order some pizza. I couldn't figure out the ingredients in Portuguese. "Can anyone tell me what 'acetonas' are?" I asked out loud, hoping someone else spoke English. I hope it's not the acetone I know of that used to repair fiberglass. But it wouldn't really surprise me down here.
A man at a nearby table a man yelled to me "The pizza is great! Today… two for one". His mouth was stuffed full of crust, some falling on the table. When I told him I had recently arrived in this city he said loudly through his broken English, "Well, my friend… Welcome to hell". Oh, wow. That's cool, buddy. Just what I wanted to hear. Thanks for that. He went on how "The heat here is unbearable and this city should have never been inhabited. It should have remained part of the Amazon". But mostly he considers it 'hell' because the violence is out of control and no one can do a thing about it. Through the conversation, he kept asking "But why??" "Why would an American leave America and come to live here?". I respond "One Word…Jesus. He loves you brother". This led us into a beautiful conversation and ended up eating at his table. Acetone wasn't that bad.
If I had a dime for every time someone said their dream was to go to America I'd be rich. Many are shocked and thrilled when we share a little deeper about how going to America will not help one thing with their inner life. Though the outward circumstances are different, the pain and grief of life will be the same. It's like with anything in life; you look forward. It comes. It goes. It leaves us the same. Many times it's worse when someone achieves material wealth and loses a simple heart that was once content with lesser things.
I have seen how a man who once laughed as his children chase a chicken around a dirt shack in a poor country, now cries with a heavy heart as his kids grow up while he is away working for 'better' life in America.
A nicer house with a yard, a car to drive, or money to spend, will not take away the loneliness and hurt that everyone carries inside. Jesus says "what does it profit a man to gain the world, but lose his soul?". He says "blessed are the poor". And man, have we ever seen this to be right on. The less you have, the more you have. An ounce of heart weighs more on the scale of reality than a ton of nice stuff or furniture.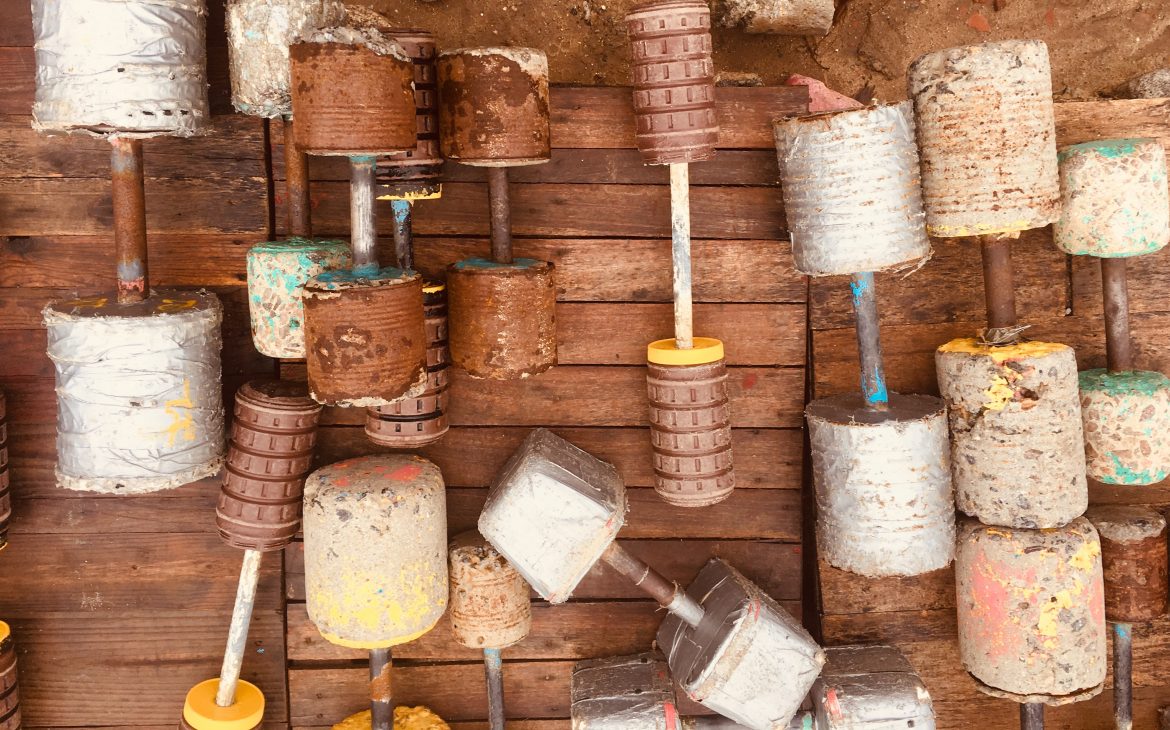 Word spread about us in this city and the directors of several large schools reached out to us. It is exciting when they ask specifically to bring our message of change and the Gospel to their students. It's different. You got to see it. It's not religious at all. Many have remarked how the boldness in which we stand for Jesus is something they have never seen. Other things these people say in response to our ministry are remarkable. They show the unique workings of a mind that has not 'been there done that' as many in the States feel they have.
Driving into one school (as I mentioned before), a major shooting had shut down the area that day and it had to be rescheduled. A few days later we tried again. Driving into the area, the pavement suddenly stops. Tiny dirt roads wind back though endless shacks. Countless dogs run across the road, AND, SOMETHING NEW, to our view of the "Mr. Rodgers Neighborhood" ready for this? ….PIGS, lots and lots of pigs. Hmmm. Not exactly the kind that you want to say "Here piggy, piggy, piggy". Not to be offensive to the nation of Pig-land but these guys were so filthy the pink ones were black. They wallow amidst the trash floating down the parallel viaduct. Hard to believe beautiful people are forced to live here. Those pigs are there last ditch meal ticket. There is a school of nearly a thousand students down in here. And this is right where we are headed. We finally find it and arrive at the gate to a weary security guard standing at the gate.
"I can't hold them back, if they wanna leave, they leave, if you guys are gonna do anything, do it quickly". He says. Wow, what a leader I thought. A true beacon!
Through experience we have learned, as much as we want to be fun and interesting in schools, we have to start with a very serious attitude. I walked to the front and unfold a large blowup photo of inside one of the worst prison in South America. They aren't offended. They know this will very likely be their future. They are sobered and scared. I talked at length about the consequences of life. Even though we are young and curious, we must be wise and take things seriously. One moment of being carried away by pier pressure can push the dominoes towards a tragic life.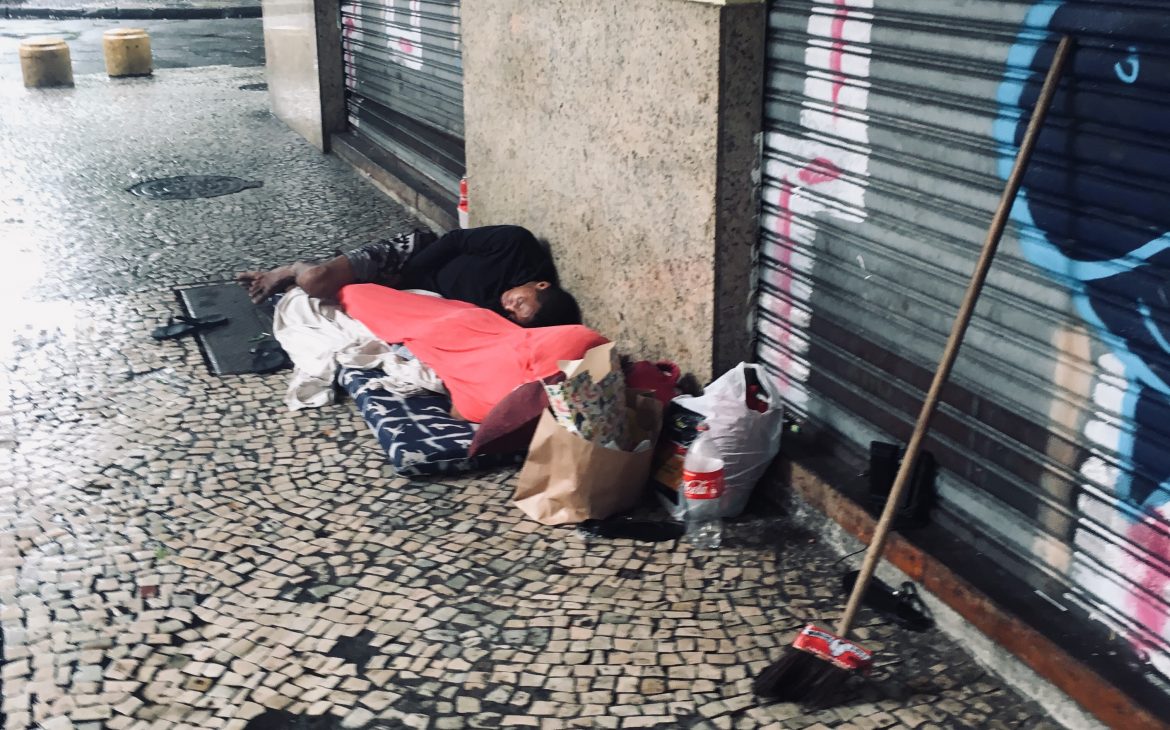 I was honestly shocked that some 300 rowdy kids were dead silent. The look on their faces echoed the reality of what I had just explained. Some near tears as we talked about the pain of a father leaving or a relative dying. Abraham came out and took over and share the full counsel of the Gospel. In His hand he carried a "Berimbau" that he has learned to play. It is a crude Brazilian musical instrument that is used for the ancient Brazilian dance/martial art of Capoeira. He uses it to illustrate the need listen, as the martial artist does in the sport of Capoeira, to the voice of Jesus. He calls all of us to hear the Fathers 'rhythm' and learn the steps of new dance.
We eventually had some fun as well and did some magic and comedy for the kids. In between we share the gospel and the need to study the Scriptures and give our lives to Jesus.
Later that night I was texting a guy inside a military prison. He explains how there is so much complexity in some of their legal cases they just want to give up. In the Brazilian Favelas, the communities are small and cases of vengeance often get the better of a justice system already in shambles.

He explained that "the Gangs in Brazil are not "gangs". they are armies. They have better weapons than most nations, AK47's, hand grenades and a sophisticated network of communication. As cops we are told these are civilian gang members. But that's wrong. This is war."
They have an iphone app down here that reports every time there is a shooting. Morning to night my phone is buzzing with reports. In the coming months we will be working extensively in these Favelas. Some of these gange members are very young and desperate. Many of them open to the gospel and willing to change if there is a way out.
Thanks for reading,
Joshua