When you were a little child you didn't spend time being perplexed over how to act. You were carried by the innocent impulse of trust. The fresh scent of a blooming flower made you smile. It wasn't dependent on money, a work related problem or a living situation. You believed, even though you didn't know, Whom you believed. Ok, I get it, the world forces us to worry. But we always have a choice how to ultimately respond.
As a child you pondered the wind, the clouds, the marvel of flight. God's love surrounded you and put a wonder within you. You didn't ask for this love. You didn't define it with doctrines. You didn't try to be 'good' to earn it. It is the same today, my friend. God's love is free and requires only that you surrender to Him as when you were a child (Mt.18:3).
Our body gets old, but the child that was in us way back then never went anywhere. We can reactivate our wonder and disposition as a child, at any time. It never vanished. This is the attitude that touches the love of the Father. Jesus says it is not only required by the only way to find true conversion (Mt.18:3).
Despite how bad your problems may be, or how much you may hurt, or have sinned, a marvelous Father is waiting to lift you. The cross of Jesus proves it so (Rm.5:8). You may feel distant from God, like a 'perfect stranger', but He is a perfect Father Who runs out to meet you, wherever you're at (Lk.15).
God is waiting to reach you, with His astounding attributes, that are clearly seen, if you are willing to "see" in Him in them (Rm.1:20). As in a glistening mountain lake, He is trying to draw you into the pure joy of tranquility in solitude. The Creator of the universe is "speaking" to YOU. Will you will "hear" (Ps.19:1)?
Yes, it does take effort. But the effort is not beyond you. It is not for things to know. It is not an effort to comprehend theological doctrines, or to 'get your act together' or a 'sinner's prayer'. Not for things bought with money (tithe). Not for things learned from a school, church or 'pastor'. Not by a feeling of righteousness attained by obeying the laws of the 10 commandments. It is grace. It is free. It is the gift of unconditional love. It is the ways of the living Jesus (Jn. 1:17).
The things God requires from you are already within you. They simply require intelligence. They require your heart (Rm.10:9-10). They are waiting for you to initiate and articulate. They are latent. They are….the person…of you. You are not a fallen angel or mechanical robot. You didn't 'evolve' from pond slime. You are profoundly created in the exact image of the spectacular living God.
Yes, the sin of Adam corrupted this image. Satan took over, and rules, the world through sin (Lk.4:6/Jn.12:31,14:30, Jn.15:19, Jn.16:11/2 Cor.4:4/ Eph.2:2,6:12/ 1 Jn.5:19). But the redemption of Christ now offers us the one way back to rediscover our God-implanted potential (Jn.14:6).
You must stop. Utilize your brains. Stop following. You don't need anybody. Begin to tap the 'new creation'; the kingdom of God (Rom.14:17 /1 Cor.2:11/2 Cor.5:17/Jn.18:36). Be like a man in an air traffic control tower, who regulates high-altitude objects into perfect patterns of flight and landing (thoughts-2 Cor.10:3).
Use humility to unravel a new identity. You can bring forth a beautiful depth of humility, as seen in Jesus; a life-giving personality; a patience; a more time-consuming empathy of care for others. Talk openly, honestly to your Father. You can subject your pride; "I will learn to do, think and say things anew…with love for God and men in mind". There are old thoughts, like a rusty vintage car, waiting to be converted by the power of your intensity, detailed focus, sincerity and reckless abandon for truth.
Listen to me, you beautiful person, all we got is a brief 70 years. That's it!
You can choose, this moment, to defy your "obstacles". Don't let them win. No matter how scared or weak you feel, how much you fail, or others fail you, forgiveness is a simple one time decision. Faith blossoms quickly when seeded in the beautiful meadow of God's love (Gal.5:6). Regret and fear require recalling bad things over and over again… and again and again. Forgive yourself and be done with it. Forgive others and be done with it. Believe God; His love.
The Father sees us in our fragile condition, as a tiny bird. Jesus says to the most wicked of men, that He yearns to hold you close as…a young bird. (Mt.23:37-Greek- chicks-"nossion").
It is crazy-cool how two human beings, who have never met, can instantly dive into a dynamic relationship. This sounds impossible, even ridiculous. But I know, because of Jesus, I constantly lock eyes with someone and we become instant brothers (Mt.25:35). It is the power of God through the cross (1 Cor.1:18/1 Jn.1:6ff). How beautiful. How amazing.
My hope is that you and I could do this very thing, right here, right now. We could rise above ourselves, and without saying a word, participate in the movements of His Holy Spirit.
Of course, the naysayers chuckle of such talk as foolish idealism. They don't believe, so they never experience. The world says "Relationships take time. You can't just love unconditionally." Have you heard the latest sermon cliche that has spread like a wild fire? A famous "preacher" said "We must agree to disagree". Poison. It's an excuse for resistance, to hold on to self-pride. Uniformity is not unity. Can you imagine Jesus saying that (consider John 17:21) ? His love makes men of one heart.
What I write is for the simple, the trusting child; willing to comply; who dare to believe the love of God is such a magnificent reality it can turn ordinary men into extraordinary men. To make us see past ourselves and become consumed with His purpose (2 Cor.5:19). His compassion is far, far beyond anything we have seen in a "church". It is not a token smile or handshake. It is detailed concern.
Compassion draws us into a life of God; the supernatural, to make us big, with such a degree of heart, that we cover someone, who disagrees, not with our standard, but with His care; even an enemy. We seek no adherence or response in return. It is a one-way street, of other-focused love. We seek only to give him, or her the love they so desperately need. It is to be a "Hero".
Jesus asks us to imagine how much He must care for mankind, if cares so much for a little bird (Mt.6:26/Ps.84:3). He sees each of us as such. He calls us to act like never before, because we are loved, like never before. We can care for others because He cares so much for you (1 Pt.5:7).
The Following is a poem by my daughter Elizabeth;
How I long to gather you,
how I long to answer you,
how I long to you love you
in this manner.
To channel My love to you like a flame over a candle.
For everyone tramples
the hope that is so fragile.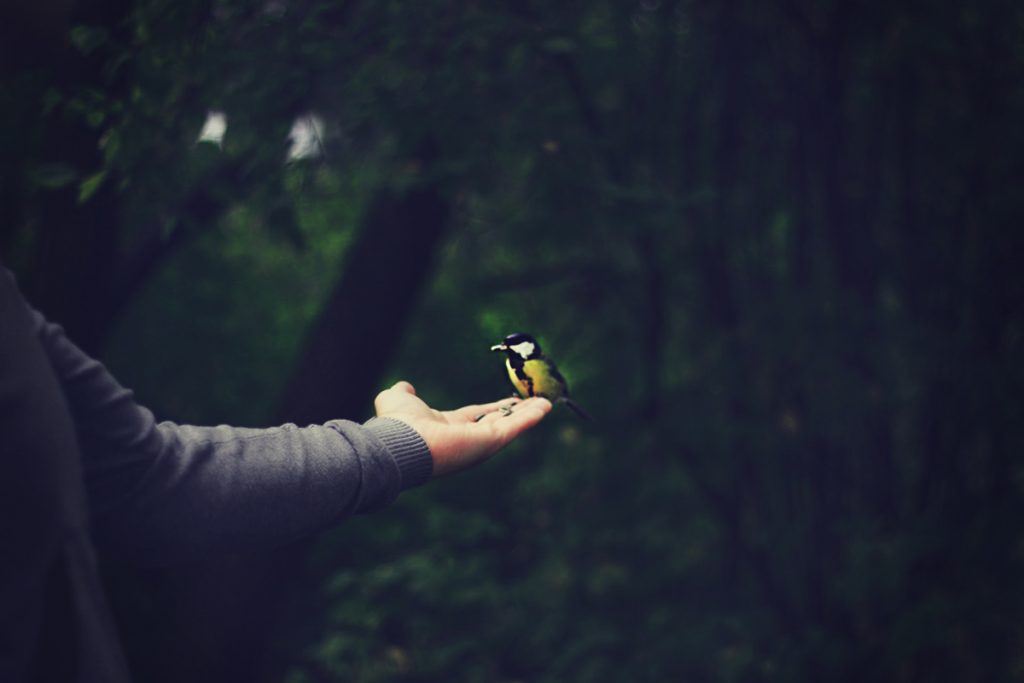 You are beaten in this battle,
and life breaks into shambles.
How I long to break those shackles that hold so strong.
How I long to gather you,
how I long to answer you,
how I long to you love you
in this manner.
Your wing is fractured,
and must be healed.
My love is a shield
under which I will conceal you,
and My mercy will yield to you
the things that may seem unbelievable,
for you are not unreachable.
How I long to gather you
How I long to answer you
How I long to you love you
in this manner.
-Elizabeth
Wisdom beckons you to create within you a warm heart, a wise focus, a personality to care. These are all things you can do right now. Don't listen to old thoughts. Listen to love.
Anyone, at any time, can "invent" new ways to live in the love of God. If you return to innocence, it will return to you. It will reward you. What you must do is right in front of you. Just a choice away. It's not complicated. Don't make it so. Just alter your next thought.
God's love welcomes a total stranger as a total brother (Mt.25:35ff). How much more can it do for those who already know each other; to love each other, to live with each other, to care for each other?
Healing is not a feeling. It is a decision. It is can be now. Faith is supernatural. Are you willing to be?
Uniformity is not unity. Jesus promises a oneness the world has never seen (Jn.17). My family and I confirm this. It is natural to love only those who already love you. It is easy to settle for a life put together by familiar relationships, surroundings, and past experiences. This is the norm. This is the way we are born to live. This is the way of our lazy nature. It does not want to reach deep, to expend the energy to create a deep heart, to engage our potential in the repentance to become bigger.
Jesus explains "…And no one, after drinking old wine wishes for new; for he says, 'The old is good enough.'" (Lk.5:39). Jesus says we must be born again (Jn.3:7). Into His love.
His love is defiant to our selfish ways. So much so, Jesus showed us what He thought of our sinful nature on a cross. He compels us beyond it, to an empty grave. He yearns, to teach us of it's ways.
My family, of Rachel, our six adult children, and I, have begun to learn how we can live beyond who we are. We shock ourselves with His love. The power of our will dawns upon us constantly like a beautiful morning dew. We feel the triumphant joy rising within so we can bring others into this family of wonder.
In fact, we see this all the time. We see the supernatural. We live the supernatural. We give the supernatural love of God.
Because we know two people can become one, in a Heartbeat of love. We live with this reality in our daily lives. We know that we can dive into a relationship of love with anyone at any time, because we are 'young birds' loved by "the mother bird" (Mt.23:37-Greek-nossion/young bird/Lk. 13:34). We have learned how to draw how to expand our wings from within to cover anyone who receives our love.
So what's my point? Where is this 'crazy' guy going with such talk? Well, my friend, I am not taking you to a doctrinal thing. This is not about me or anything I do or have done or will do. What I am hoping here is to bring you to Him. To Him Whom I have 'seen'. To Him Who dwells amongst us. In the most unlikely, sinful and feeble places of our daily dwelling, God, our Father, is waiting to meet us in Jesus and propel us into greater 'self' (Jn.12:25). He Who was, and is, and will always be, yearns to take you with Him.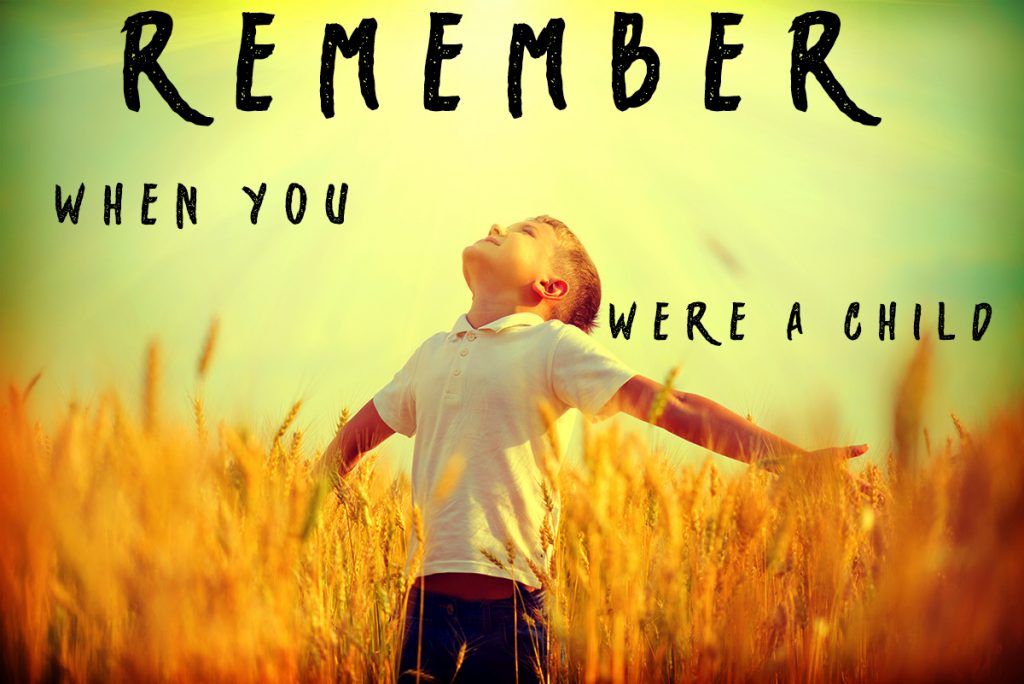 He is at your side waiting to touch you with His love. He beckons you to come alone. To find a field to walk, to run, to rest, to think. He leans against a majestic tree waiting for you to see His smile. If you will let go of the 'kite', He will lift it and you will fly. Like a true father, God awaits to sit and talk with His child. To take you on His lap, put His arm around you, run with you, laugh with you…and listen, and listen, and listen…and love you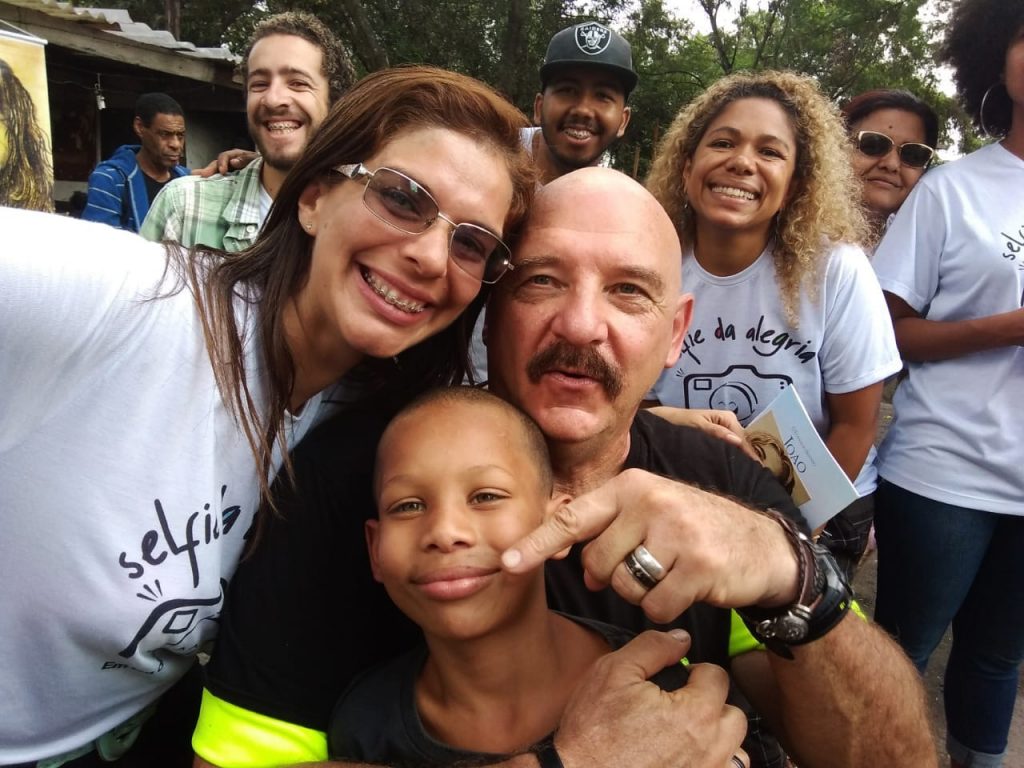 Yes, this is the Word of the living Jesus. The Son Whom the Father sent to do exactly of what I write. To draw you into His abode of love and a joy you have never experienced and a place of forgiveness and healing. Where is this "place"? How do we find it? Do I write of lofty spiritual fantasy? No, my friend. I'm quite grounded in the nitty-gritty stuff of this world. I know failure, disappointment, and extreme pain and fear. And I know how the love of God has transformed my life.
Recently, my family and I were working with the homeless and others on the streets of downtown Chicago. What a gift. What a privilege. (For those of you who know us, we have came back to the states for a short time, from Brazil. We could not pass up opportunities offered to us here in the states in New York, Colorado and Philadelphia. We will be returning to Brazil shortly but had to seize this opportunity.)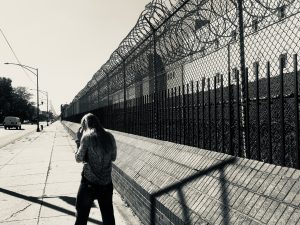 We have been preaching Jesus at many college campuses and events since arriving. But we yearn to return to our third world home where the poor, the orphans, the forgotten and the prisons are as a 'young bird' fallen from its nest. The poverty there is of no comparison to here.
While in Chicago we went into the ghetto and projects to preach outside one of the worst 'gang' community high schools. In the few hours there we were amazed at the openness to the gospel. Just talking with so many on the streets our hearts were drawn into that 'place' of bringing all that is within us to them.
When we went downtown, and to the Monday Night Football game, we talked with so many, many precious people from all walks of life and various degrees of sanity and reality. From the homeless young man, broken to his core, to a man in a seven hundred dollar suit, all hiding their heart within them. A heart full of so many struggles and wrenching conflicts. Who are we to have any answers? Ah, but that is not the question. Rather, Who is He Who dwells on a high and holy place? And how is that we can draw from such a seemingly distant God? It is by faith.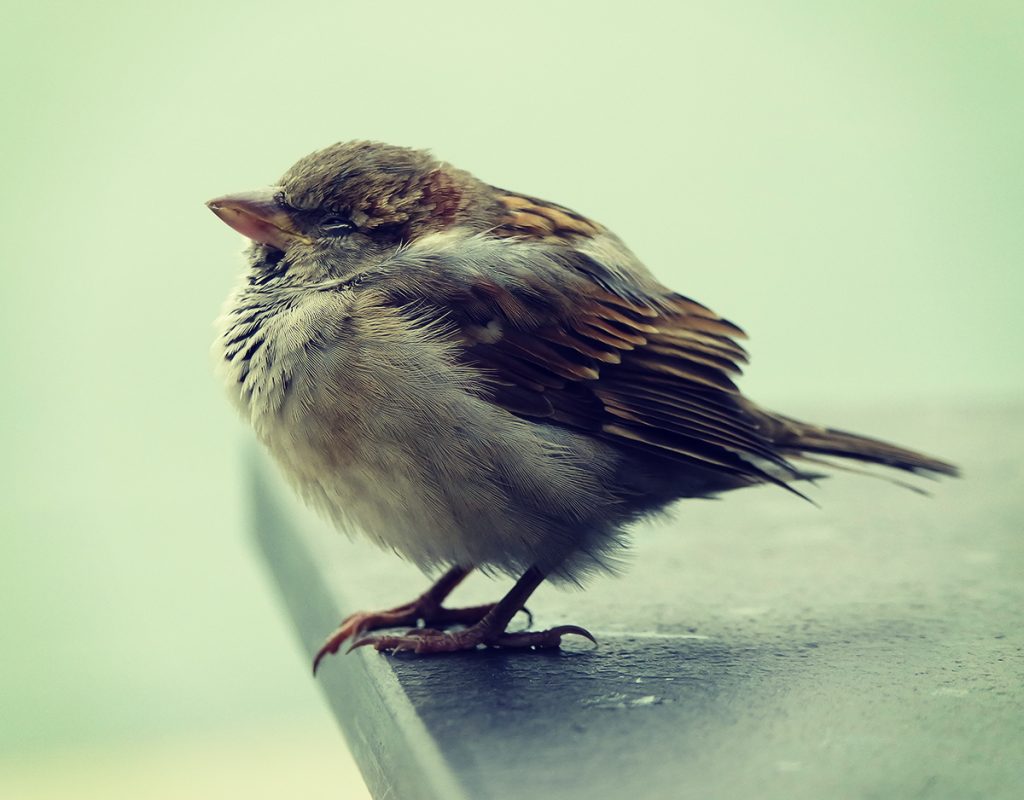 To see others, not as we do, but as He does, is the pearl of great price (Mt.13:45-46). It is the reason and the reality in all that I write.
Jesus says 'I want to hold you as…a young bird…' (Mt.23:37-Greek-"nossion"). And He says this to the most arrogant and resistant people of his day; the Pharisees. How much more for you who have no such resistance and arrogance. To you who can reach deep and alter your attitude, your thinking, calculation, resolution, and comprehension. To you who change, in a heartbeat, who you are and consequently, who you shall become, and most of all Who you shall then discover.
There are far more things to our communication than words. Our soul is unseen but its voice is clearly heard through; our body language, the expression of our face, the tone of our heart, the look in our eyes, the motives for how and what we do.
Jesus says human beings can appear one way on the outside but be quite different within (Mt.15:8). David says "His speech was smoother than butter but his heart was war; his words softer than oil yet they were drawn swords…" (Ps.55:21/28:3). What I'm trying to show you is that there are many, many "things" that compose what makes you, YOU.
You have everything to say about whether you look within to bring them out. This is called repentance. As we intersect the lives of so many poor and prisoners we realize it is desperation that is the precondition of receiving the "instant" connection of the love of God. If one does not reciprocate the openness and willingness to communicate in truth and love nothing happens.
Jesus says "I did not come for the healthy…but for the sick" (Mk.2: ). Ah, such a sweet sound to the ears of this "sick" man; Michael. People have criticized us and distorted our involvement with "the sick" and that's ok. God forgive them. But as for us, these are those whom we love. These are our friends. We suffer with them, and so we become outcasts like them. They are feeble. They are like a fragile ….. young bird.
Taking pictures in in some prisons is not allowed but some have allowed us to do so. So we appreciate this allowed photo that constantly makes us rejoice. It is of my three daughters and Rachel (my wife) dancing a cultural dance with prisoners.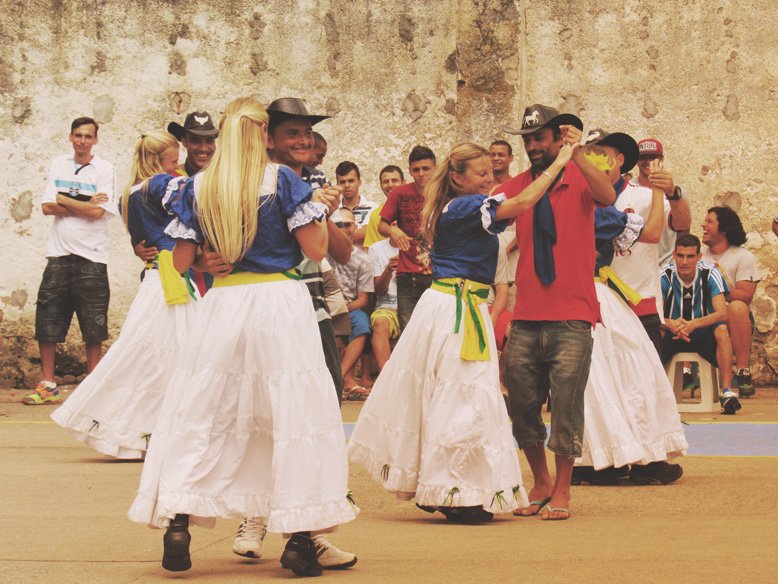 A lady we worked with in Chicago asked me "What must I do to escape my misery? How do I 'get God' in my life?" The answer is not the typical response of "Accept Christ". Of course, the answer is to ask Jesus to come to you, but this does not happen as some kind of magical experience.
Everything, and I mean everything, starts with reality. Not with praying a prayer, singing a song, jumping up and down, a breakdown into tears of catharsis or any kind of moral betterment (getting your "act together").
The woman on I spoke with on the street corner had never heard such a thing. She thought she had to clean up her act first. No. Repentance is not "cleaning up your act". It is learning to simply act. To reach within all your hidden parts and begin to bring them into the open.
Reality starts with reality. It starts with the very things I wrote earlier. Of reaching with expanding your heart. It starts with realizing what and who you are, as God says you are (Jer.17:9). It starts with finding a deep heart.
Begin to comprehend why you do and think the way you do. It is not your personality. It is sin in you. When I read Romans 3:10ff I was both floored and exhilarated. I was always taught I was a good person. I am NOT a good person. I am born as a wicked sinner and can never change this evil nature of mine. Never. It constantly ruins things for me. Redemption is not a way of God. Redemption is the only way God deals with us. My job is to be broken and honest with my Father about what I am.
Can you imagine a young little bird? Can you see it's greatest weakness is it's vulnerability? My son Joshua is working on a new website titled In Weakness because the more we have grown, the more we have realized, His strength is only out of our weakness (2 Cor.12:9). It is the only place in which you can truly learn to begin to fly: i.e. to live in His love, beyond yourself. Not that I love Him but He loves us unconditionally, despite our sin (1 Jn. 4:10).
When you truly understand, and fully accept, that you are inherently evil, through no fault of your own, you can begin to formulate effective attitudes of gratefulness because you begin to catch a glimpse of "the lake" (Romans 5-8). When you are overwhelmed by His care and love for you, proven in the work of Jesus on the cross, you let go of all that you hold to.
This process creates humility. It is the crown jewel. It puts us into the "place" to receive God's favor (1 Pt.5:5/Jm.4:6). Suddenly, things that you were never aware of, within you, begin to change. The problem was never with God's love for you. It was you not willing to face and understand your sin. It is in not believing Jesus actually died for you. So simple. So basic. So profound.
"Would you….love me?"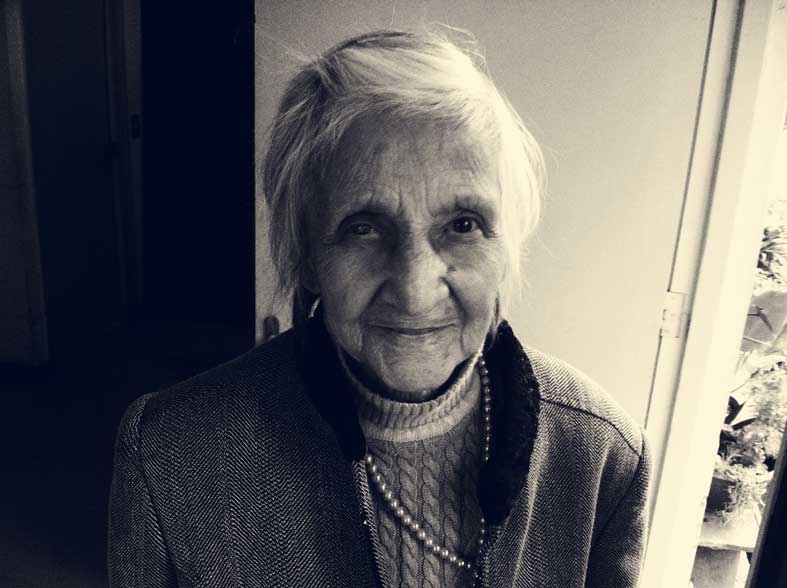 Can you hear them crying my friend? A 'young bird' is crying for your love. Actually, so many. Young, old, broken, hurt, scared, given up, thrown aside, considered worthless, totally abandoned. I'm not talking one or two. I'm talking millions and literally billions. The other day David met a man who came up to him while preaching on a campus.
The man had just gotten out of prison after 17 years. He was blown away by society. He was looking for a pay phone. Couldn't imagine there were none. Of course, he was homeless. David was able to bring him to Jesus and get him a place to stay in a YMCA. The man was so grateful he cried with David. Two little boys, little birds, instantly entered into a relationship of love.
This is lif, my friend. This is joy. This is the gospel of Jesus Christ.
"LOVE NEVER FAILS"
Paul
1 Corinthians 13